Luxury brands are working closely and deepening their relationship with Chinese artists!
Since 2017, Luxe.CO Intelligence has tracked 140+ cases of luxury brands collaborating with 100+ Chinese artists. The cases are updated until January 2022, excluding artist sponsorship and commissioning projects.
China is the most important high-growth market for global luxury companies. We are curious about the reasons for luxury brands to cooperate with Chinese artists? What are the targets and forms of collaboration? A thorough observation and in-depth study of the interaction between luxury brands and artists will not only help us better understand the marketing strategies of luxury brands, but also inspire more people to think about the unique value of "art" in brand building.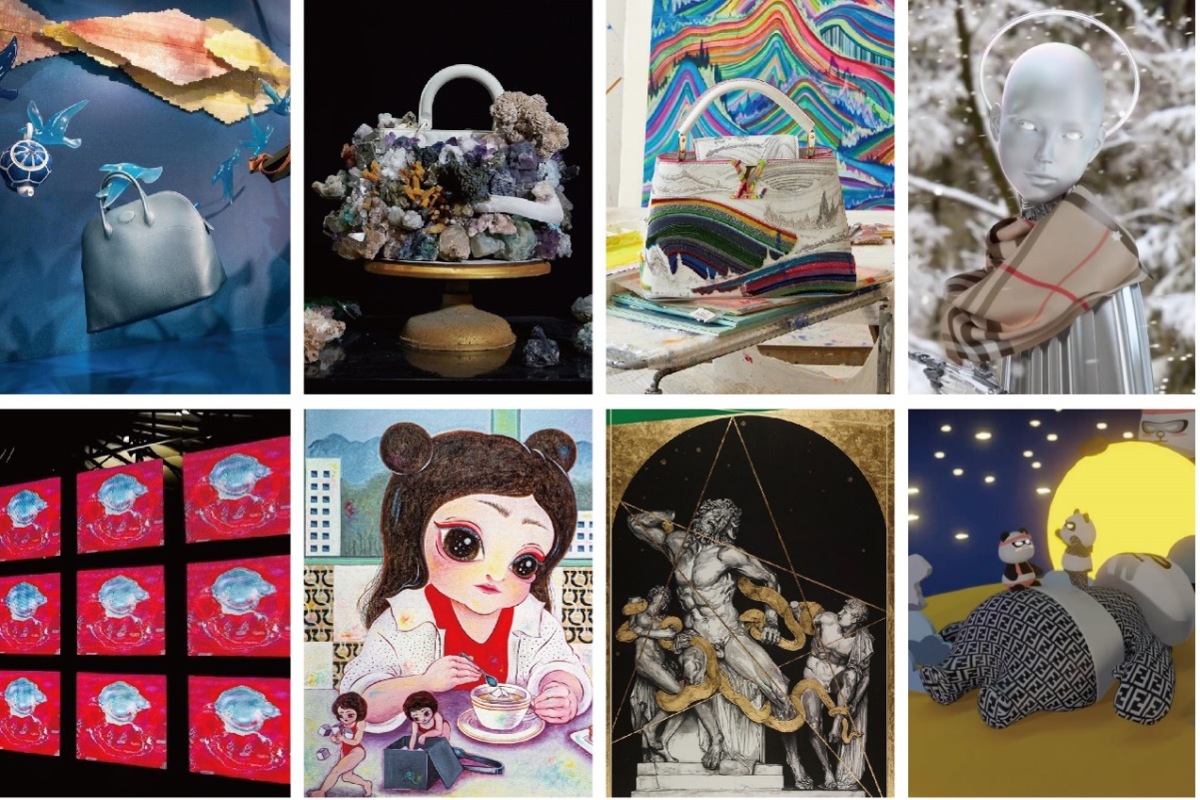 Back in history, when people discuss the cooperation between luxury brands and art, they generally look at it from two angles.
From one point of view, luxury brands with a high price premium should sponsor the arts and commit to long-term promotion, which is beneficial to the overall reputation of luxury brands, such as Cartier, the French watch and jewelry brand that pioneered art sponsorship.
From another point of view, the commercial cooperation between luxury brands and art can highlight the uniqueness of the brand and the scarcity of the product, which can be regarded as an artistic strategy, i.e. "artification". For example, Louis Vuitton, a French luxury brand that collaborated with Japanese artist Takashi Murakami at the beginning of the 21st century.
With the accumulation of wealth and aesthetic advancement of the Chinese public, people's interest in art is increasing day by day, and cross-border collaborations between fashion and luxury brands and artists are so frequent that they are overwhelming. Through collaborations, artists are moving out of the "art world" and into the "hands" of Chinese consumers. Social platforms such as Xiaohongshu are attracting more artists; globally renowned artists such as Daniel Arsham and Cyril Kongo have opened WeChat accounts…
In Luxe.CO Intelligence's Crossover Collaboration between Luxury Brands and Chinese Artists Report, we try to present a "panoramic view" of the collaboration between luxury brands and Chinese artists, and explain the "context" of their interaction through specific brand cases.
Since 2016, the House of Hermès in Shanghai has been inviting Chinese artists to design its art windows every year;
2017 was the first year that the luxury brand showed its support for art to the Chinese market. In the same year, the Espace culture and art space of Louis Vuitton Beijing opened in Beijing Guomao; in the same year, the Rong House, a garden house in Shanghai, was opened to the public after being carefully restored by Prada
……
The report hopes to help people understand and reflect on:
What types of Chinese artists are most "in tune" with luxury brands?
Which art forms are emerging as hot trends in these collaborations?
What are the challenges for luxury brands' art collaborations in China?
---
Content
Ⅰ Introduction
Ⅱ Luxury Brands that Collaborates with Chinese Artists
Overview of luxury brands collaborating with Chinese artists
Key brand cases: Louis Vuitton, Hermès, Dior
Ⅲ Artists Who Collaborates with Luxury Brands
Overview of Chinese artists who collaborates with luxury brands
Introduction of key artists
Ⅳ Types of Collaboration and Trends Observed
Type One: Installation Art
Type Two: Visual Art
Type Three: Fashion Design
Type Four: Digital Art
Type Five: Street Art
Trend One: Increasing number of collaborations based on Chinese elements
Trend Two: New generation of artists bring more innovative forms of collaboration
To download the full report, please click here (paid members only)
---
About Luxe.CO Intelligence
Luxe.CO Intelligence is a unique research and consulting service platform for the global fashion industry. Based in China, Luxe.CO Intelligence continues to provide forward-looking consumer insights, industry research, and strategic advisory services with a broad global perspective and in-depth industry view.
Based on our continuous building of industry network, data intelligence and knowledge system, Luxe.CO Intelligence focuses on luxury, fashion, beauty, and lifestyle industries, providing industry leaders with the best reference for decision making through structured business information, systematic industry segmentation research, efficient first-hand research, rich practical cases and forward-looking strategic thinking.
丨Photo credit: the official website of each brand, Luxe.CO Intelligence
丨Writer: Qi Tang
丨Editor: Elisa