Sanlitun in Beijing has long been regarded as a barometer of trendy consumption in China. This year, it is undergoing a significant transformation with a series of intensive brand upgrades and changes, a shift that can be described as a "great upheaval."
A recent visit by Luxeplace.com observed that following the high-profile entries of standalone stores like Louis Vuitton and Dior, the north area of Sanlitun is still undergoing extensive renovations. In the south area, high-end niche brands from fashion, lifestyle, outdoor, and beauty sectors are flocking here, making it their launchpad in Beijing. This indicates a clear trend of "luxury in the north, trendiness in the south."
High-End Luxury Brands to Open Standalone Flagship Stores
Following a major brand refresh, the north area of Sanlitun in Beijing has established a clear positioning in the  luxury sector, with standalone and flagship stores as the primary formats.
The brand matrix in the north area now includes Gucci, Balenciaga, Versace, Bottega Veneta, Max Mara, Moncler, Celine, Givenchy, Loewe, Valentino, Louis Vuitton, Dior, and Alexander McQueen, among others.
Construction began at the beginning of the year for Louis Vuitton and Dior stores, which are now fully enclosed. The No. 7 building, adjacent to Dior, has started to reveal its enclosure panels in Hermes' distinctive orange color, indicating the likely location of Beijing's first Hermes House. If true, it means that standalone stores of Louis Vuitton, Dior, and Hermes will be centrally located in the north area of Sanlitun.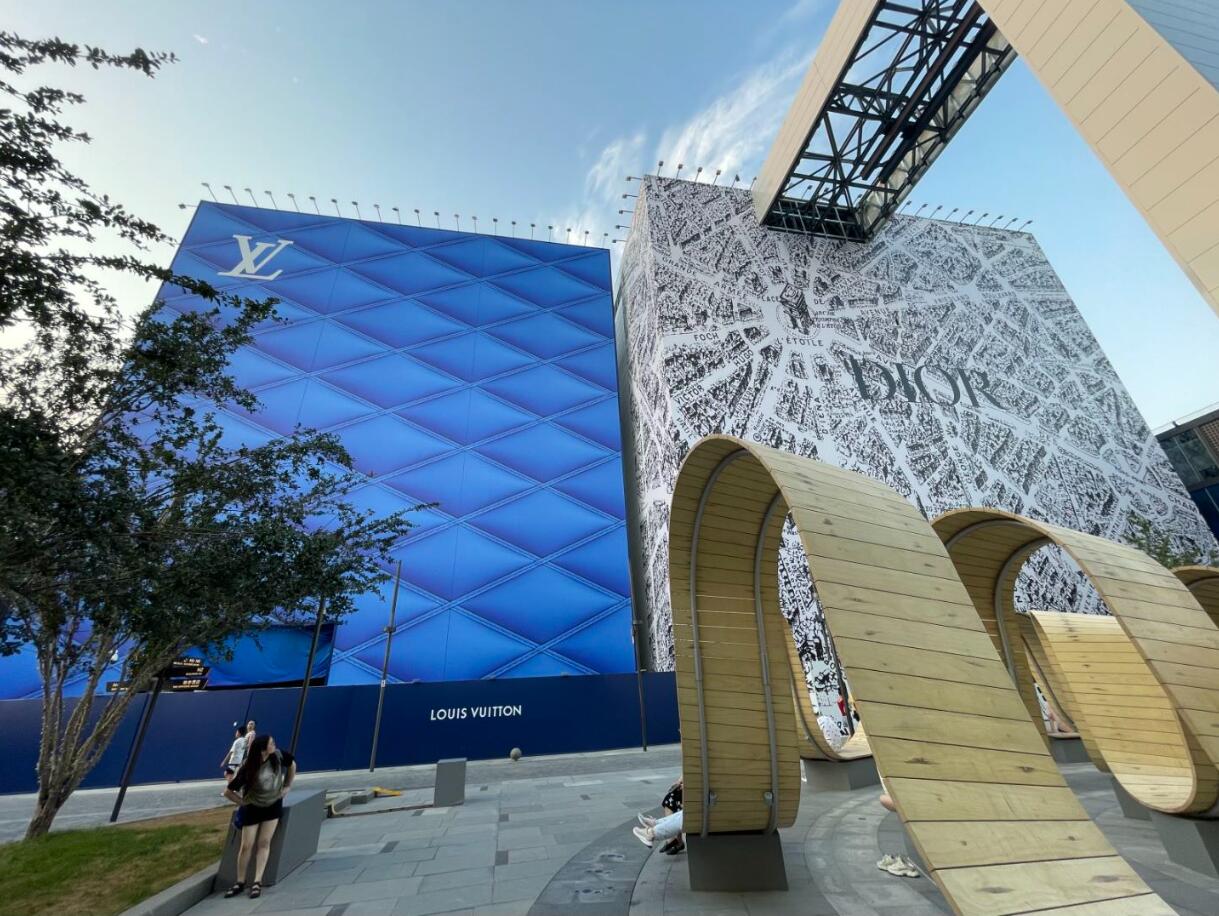 Other luxury brands like Max Mara, Bottega Veneta, Versace, and Valentino have also enclosed their new stores.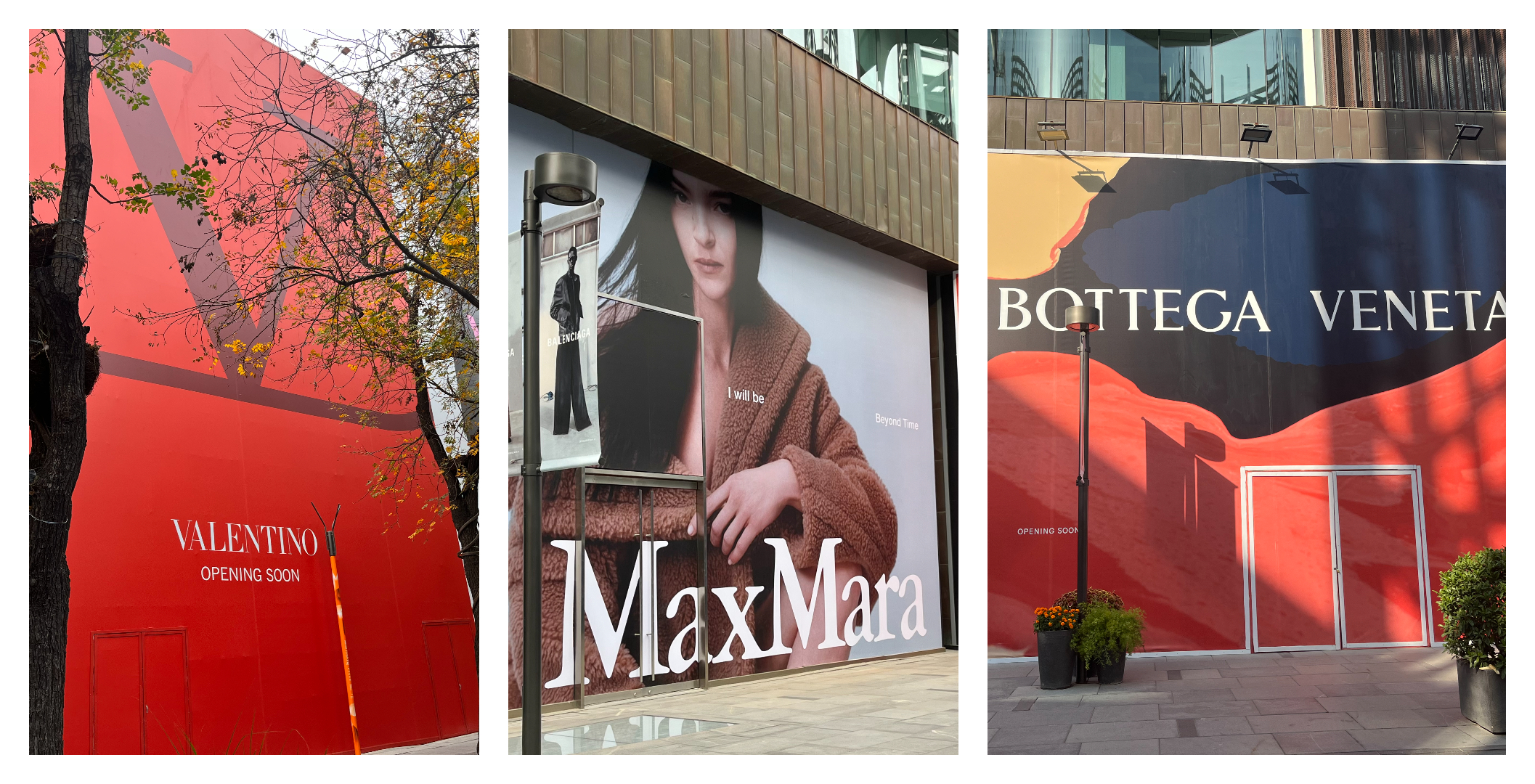 Balenciaga has opened a temporary store in the north area of Taikoo Li Sanlitun, with the new store at the southern end of Building No. 2 under renovation. The new store will upgrade from two floors to four floors. Gucci has opened its new store in Building No. 3 in the north area, and its temporary store in Building No. 2 is still in operation.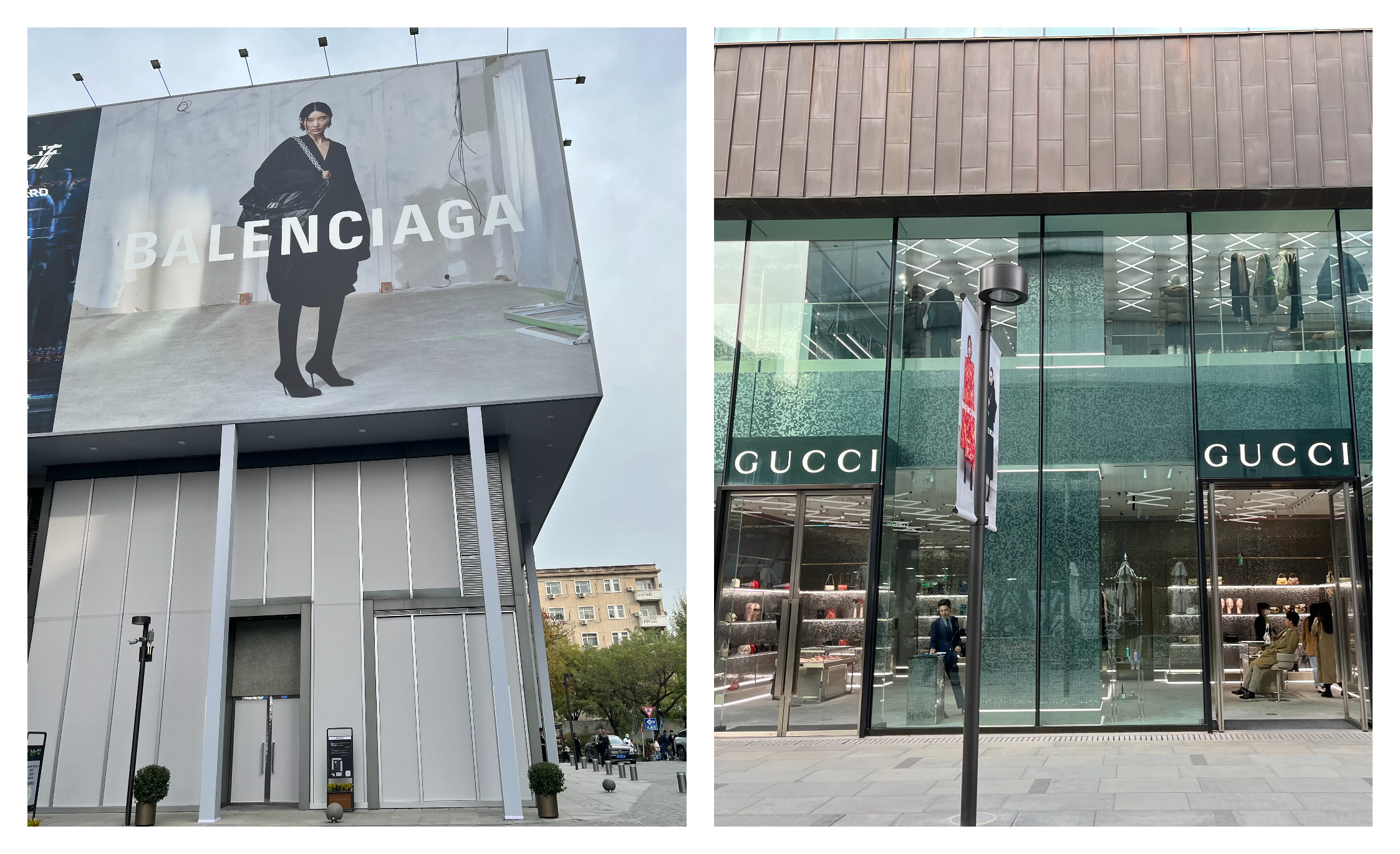 While high-end luxury brands are making their entry, some lighter luxury and trendy brands are making way.
Recently, most lighter luxury and trendy brands have been moved from the north area. A store employee told "Glamour" that many brands on the lower ground floor will be relocated next year, and some on the ground floor will either move to the lower ground or to the south area.
During the visit, it was observed that Swedish fashion brand Acne Studios and Italian functional clothing brand Stone Island have moved from the north to the south area. French designer brand Isabel Marant will also relocate from the north to the south area and has already begun construction in the south area. Adidas' high-end sportswear brand Y-3 has moved from the ground floor to the lower ground floor in the north area, replaced by German designer brand Jil Sander's first direct-operated store in Beijing.
A Jil Sander store employee mentioned that since its opening in April this year, sales have been good, and having a physical store makes it more convenient for customers who previously could only buy online or through purchasing agents.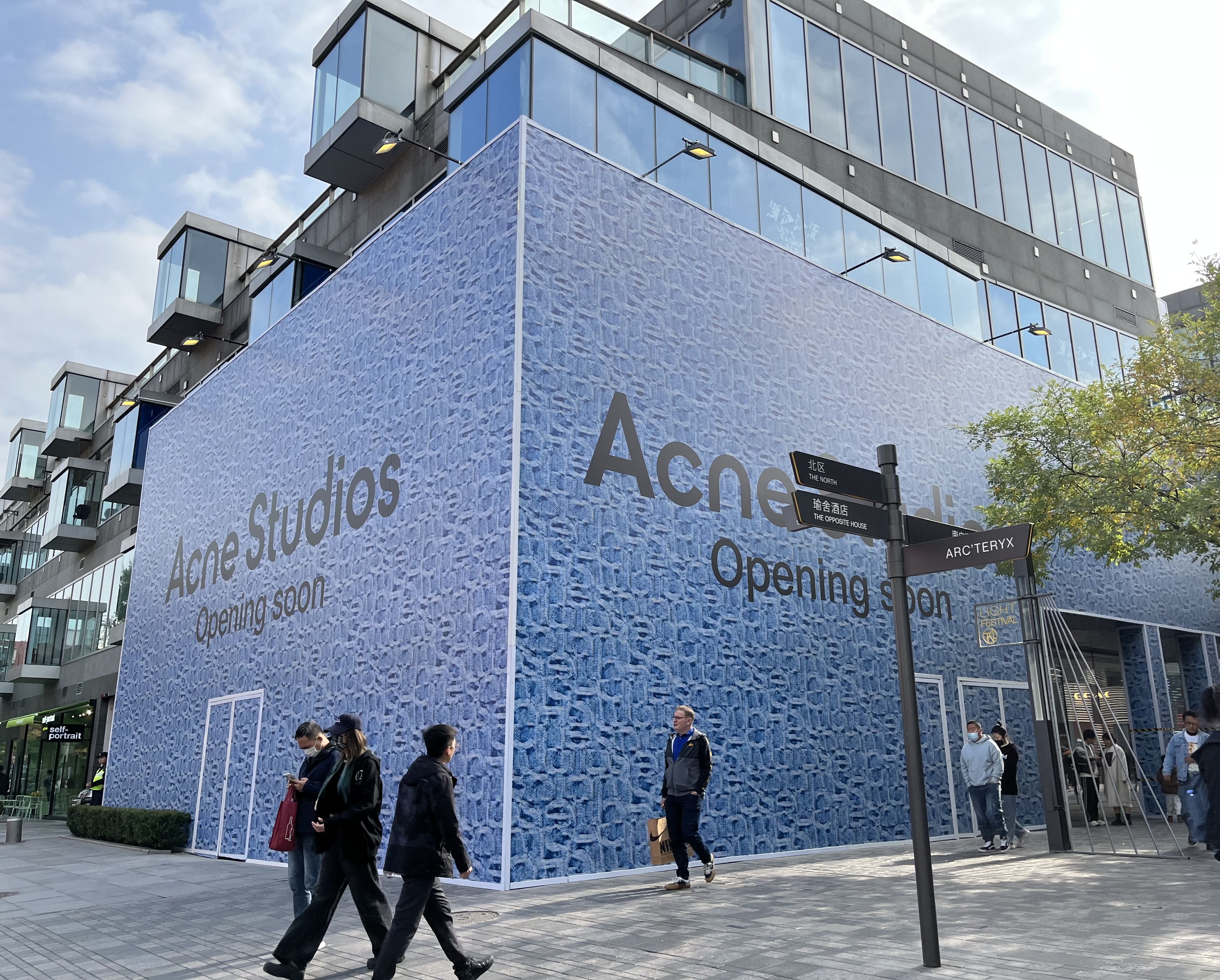 Canada Goose has moved from Building No. 7 in the north area to the Red Building in the north area. The Sanlitun store, which was Canada Goose's first store in the mainland market, has now expanded to become the largest flagship store for Canada Goose globally.
Among the luxury brands, the upcoming opening of Nike's Jordan Brand concept flagship store is particularly noteworthy. Located next to the Red Building in the north area and spanning four floors, it is expected to attract more male shoppers to the north area.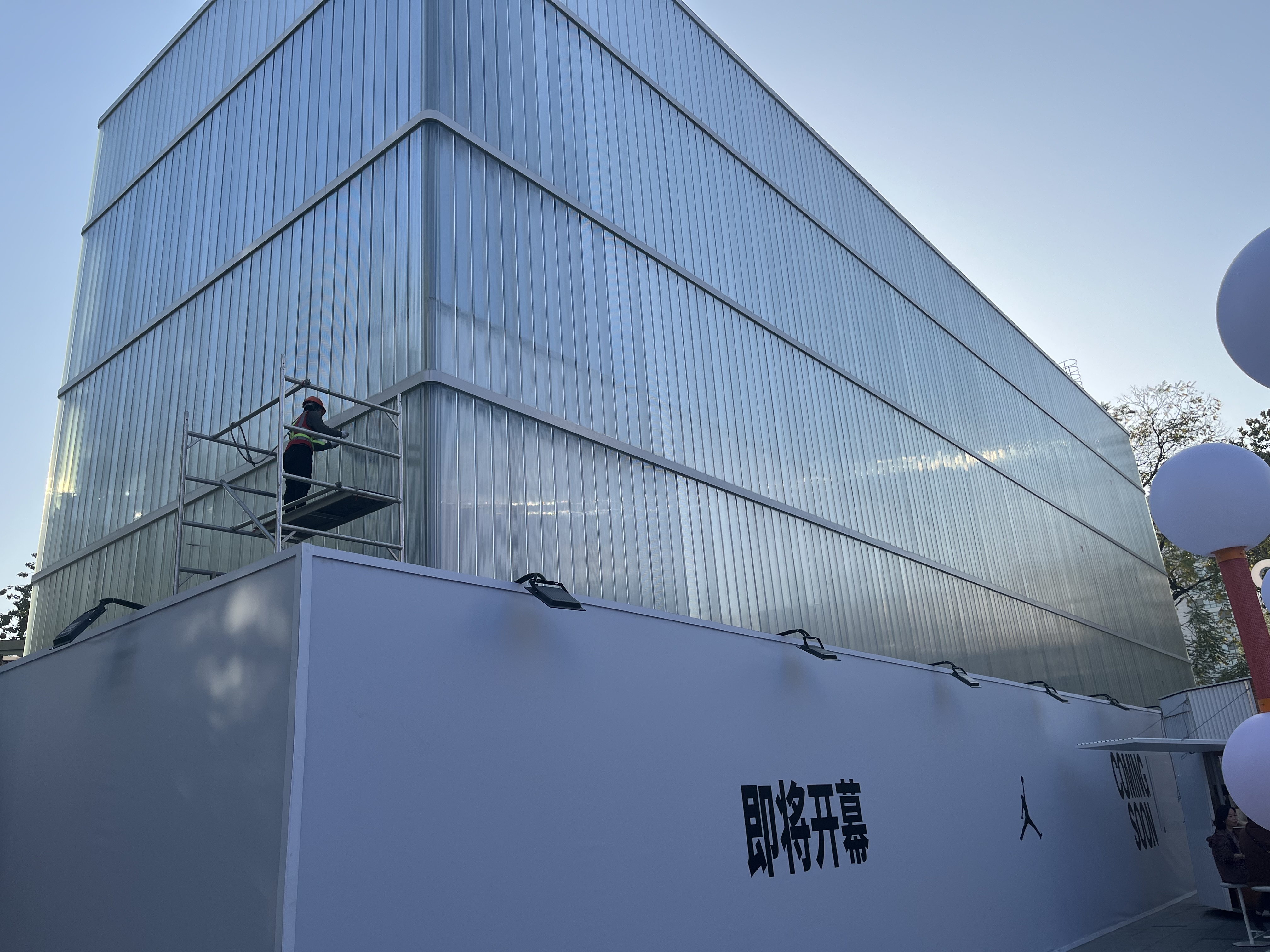 High-End Niche Brands Launching Flagship Stores
Apart from the north area, Sanlitun Taikoo Li's south area is also undergoing significant brand adjustments.
Last month, Holzweiler, a Norwegian fashion lifestyle brand acquired by Sequoia China, opened its 'Beijing Home' in Taikoo Li's south area, marking its first store in Beijing. Danish designer brand GANNI, replacing the jewelry brand Pandora, launched its first Beijing store. Canadian premium down brand Moose Knuckles opened a nearly year-long pop-up store in a street-facing location in the south area.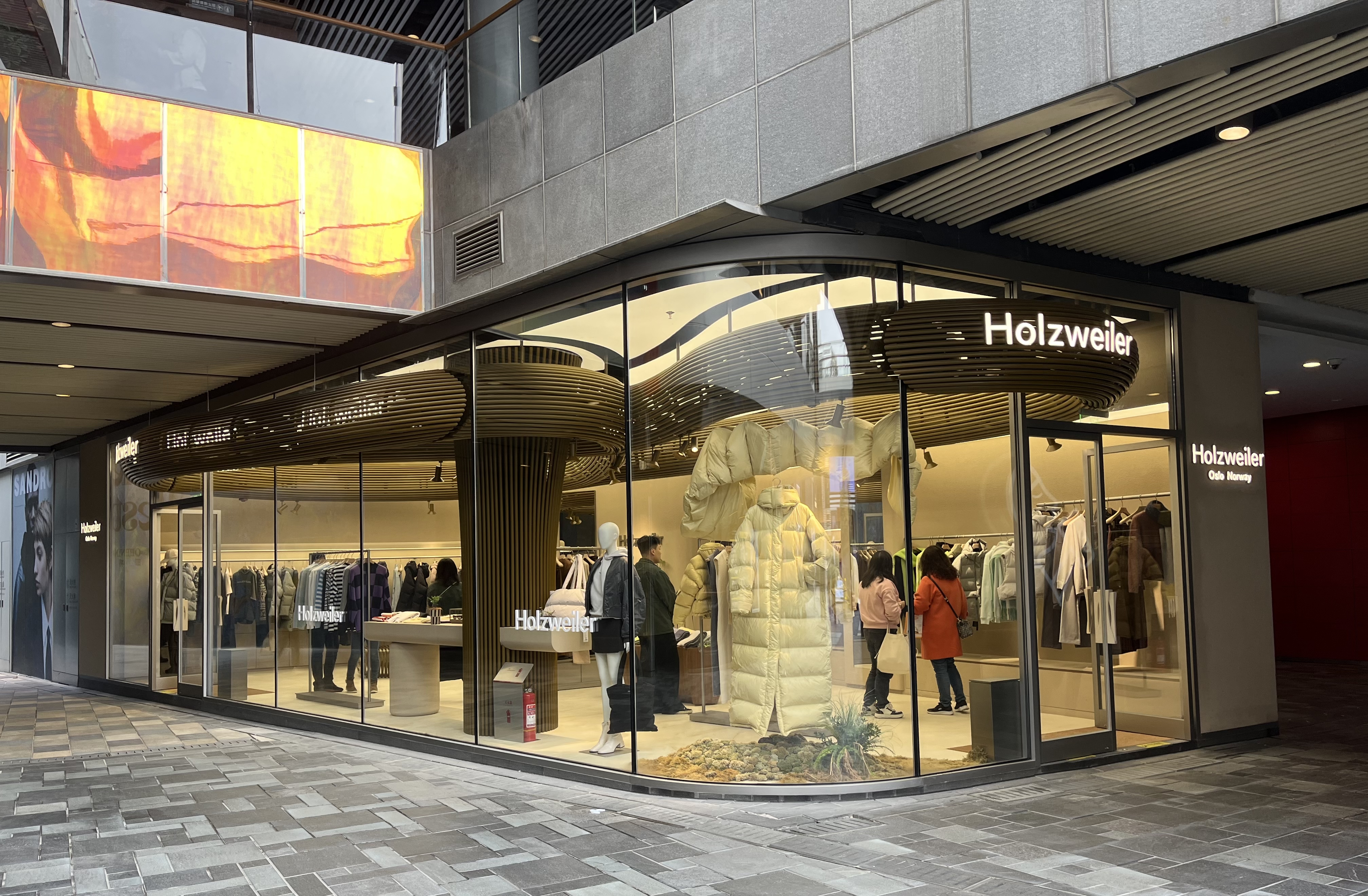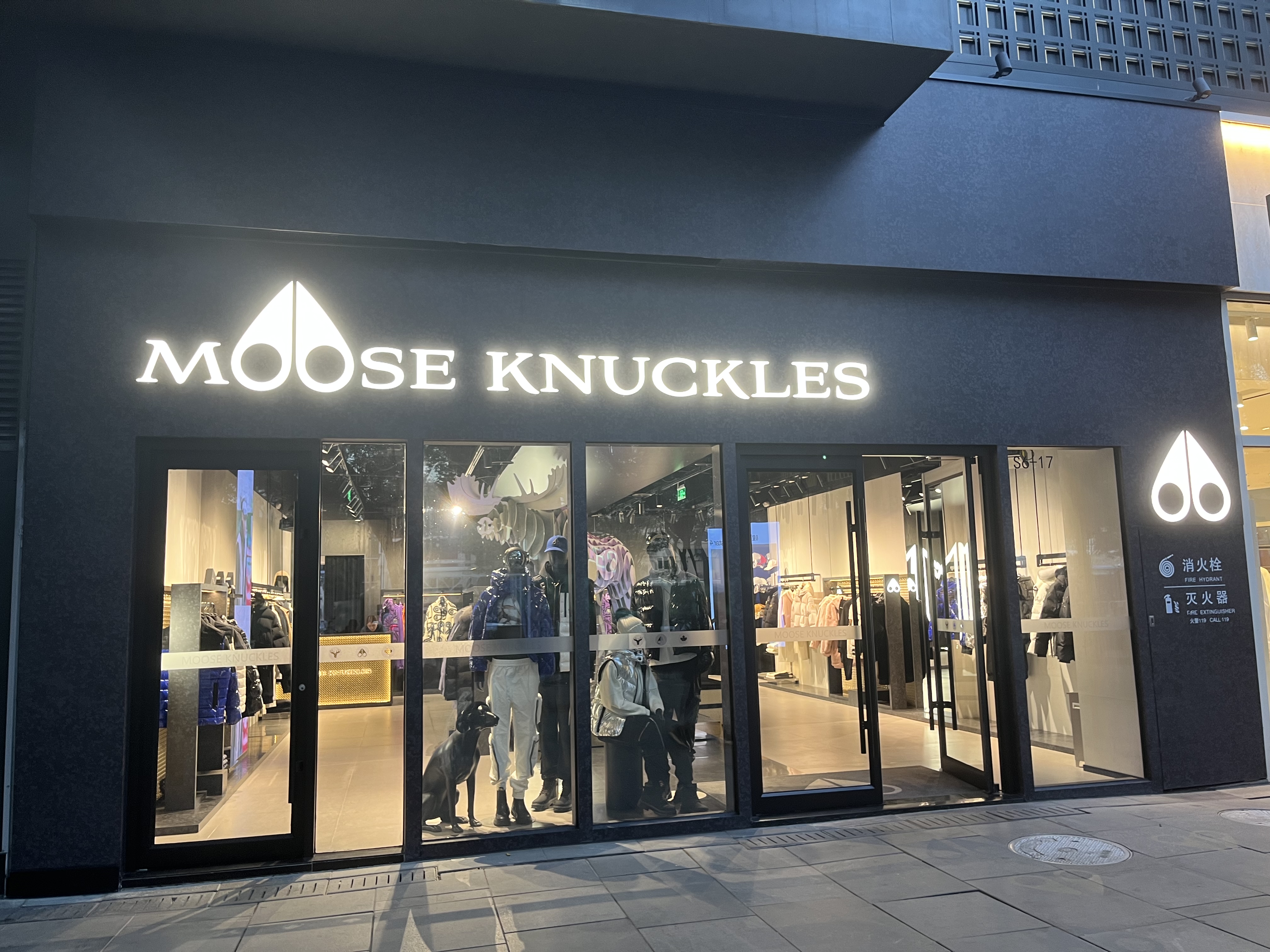 i.t blue block, located in the south area of Taikoo Li Sanlitun, reopened after renovation. It represents an upgraded version of i.t, a Hong Kong trend clothing group, offering a "one-stop" and "experiential" multi-dimensional shopping space. Currently, there are six i.t blue block stores in China, with the Taikoo Li Sanlitun store being the first in Beijing.
Other niche brands currently under construction include Estée Lauder's high-end niche perfume brand Le Labo (Beijing's first store), Chinese designer brand 13DeMarzo, and the British renowned designer brand Vivienne Westwood, which is also preparing a double-floor store.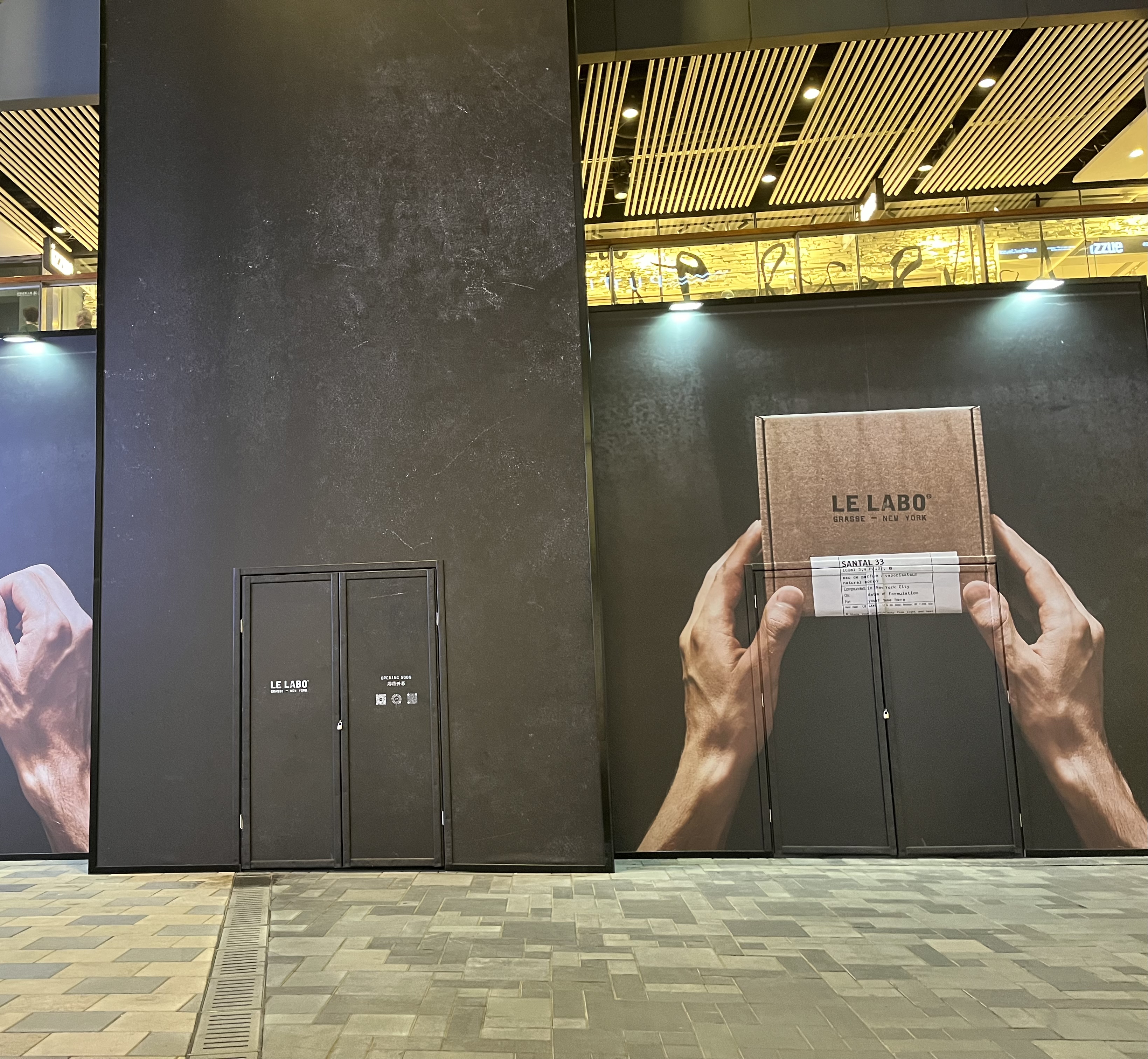 At the end of September, renowned Japanese designer brand ISSEY MIYAKE opened a collective store in the south area of Taikoo Li Sanlitun. Designed by Tokujin Yoshioka, the store's ground floor features the ISSEY MIYAKE brand, while the second floor hosts PLEATS PLEASE ISSEY MIYAKE, me ISSEY MIYAKE, and BAO BAO ISSEY MIYAKE. According to the staff, it's the largest ISSEY MIYAKE store in Beijing.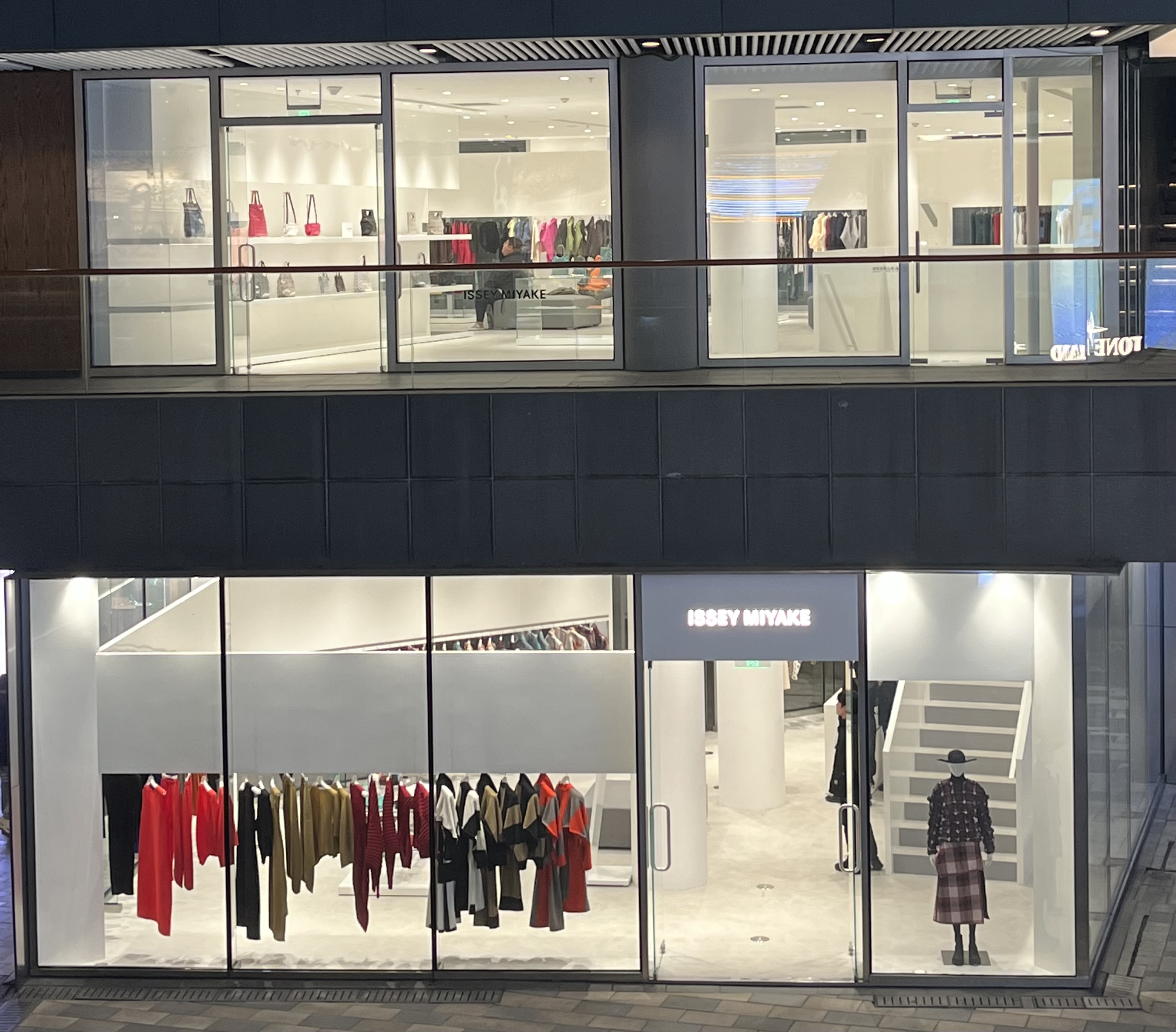 Besides ISSEY MIYAKE, Canadian premium outdoor brand ARC'TERYX also opened its largest flagship store in Beijing in Taikoo Li, with a double-floor space of over 900 square meters, designed around the theme of mountain and forest adventure.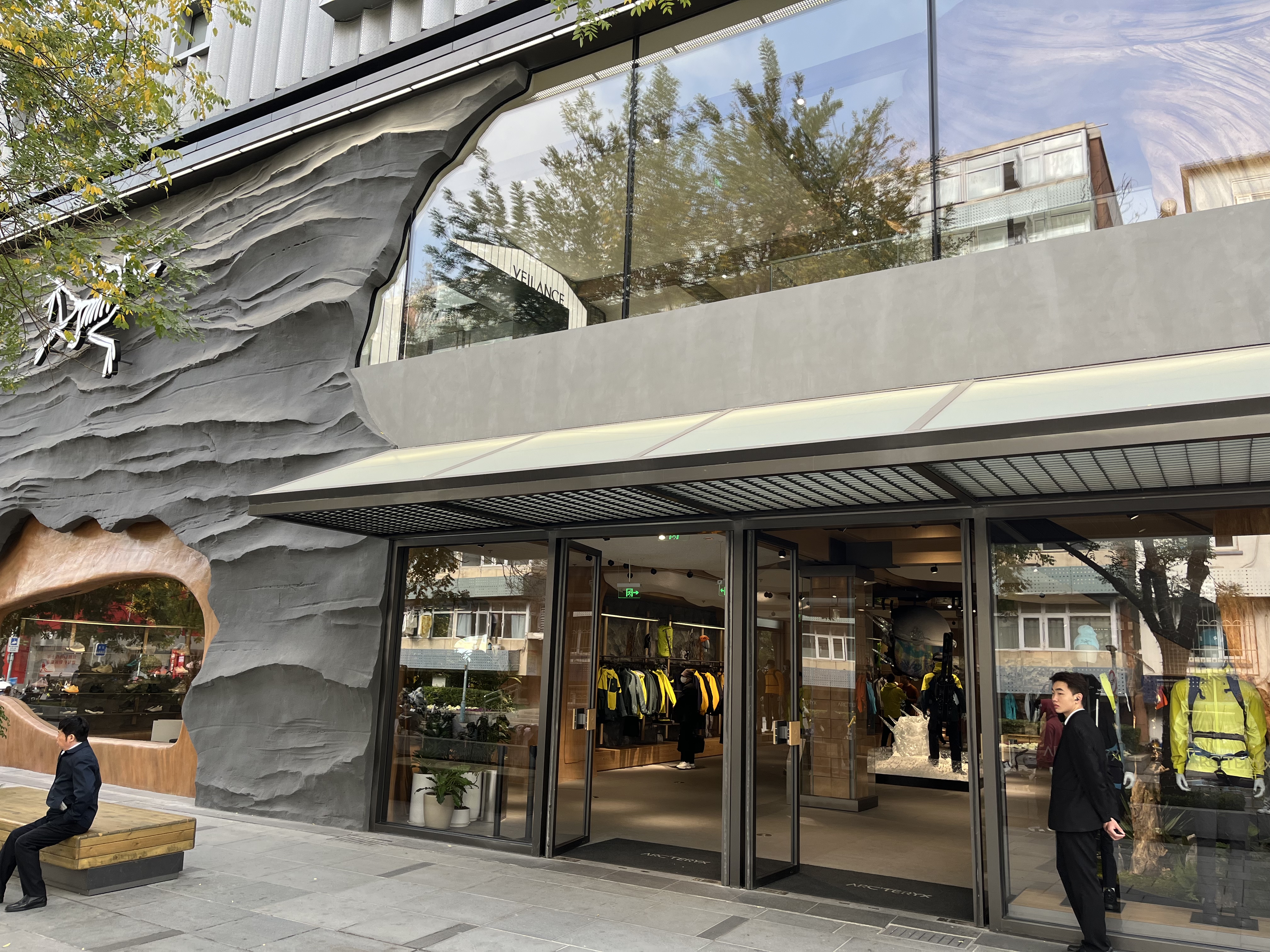 Notably, the former H&M store at the entrance of Taikoo Li's south area, which covered more than 1200 square meters, closed in June and recently started construction. The building is being divided into two, with part of it taken over by Anta Group's Italian sportswear brand FILA.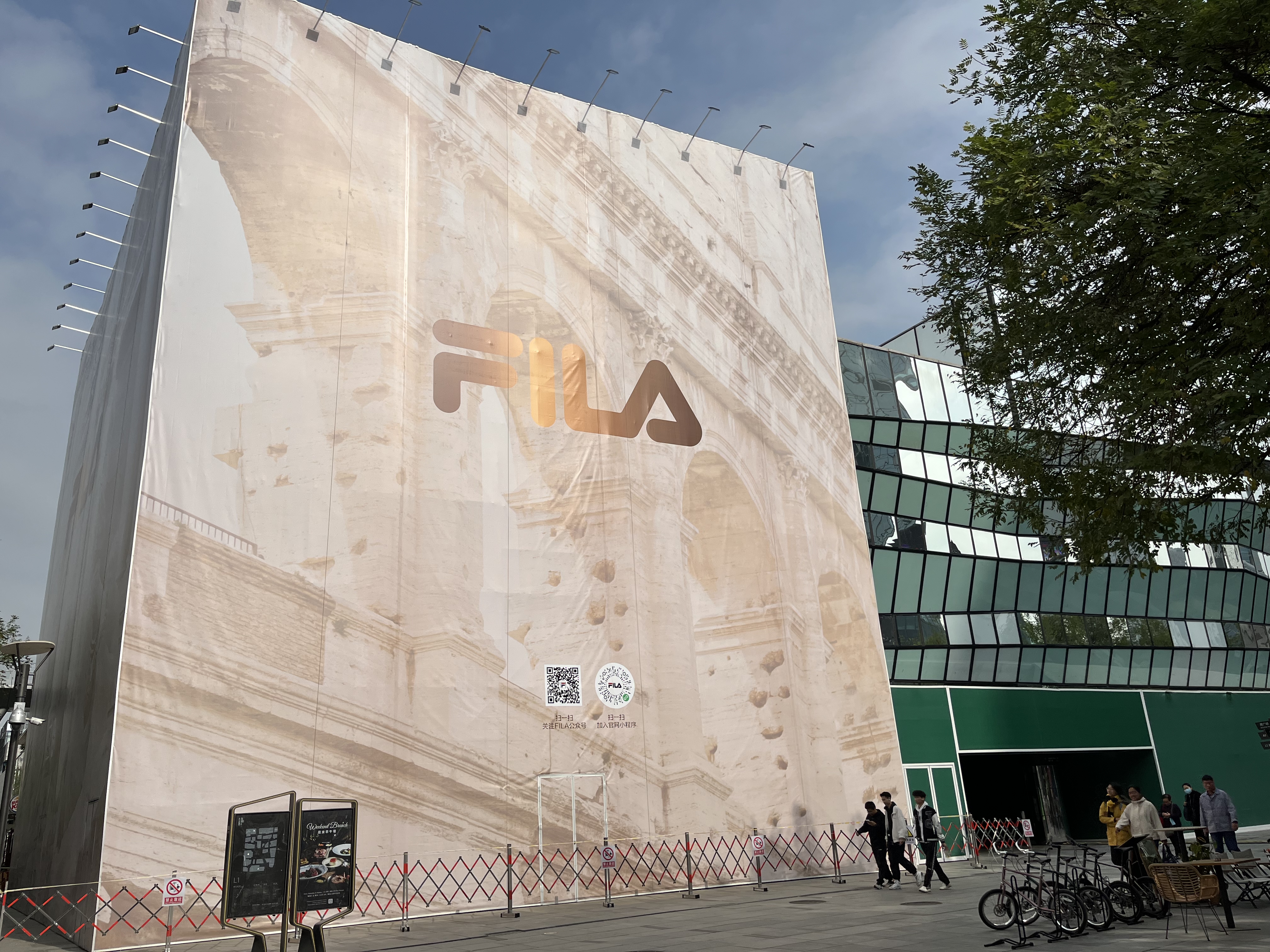 Expanding Lifestyle Spaces through Coffee
Stores of French luxury brand Maison Margiela, American luxury brand Ralph Lauren, and H&M's lifestyle brand ARKET in the south area of Taikoo Li Sanlitun have all included coffee areas.
Recently opened stores in the south area are increasingly incorporating coffee spaces. For instance, the British designer brand self-portrait (China's first temporary concept store), American sports brand Vans (temporary store), and French designer brand AMI Paris have created a temporary French café in the south area plaza.
Incorporating coffee areas in stores not only enriches the store format but also extends customers' stay, attracting new customers eager to try new things and increasing the potential for sales conversion.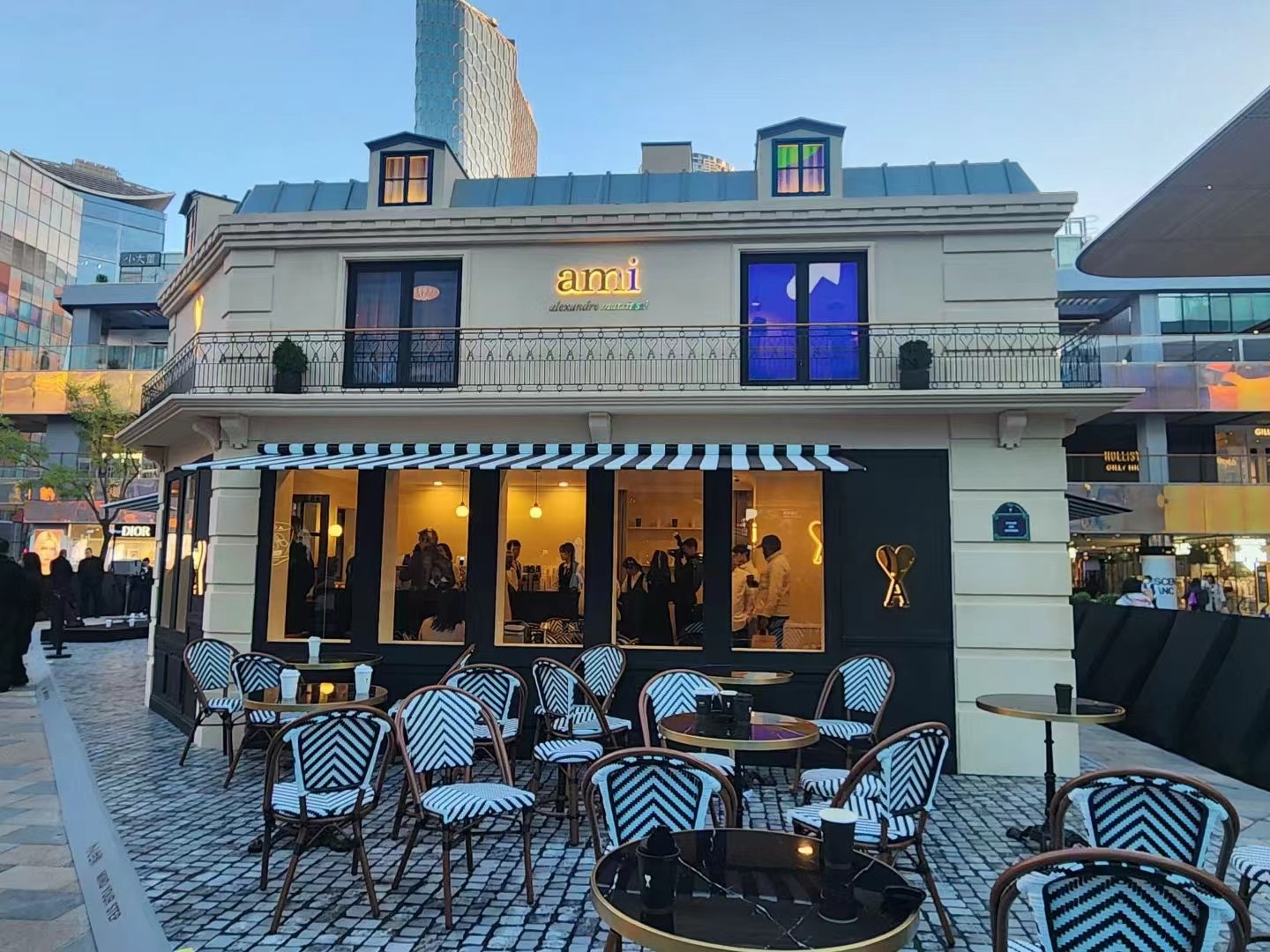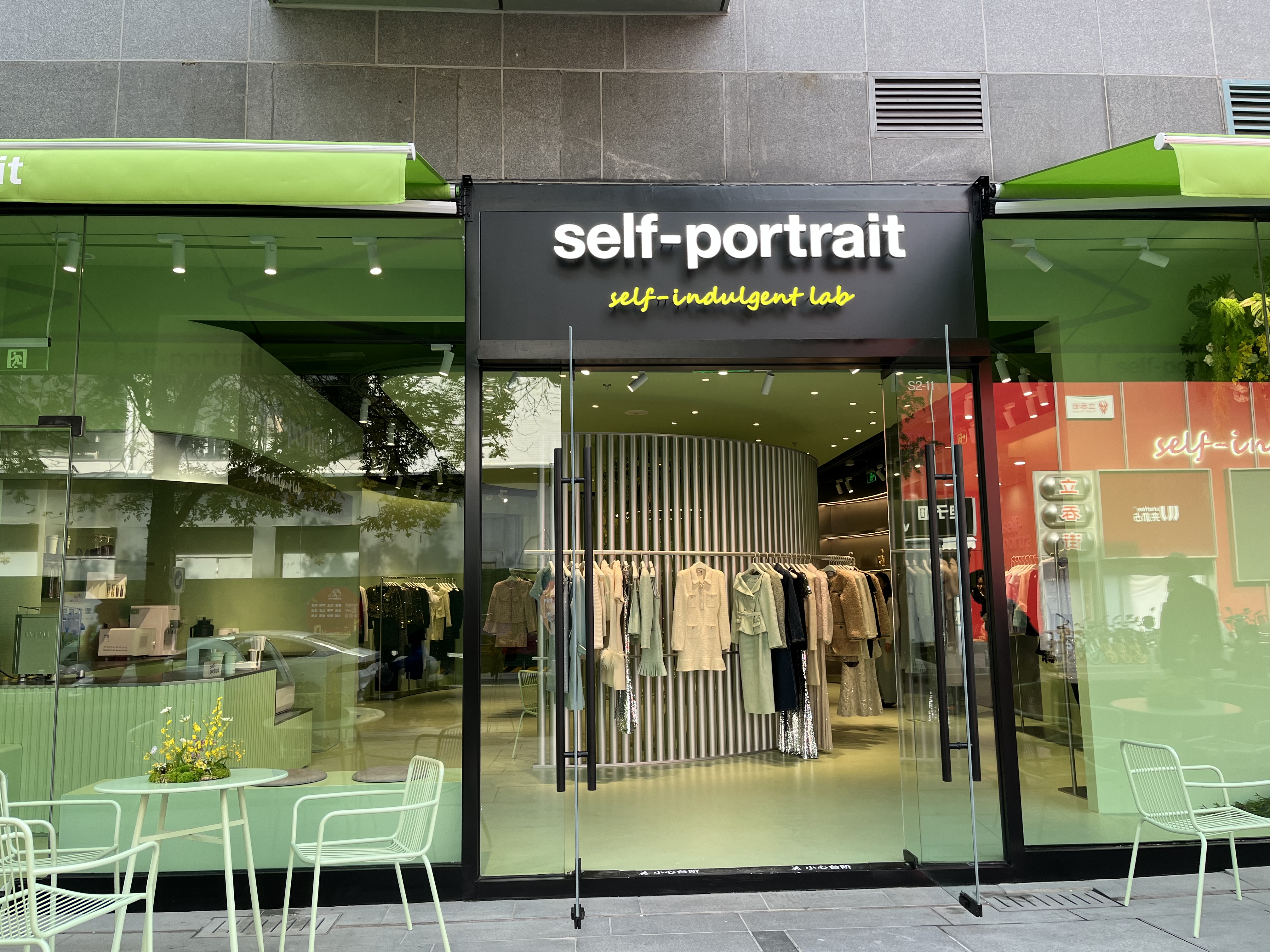 | Image Credit:  Luxeplace.com
丨Reporter: You Jia
 | Editor: Zhu Ruoyu