On the morning of November 9th, Eastern Time, Tapestry, Inc., the American luxury group that owns brands such as Coach, Kate Spade, and Stuart Weitzman, released key financial data for the first quarter of the 2024 fiscal year ending September 30, 2023. Net sales, calculated at fixed exchange rates, increased by 2% to $1.51 billion, slightly below the analysts' average expectation of $1.54 billion. However, adjusted diluted earnings per share increased by 18% year-on-year to $0.93, surpassing analyst expectations of $0.90.
Thanks to lower freight costs and excellent operational performance, the group's gross margin for the first quarter improved by 2.5 percentage points year-on-year to 72.5%.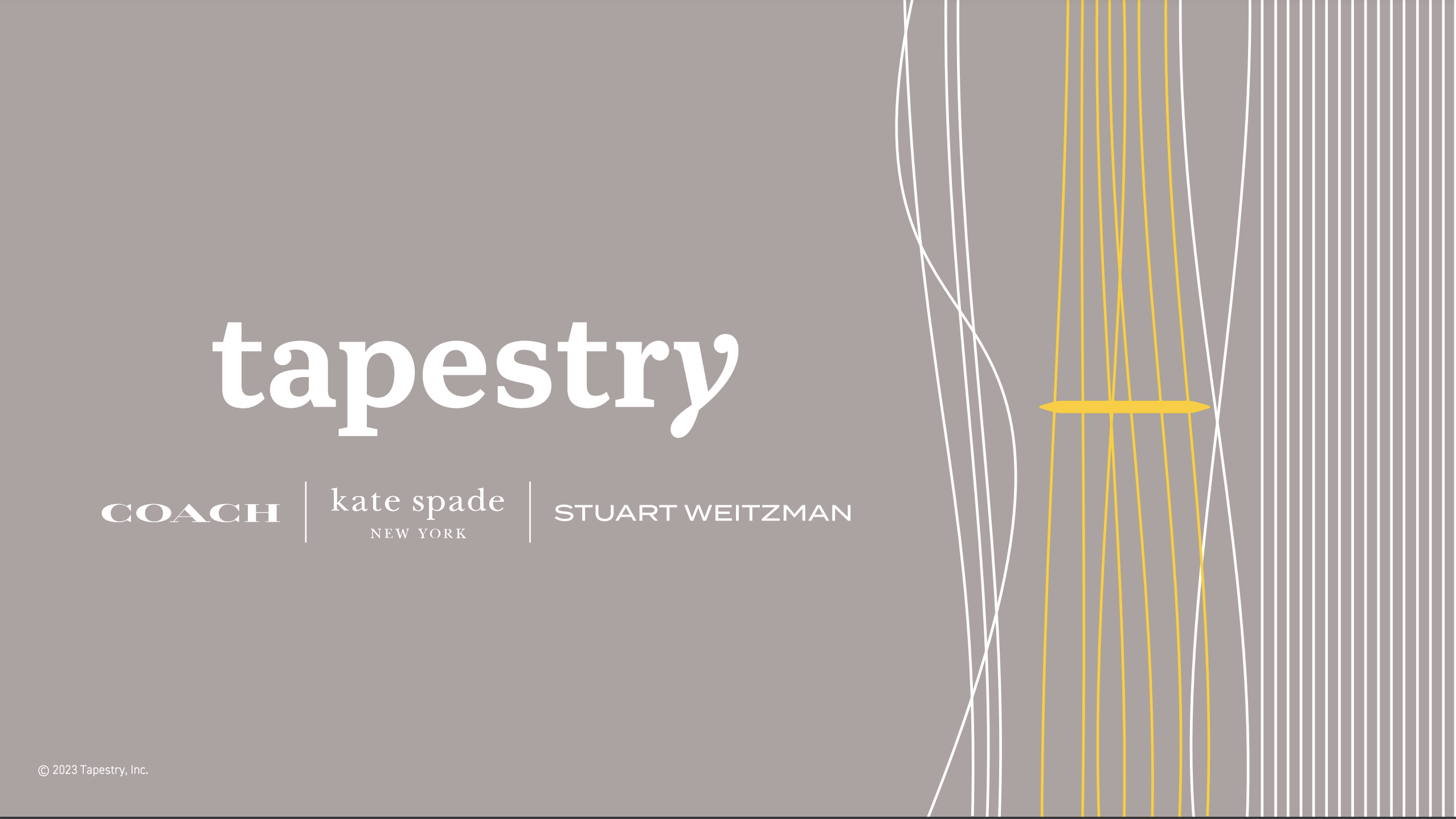 In terms of market performance, at fixed exchange rates, international market revenue increased by 7% in the first quarter. The Greater China region showed signs of recovery, with a 9% year-on-year increase in first-quarter revenue. The Japanese region saw the strongest growth, with a 12% year-on-year increase in first-quarter revenue, driven mainly by tourist spending. In the first quarter, European market revenue declined by 1% year-on-year, in line with expectations, due to a high comparison base from the previous year.
Consumer demand in the North American market remained soft, with first-quarter revenue holding steady year-on-year at fixed exchange rates, but gross margin and operating profit margin improved.
Joanne Crevoiserat, CEO of Tapestry Group, stated, "Our strong third-quarter results were significantly ahead of expectations, demonstrating the power of brand building, customer centricity, and our agile operating model. We delivered solid revenue gains, expanded both gross and operating margin, and drove robust earnings growth. Importantly, we continued to advance our strategic agenda, creating lasting customer relationships around the world through product innovation and compelling omnichannel experiences – a testament to the ingenuity of our talented teams. Looking forward, we are well-positioned to deliver sustainable, profitable growth against a volatile backdrop. We're harnessing the strength of our iconic brands, enhanced by our direct-to-consumer, globally diversified, and data-driven platform. At the same time, we're continuing to make investments that fuel brand magic and empower us to move at the speed of the consumer both today and for years to come."
On August 10th, Tapestry announced a final acquisition agreement with Capri Holdings Limited (NYSE: CPRI). Tapestry is continuing to advance the completion of the transaction, and on October 25th, Capri's shareholders approved the deal, facilitating its closure. Tapestry is working diligently to obtain all necessary regulatory approvals and is confident in completing the transaction on schedule within 2024. Furthermore, integration efforts are progressing as expected, and Tapestry continues to target over $200 million in operating cost synergies within three years after the transaction completion.
Following the financial report release, as of the close of November 9th, Tapestry Group's stock price rose by 2.99%, with a current market value of $6.48 billion.
| Source: Official Financial Report; Official Press Release
| Image Credit: Official Financial Report
| Editor: LeZhi