In the early autumn of September in Shanghai, when we strolled along the lotus pond and shaded pathways by the People's Park. Deep within the park, at the Shanghai Museum of Contemporary Art, we encountered a "crystal world."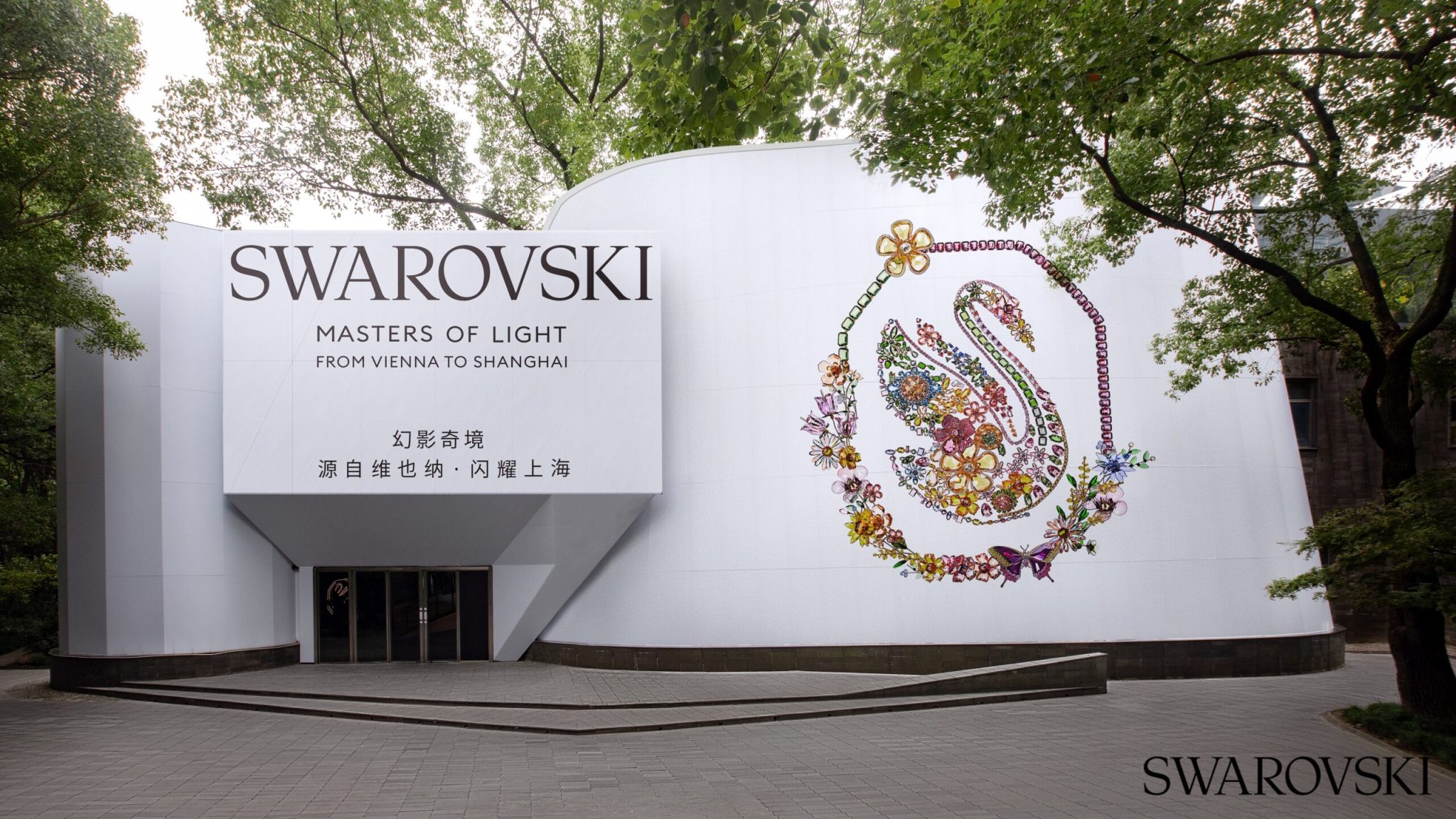 This is the largest event held by the Austrian luxury fashion accessory brand Swarovski  in China and even around the world this year – the "Swarovski -Masters of Light" 2023 global premiere exhibition.
"We would call these events major branding moments and What we intend to do is to display the full set of our history, of our future and of our artistry," stated Alexis Nasard (image following), the Global CEO of Swarovski. This marks Nasard's second visit to China this year. He joined Swarovski in July 2022 and is the brand's first external CEO since its founding in 1895, breaking from the tradition of family leadership.
At this critical juncture of China's market stabilizing and recovering, Swarovski's voice carries profound significance.
Luxeplace.com has been invited to attend the exhibition's press conference, explore the exhibition in-depth, aiming to delve into the following questions:
Why was Shanghai chosen as the location for this premiere exhibition? And why now?
Through this grand exhibition, what messages does Swarovski hope to convey to Chinese consumers?
Why Did Swarovski Choose Shanghai as the Location for the Global Premiere Exhibition?
In the strategic positioning of international jewelry brands, the China market undoubtedly plays an increasingly important role.
In 1991, Swarovski entered the China market, making it one of the earliest international brands to establish a presence in China.
"In the Swarovski strategy, the China market is of the highest priority," emphasized Nasard multiple times. "In terms of scale, China is Swarovski's second-largest market, trailing only the United States."
Nasard also revealed that in 2022, the China market achieved growth, making it one of the three fastest-growing markets for Swarovski. The performance of Swarovski's Chinese stores saw year-on-year growth.
As international jewelry brands actively expand their retail networks in China, they are increasingly aware that the new generation of Chinese consumers is highly individualistic. These consumers are curious and seek to deeply understand the brand's history and values to find content that resonates with them on a profound level. The changing consumer landscape presents new challenges for brands, such as how to tell their brand story and convey their core values, making it a significant topic for continued exploration.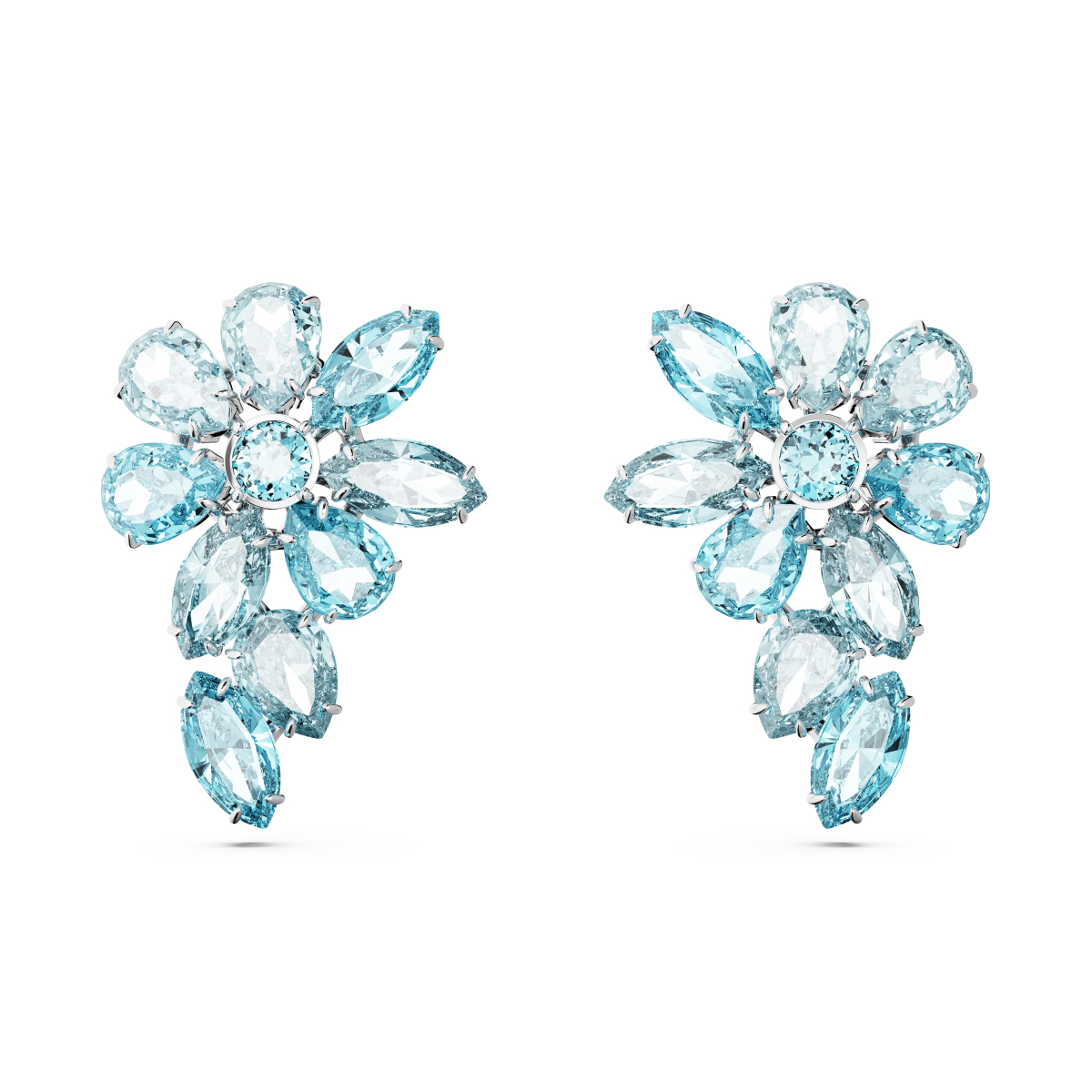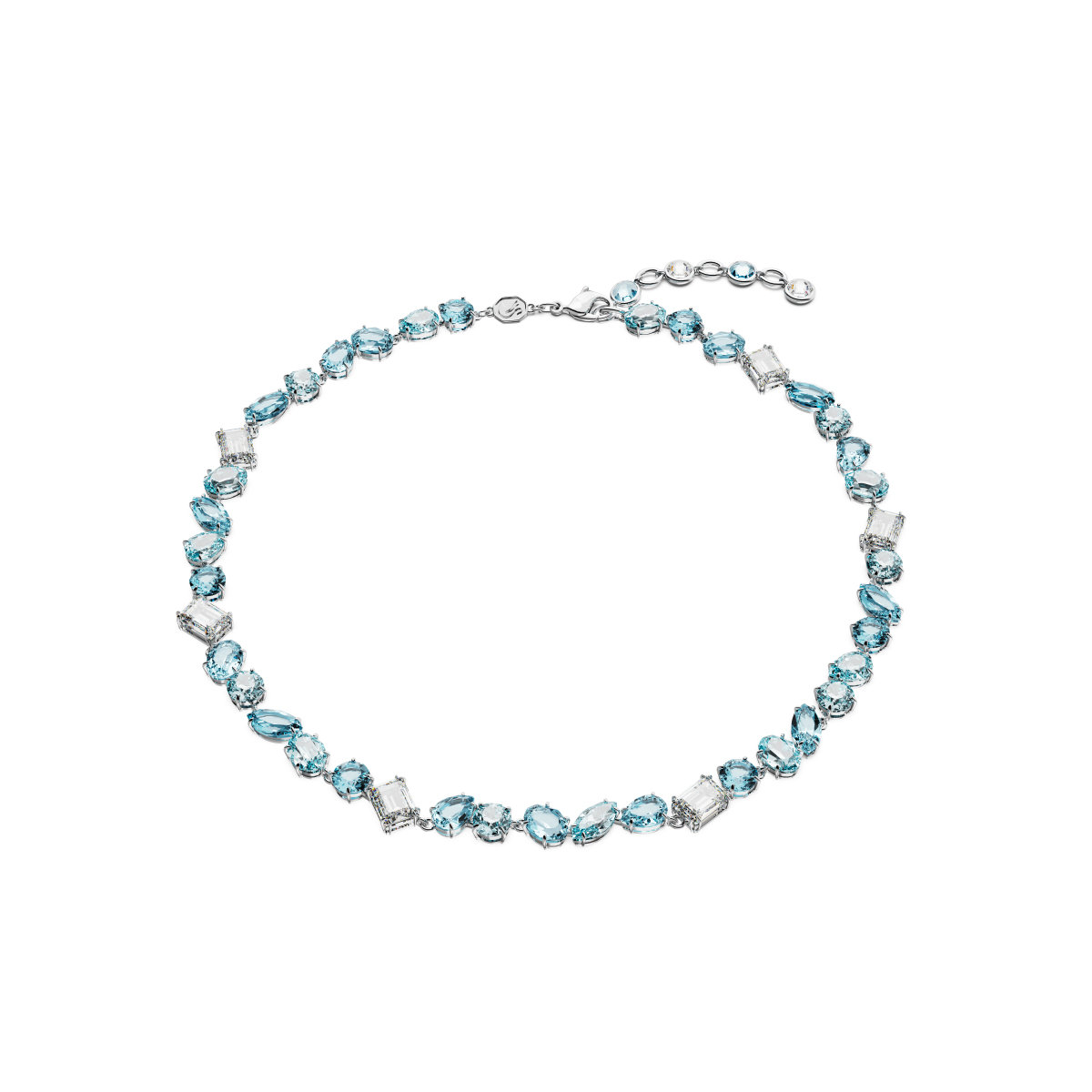 Image above: Swarovski's iconic collection— Gema collection
Nasard is of the opinion that exhibitions have always been the best way for brands to establish an emotional connection with Chinese consumers, especially for Swarovski, with its 128-year history. He said, "There's no other form that can present the brand's history and exquisite craftsmanship in such a comprehensive manner. Through several consecutive mysterious spaces, customers are wowed at every turn."
Regarding the choice of Shanghai as the location, he mentioned, "Shanghai is one of China's top cities, both economically and culturally. Additionally, it is home to our most iconic flagship store in Asia."
Currently, Swarovski has over 300 stores in China. In 2021, on the occasion of Swarovski's 30th anniversary in China, the brand opened the first newly designed flagship store in Asia at Shanghai's Hong Kong Plaza.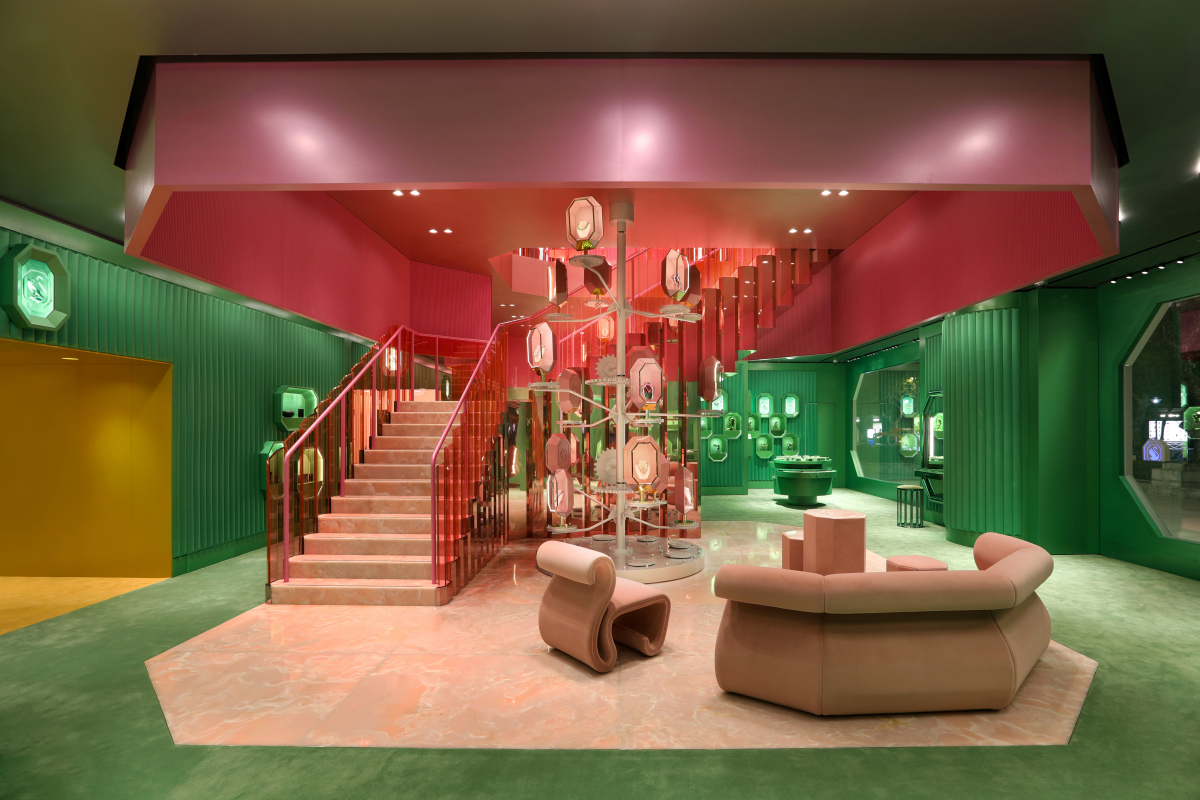 Nasard said that during his visit to China this time, he specifically visited important stores in many cities. In the future, the key cities of Beijing, Shanghai, and Guangzhou will remain the top priorities for Swarovski in China, while they will also pay close attention to emerging first-tier cities like Chengdu.
In 2022, Swarovski achieved its strongest sales growth in seven years globally, with a significant increase in revenue of 10%, reaching 1.83 billion euros.
Why Is Swarovski Described as a "Multidimensional, Cross-Disciplinary" Brand?
Perhaps for most Chinese consumers, the image of swan-shaped crystal jewelry is the first thing that comes to mind when they think of Swarovski.
However, at the "Masters of Light" exhibition, this conventional perception is completely shattered. After passing through a colorful corridor and marveling at Swarovski's century-old heritage and crystal craftsmanship, you'll encounter a new world. Here, crystal is closely intertwined with fashion and haute couture, with exhibits spanning two floors.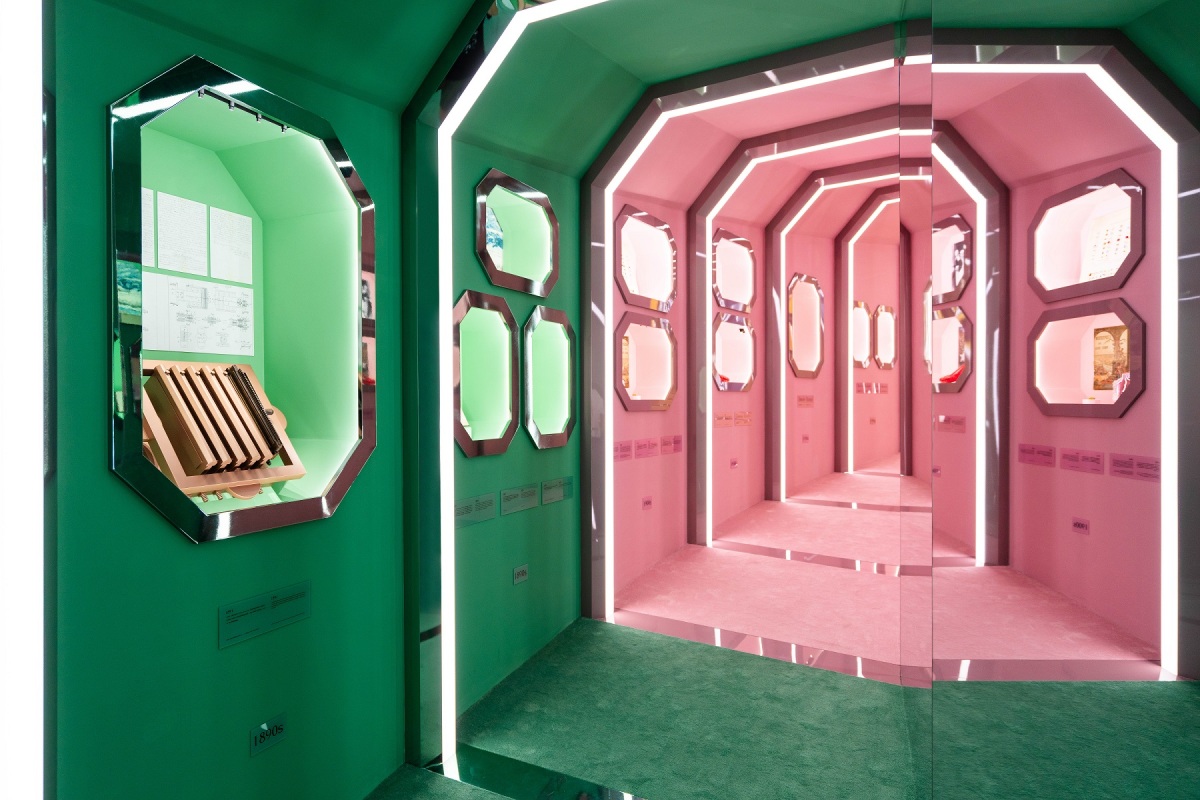 The connection between Swarovski and high fashion dates back to the brand's inception.
Swarovski's founder, Daniel Swarovski, was born into a family of glass cutters in Bohemia. In 1895, Daniel Swarovski relocated from Bohemia to Wattens, Austria, where he founded Swarovski.
In the early days of Swarovski's development, it coincided with the dawn of high fashion. In 1889, Daniel Swarovski spent three days driving to Paris to attend that year's World's Fair. This is where a connection with British couturier Charles Worth happened, after which crystals were used into his dress designs. Shortly after, Swarovski quickly gained popularity among the European upper class.
In 1932, German-American actress Marlene Dietrich wore Swarovski's crystals in the film "Blonde Venus". This marked the brand's first appearance on the big screen and its first interaction with Hollywood stars.
By the 1950s, Swarovski's collaborations with haute couture designers and Hollywood stars had deepened. Master designers like Christian Dior, Coco Chanel, Cristóbal Balenciaga, and others had all incorporated Swarovski's crystals into their designs. Iconic actress Marilyn Monroe was also a devoted fan of Swarovski, both on and off the screen.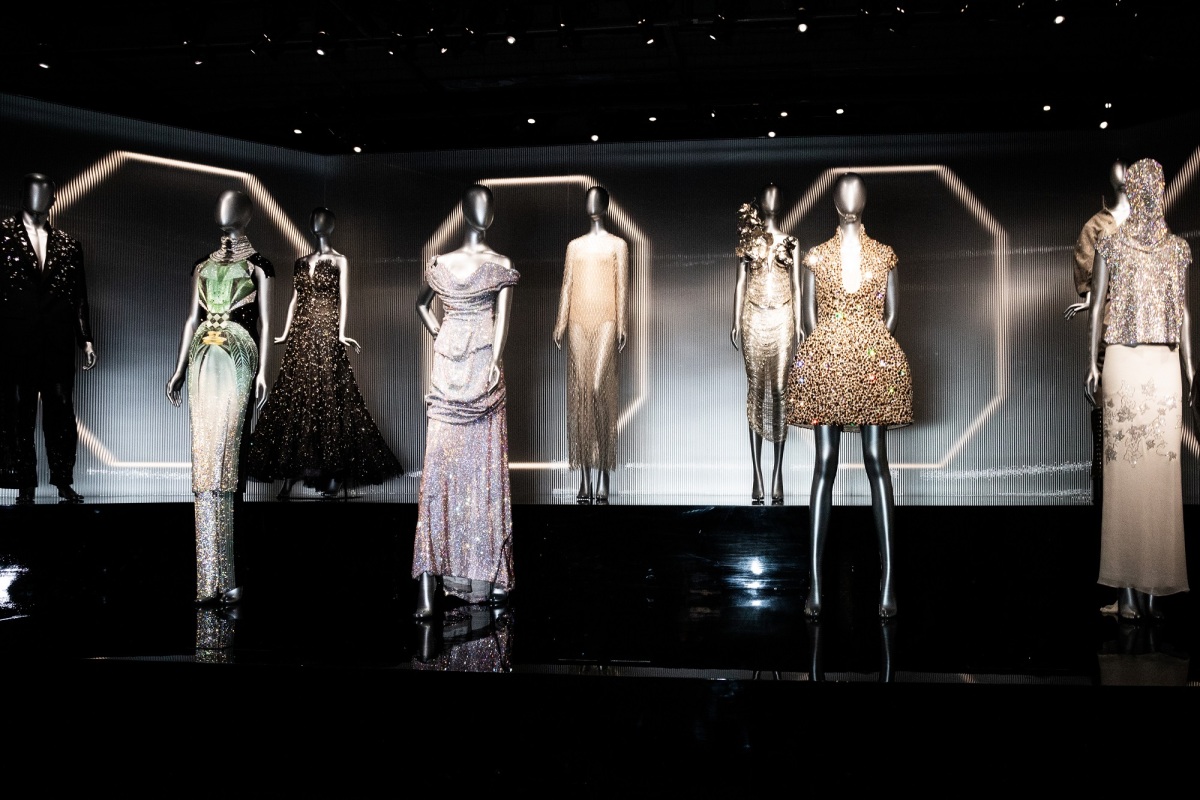 Image above: Swarovski's "Future History" chamber shows the costumes made by major designers with Swarovski's crystals.
Today, Swarovski's connection with the fashion industry has become even closer. In the "Future History" and "Pop Icons" chambers, we not only see the brand's crystals, crystal mesh, crystal pearls, and more featured in collections by brands like Gucci, Schiaparelli, and Guo Pei, but we also witness the red-carpet classics of celebrities and fashion icons such as Rihanna, Harry Styles, Christina Aguilera, Jennifer Lopez. Swarovski's crystals have been key in making these dresses shine under the spotlight.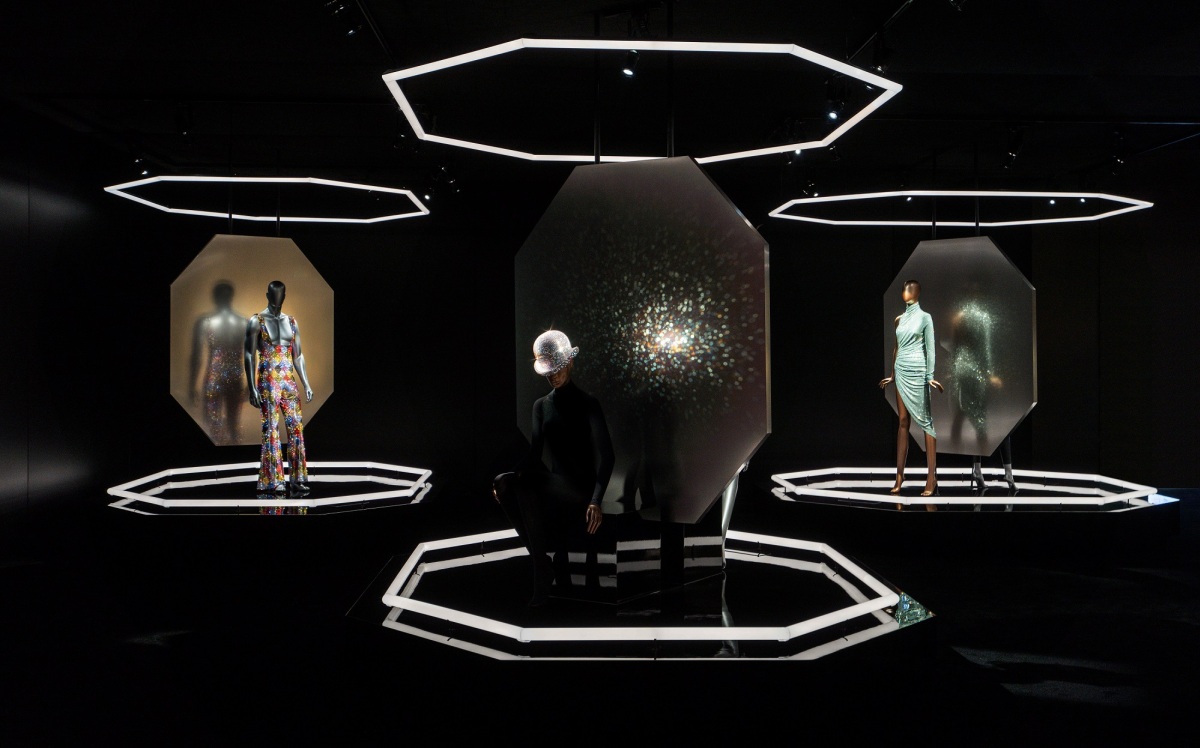 Image above: Swarovski's "Pop Icons" chamber
In addition to fashion, Swarovski has expanded the boundaries of its crystal world into broader fields, including architecture, digital art, and more.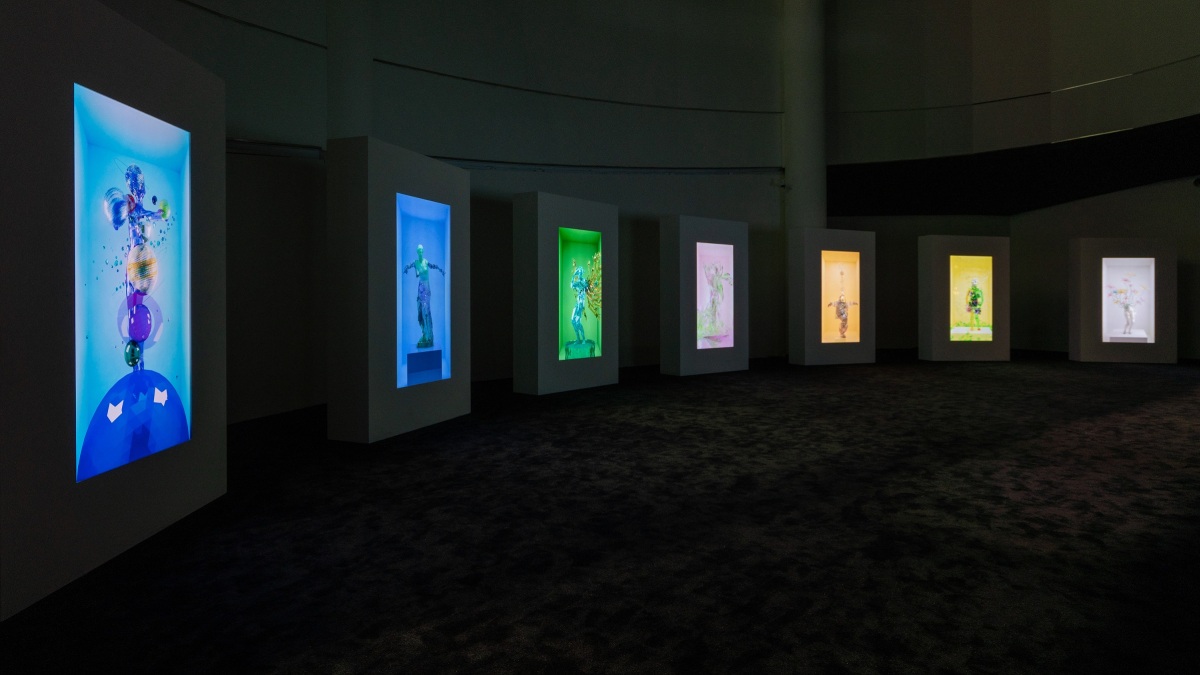 Image above: In this exhibition, Swarovski has specially established a pavilion created by Chinese digital artist Tian Xiaolei, showcasing a series of tailor-made digital art installations.
The extensive expansion into fields like fashion has transformed Swarovski itself beyond being merely a jewelry brand. As Giovanna Engelbert, Swarovski's Global Creative Director puts it, "It can be said that Swarovski is a multidimensional, cross-disciplinary brand that encompasses various aspects of the creative."
How Can We Connect the Past, Present, and Future?
If showcasing a series of fashion pieces allows the audience to intuitively grasp Swarovski's past, then when people step into the "Masters of Light" and " Diamonds of the Future "chambers, they are swiftly transported to the brand's present and are invited to envision the future together.
These are also the two chambers that Nasard highly recommends visitors to linger in.
When you enter the "Jewelry Box" chamber, you can see a series of works created by Giovanna Engelbert (Image following), who is personally responsible for everything, including curatorial selection, styling, lighting, and more.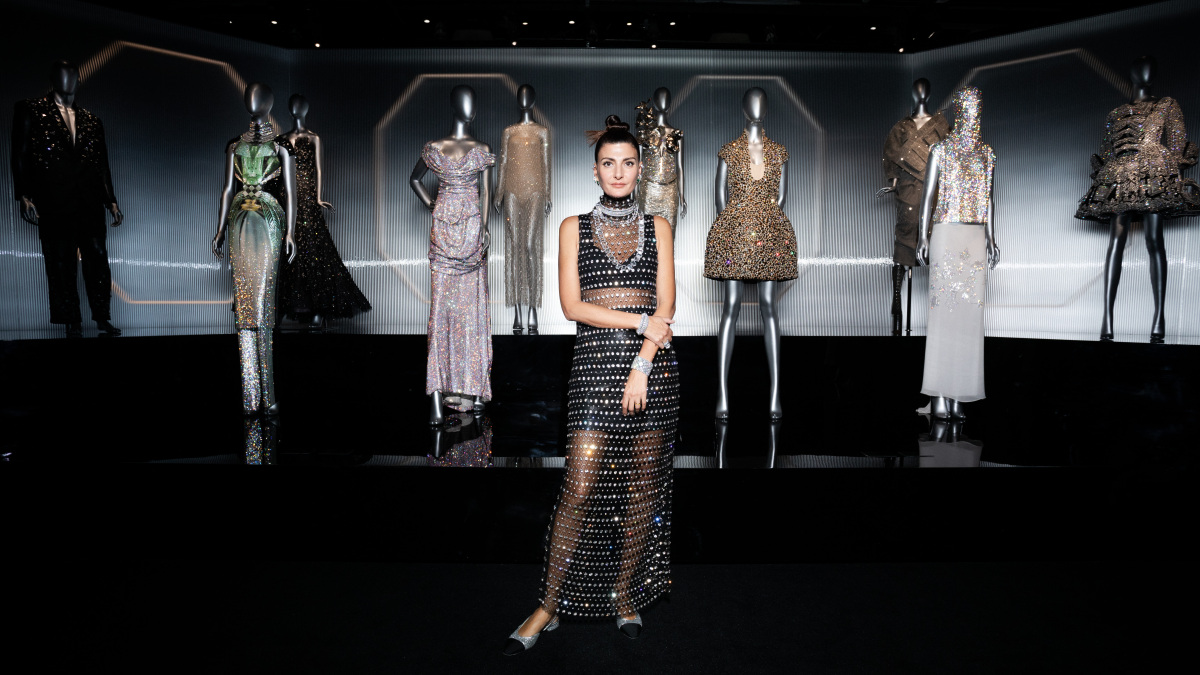 Born in Milan, Italy, Giovanna Engelbert has had a background as a model and fashion editor. In 2016, she assumed the role of Creative Director for Swarovski's B2B division.
In 2020, Giovanna Engelbert was promoted to the position of Global Creative Director at Swarovski, where she is responsible for all creative aspects of the brand. She is also the first-ever Global Creative Director at Swarovski to oversee the brand's overall creative direction.
Giovanna Engelbert summarized her approach to driving Swarovski's creative work as follows: "Look back at history, hold a vision, and imagine the future."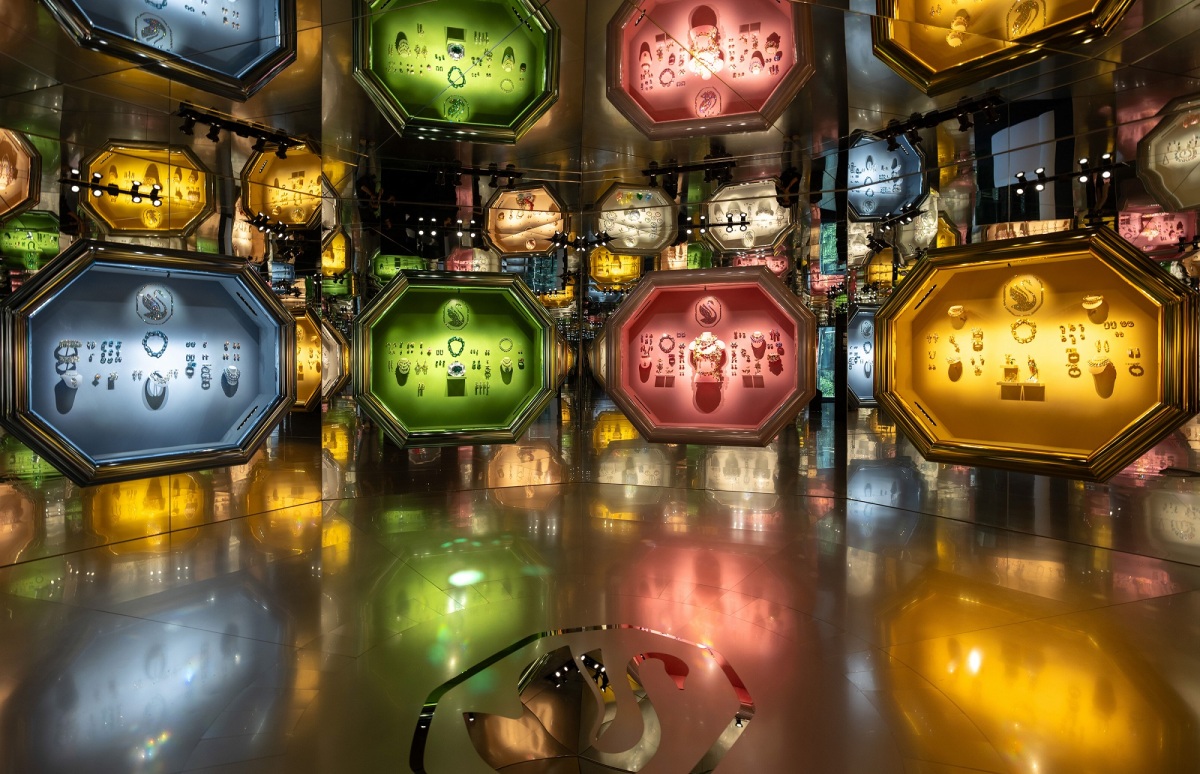 Image above: Swarovski's "Jewelry Box" chamber
We've noticed that in recent years, Swarovski has introduced product series featuring Chinese elements such as red beans, bamboo, and Chinese zodiac signs. Regarding this, Giovanna Engelbert said, "My job is to find and understand the beauty in different cultures and integrate it with Swarovski's creations so that our customers can all feel a resonance of beauty because Swarovski is always a global brand."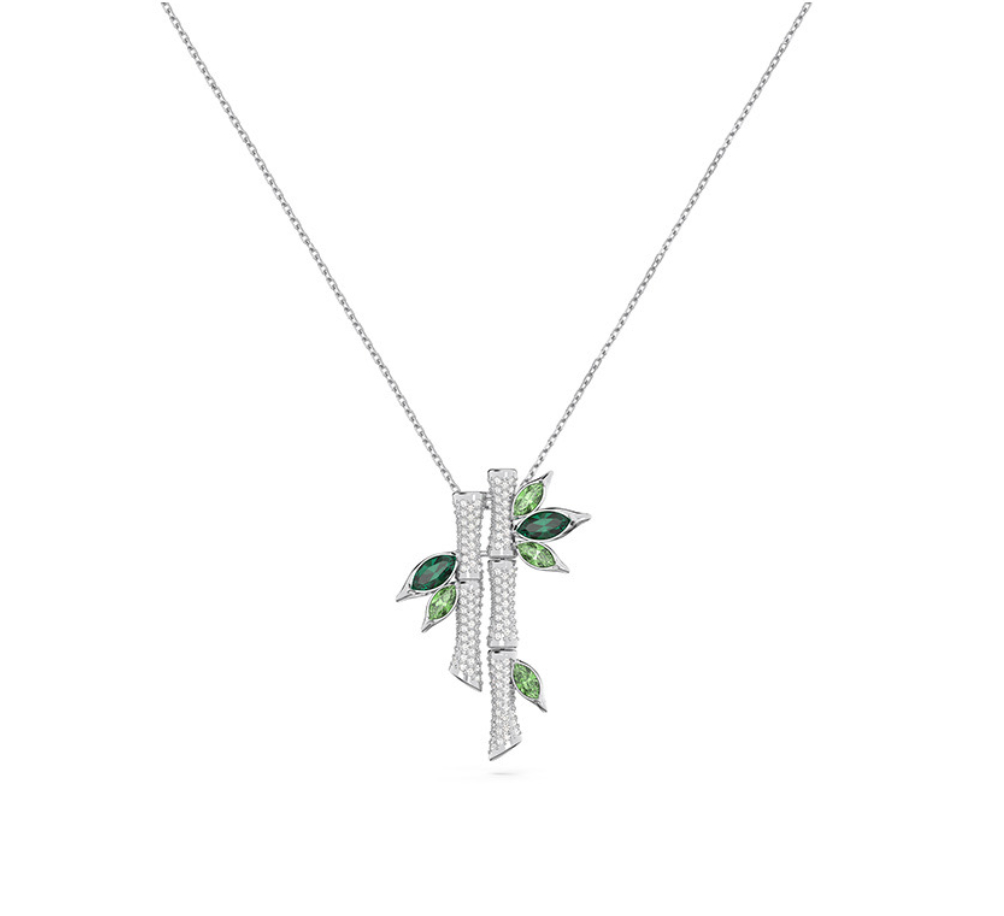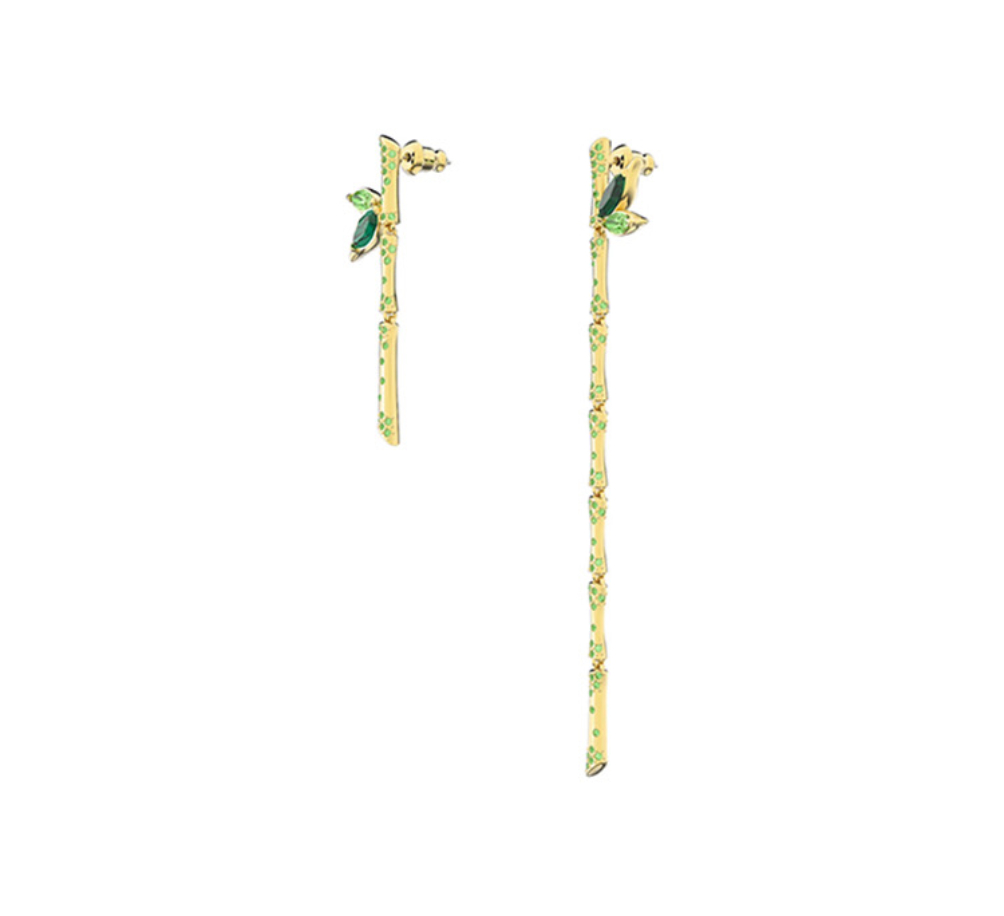 Image above: Swarovski Dellium collection inspired by bamboo elements
This year, Swarovski globally launched the Galaxy collection, created for the first time by Giovanna Engelbert using laboratory-grown diamonds. This collection is also showcased in the "Swarovski Created Diamonds" chamber.
Regarding the creative inspiration for the Galaxy collection, Giovanna Engelbert mentioned that her initial idea when designing it was the Big Bang and the birth of celestial bodies. She aimed to depict this scene using cultivated diamonds of different colors and sizes.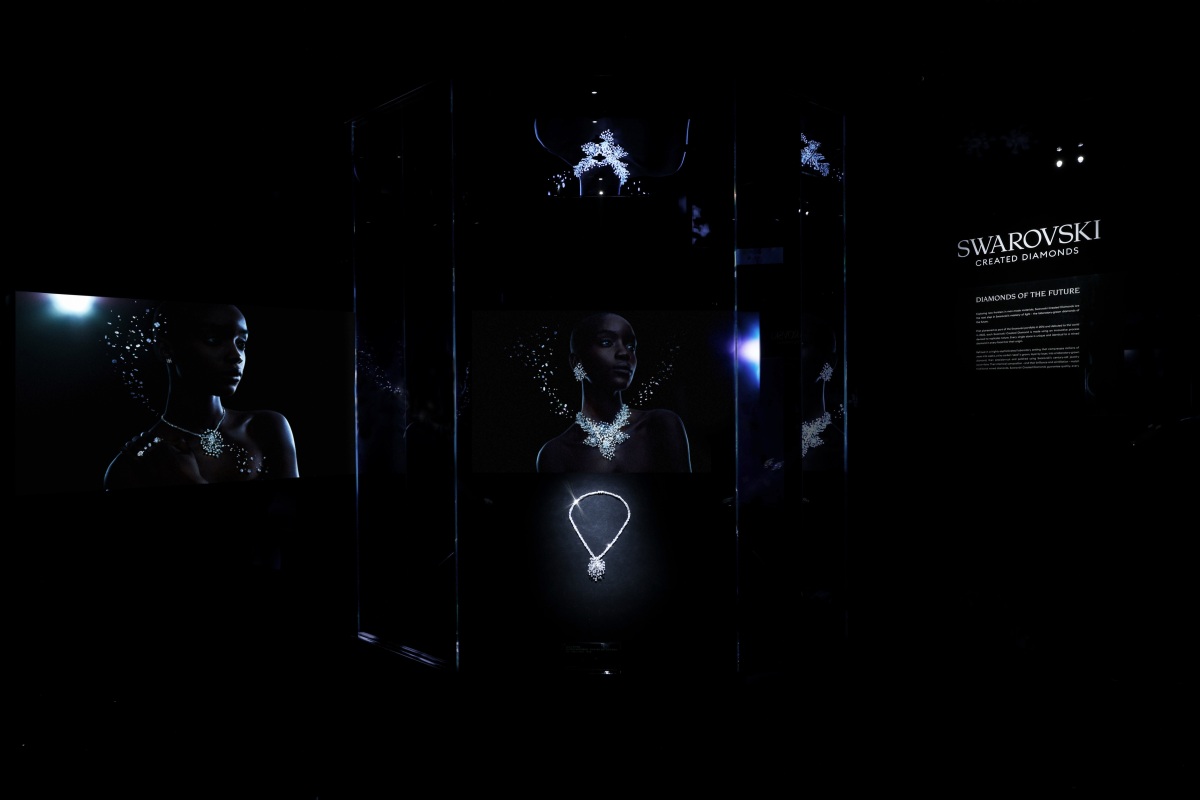 Image above: Swarovski Created Diamonds" chamber
Despite being a newcomer in the diamond jewelry market, laboratory-grown diamonds are now emerging as a new choice in the fashion consumer sector, and their market share is gradually expanding.
As early as 2016, Swarovski first introduced laboratory-grown diamonds into its B2B product portfolio. Two years later, the brand expanded lab-grown diamond products into fine jewelry collections available to consumers.
'Laboratory-grown diamonds have also created a new purchasing opportunity for consumers, it has opened doors to self-gifting for example, whilst natural diamonds were often gifted for very special occasions only.' expressed Alexis Nasard.
Nasard also emphasized that creativity is precisely Swarovski's core advantage in the laboratory-grown diamond field. Under the leadership of Alexis Nasard in 2022, Swarovski launched the new "LUXignite" strategy, which includes laboratory-grown diamonds, product innovation, and carefully curated retail experiences as essential components. The strategy aims to solidify the brand's position in the luxury sector and expand its influence in the fine jewelry market.
Conclusion
For jewelry brands with a rich historical background, exhibitions have always been the ideal choice for brand communication. Through immersive appreciation, people can gain a comprehensive view of the brand's complete evolution in just a few hours and resonate with it in subtle ways, thereby establishing deeper emotional connections.
Currently, the importance of Chinese consumers in the jewelry market is growing day by day. Their consumption preferences have also evolved from the past focus on value preservation to more nuanced considerations such as craftsmanship, design, and conceptual elements.
Through this global premiere exhibition, Swarovski not only emphasizes the importance of the China market in its brand strategy but also invites Chinese consumers to explore the diverse universe the brand has built.
| Image Credit: Provided by Swarovski
| Editor: Zhu Ruoyu