After the closing on November 8th, Milan time, Italian luxury group Tod's released its revenue data for the first nine months ending on September 30, 2023. Sales for all brands achieved double-digit growth, driving the group's overall sales to increase by 14.3% year-on-year to €828.4 million (excluding exchange rate and currency impact, the group's revenue increased by 16.5% year-on-year to €844.3 million). The Greater China region continued to lead growth among all markets, with a 25% year-on-year increase in sales for the first nine months, also achieving double-digit growth compared to the same period in 2021.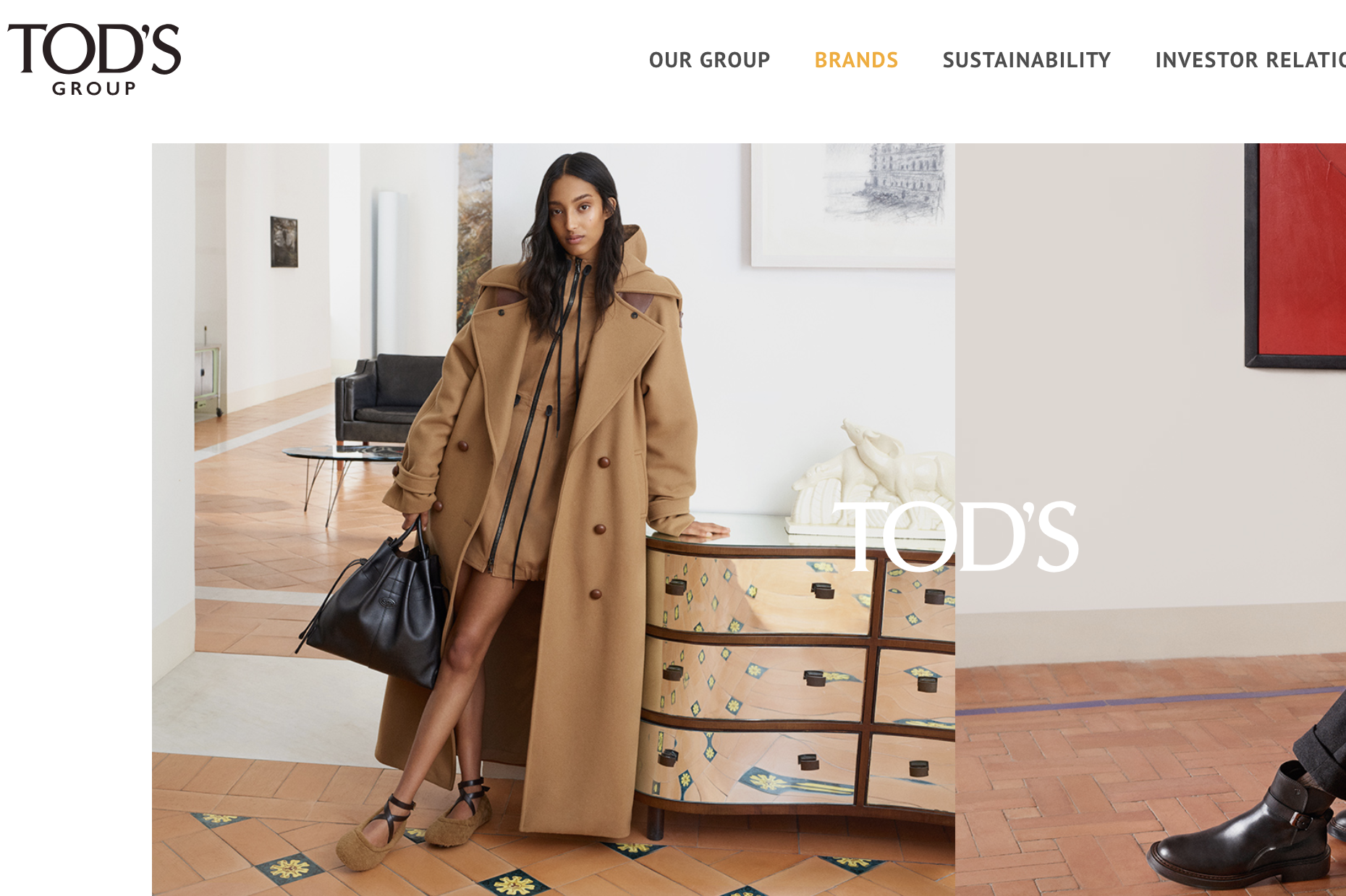 Diego Della Valle, Chairman and CEO of the group, said, "I am satisfied with the sales results of our Group; all our brands recorded double-digit growth in sales, thanks to the combination of solid local demand and tourist purchases. The results of leather goods and the Tod's and Roger Vivier brands were particularly brilliant, confirming the ever-increasing appreciation from customers for the extremely high quality of the products, their craftsmanship and their timeless elegance. We continue to follow a precise development strategy for each brand, focused on the organic growth of existing stores and an expansion of product categories, consistent with the DNA of each one. We are very satisfied with our network of stores, which has prestigious boutiques in all the main luxury streets, and with our production chain, which guarantees the very high quality and craftsmanship of our products, increasingly sought after by customers of all generations. Despite the uncertainty and volatility of the macro-economic context at an international level, I am confident in the results of the current financial year, both in terms of revenues and profitability, also thanks to the constant attention to cost control and improvement of operational efficiency."
During the conference call after the financial report, CFO Emilio Macellari disclosed that analysts' expectations for full-year 2023 sales of €1.138 billion and operating profit of €93 million "can be achieved, but may be challenging to some extent," explaining that "given the current situation, the slowdown in the China market (in the third quarter) and the tension in the Middle East have led to some difficulties worldwide," and pointed out that this challenge may be more reflected in profit data.
On the day after the financial report was released, as of 10:00 AM Milan time on November 9th, Tod's Group's stock price fell by 4.88% compared to the previous trading day. However, the group's stock price has cumulatively risen by over 5% since the beginning of the year, with a current market value of €1.06 billion.
丨Source: Official Financial Report
丨Image Credit: Group's Official Website
丨 Editor: Wang Jiaqi