In the current modern world, only swift market activities & changes can make success. As a contemporary brand, how to keep up with the "speed" of the fashion industry will test the brand's wisdom.
New drops every Wednesday,108 events a year, this is the Swedish fashion brand Axel Arigato has done.
In 2020, Eurazeo, a French investment company that has invested in luxury down jacket brands Moncler and Farfetch, invested 56 million euros in Axel Arigato through its department Eurazeo Brands, which focuses on differentiated consumer brands.
*Eurazeo once invested in the luxury down jacket brand Moncler and received a total return of 1.4 billion euros in 8 years; it also invested in the British luxury e-commerce company Farfetch, with a net income of 90.4 million euros and an internal rate of return of 38%. In 2018, Axel Arigato also received a US$7.5 million investment from professional investment fund Vaultier7.
In 2022, Axel Arigato officially enter the Chinese market through Tmall.
Recently, the two founders, Albin Johansson and Max Svardh, came to China and accepted an exclusive interview with Luxe.Co for the first time. They shared the brand's founding history and philosophy, future Chinese market development and financing plans.
• We feel the pulse of the market and grasp market developments in real time
• We don't "design", all designs are "Drop Mentality"
• We are all "employed" by consumers, who determine what we do
• I don't think we're the kind of brand that shows up at fashion week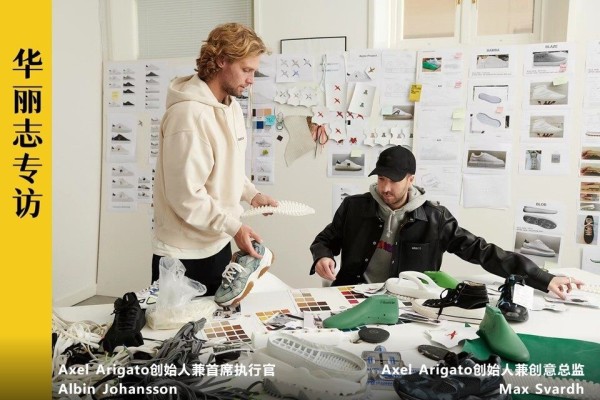 (Left: Albin Johansson) A native of Sweden and a graduate of Gothenburg School of Economics, Albin grew up with a practical and business-minded nature. He enjoys the flexibility of making quick decisions – keeping on the pulse of not only what the customer wants but also what the business needs. He is an instinctive entrepreneur and has been recognised for the growth of Axel Arigato and as such, Albin has spoken at WWD and Footwear News summits about the brand.
(Right: Max Svardh) Born and raised in Gothenburg, Max has always been curious about design. When he was17, Max started to import jeans and soon after that launched his own e-commerce site. This entrepreneurial spirit continues through Axel Arigato. Firstly, the customers' reality and how the product interacts with their lives in an everyday context. Secondly, welcoming change in all its forms across the design, inspirations and the business as a whole.
Drop every Wednesday, but we don't "design" it
In 2014, Axel Arigato was established in Gothenburg, Sweden. In the early days of its establishment, the brand only had two people, Albin Johansson and Max Svardh, responsible for all basic affairs from customer service to express delivery. But every Wednesday, a new product will appear on Axel Arigato's official brand website and Instagram. This is Axel Arigato's unique "Drop of the Week" model – a new or upgraded version of existing product is released every Wednesday. Till today, Axel Arigato has approximately 240 employees worldwide.
But under such a mechanism, brands need to always maintain a creative state, keep up with the forefront of fashion at all times, and bring the freshest products to consumers. At the same time, strong supply chain management is also required. Most of Axel Arigato's factories are located in Portugal. The two founders are closely connected with the factories and go to the factories every month to ensure the brand's ability to respond quickly to market changes.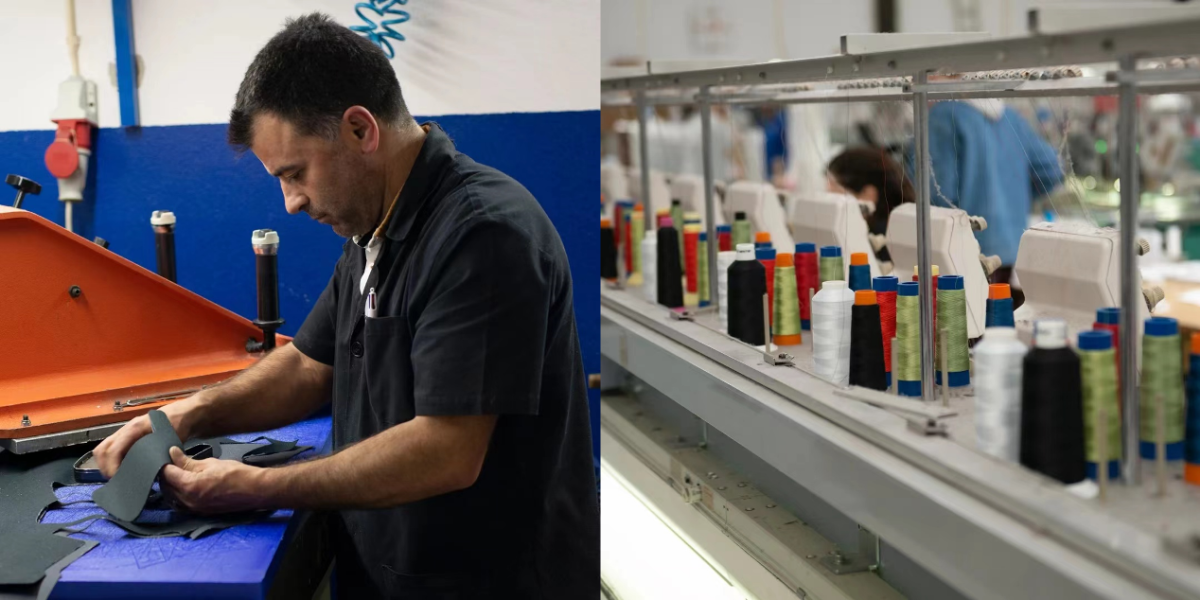 Axel Arigato's facility in Portugal
Axel Arigato initially started with men's shoes, launched women's shoes in 2015, and released its first ready-to-wear collection in 2017. According to the official website, shoes are priced between US$250-425, RTW collection is between US$85-700, and accessories are priced between US$25-600.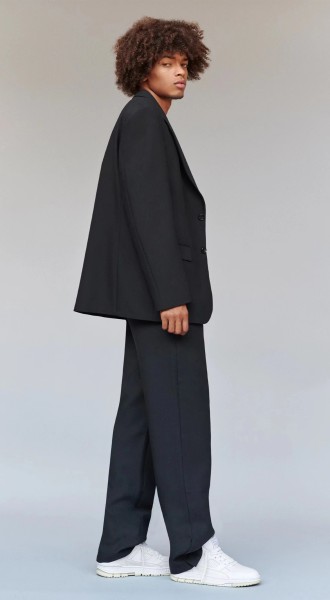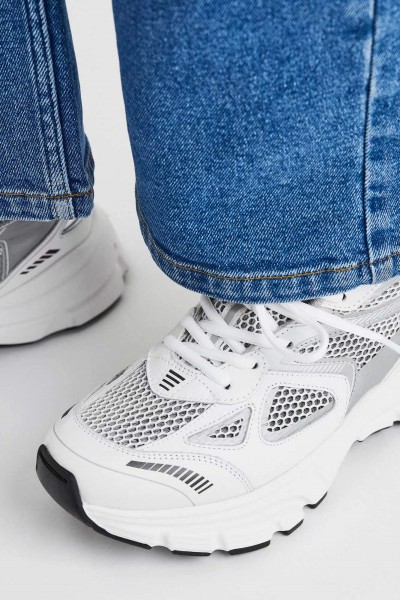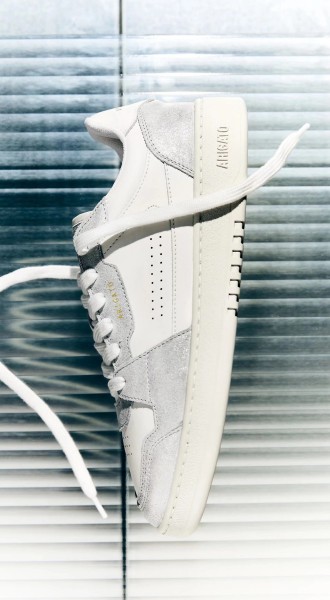 In addition, Axel Arigato interacts closely with consumers through social media. The DTC model not only allows the brand to quickly obtain consumer feedback and respond to market demand in a timely manner, but also achieves good management of inventory and operations.
Axel Arigato currently has 1.1 million fans on Instagram. Under almost every post, you can see the brand's replies and answers to consumers' questions. For example, if consumers inquire about product materials and report missing sizes, the brand will respond in real time.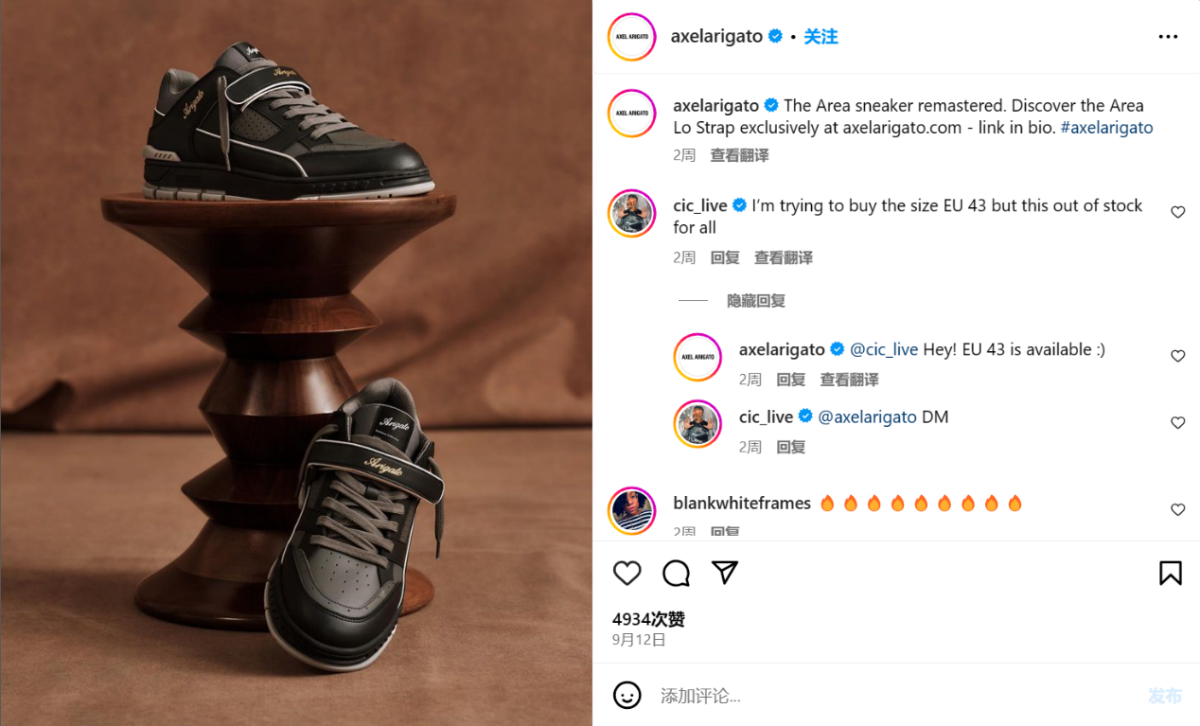 Luxe.Co: Why did you initially decide to start Axel Arigato together?
Max Svardh: We were friends from the beginning. At that time, we could not understand from the brands on the market how they carried out all activities such as communication, production, and product launch. So we created our own brand – giving it all the special qualities that were missing in the market, whether it was a unique product or social media communication.
Of course, we have a huge passion for sneakers, starting with footwear, because for us, everything "begins with your feet."
Luxe.CO: Please use one word to describe Axel Arigato.
Albin Johansson & Max Svardh: Change.
Max Svardh:"Reflexive" To me, we are like "taking the pulse" of the market and grasping the changes in the market in real time, innovate in real time, pay close attention to what is happening in the market, or what is happening in different parts of the world, and ultimately allows me to move quickly and agilely.
Luxe.Co: What is the Drop of the Week model?
Max Svardh: As far as design is concerned, we don't "design", we do have a complete collection that we call "Autumn/Winter 2024", but all our designs are based on the thinking of "we believe in the strength in our products" then do it like drop mentality.
Luxe.Co: Why does the brand adopt the Drop of the Week model? What is special about this form and what are the challenges that come with it?
Albin Johansson: The fashion industry is very traditional and disorder. It still focuses on two series every year. Before this, the brand had no dynamics, no content was produced, and there was no opportunity to communicate with customers or fans.
That's why we came up with the concept of Drop of the Week, to give the community and customers some new products while also reflecting our timely changes and innovations.
We produce content, we host online or offline events, and of course the downside is that it requires extra work and a whole set of operations around that, while also taking care of production. The traditional fashion industry is sometimes very busy and sometimes can take a break, but we always keep running at high speed.
Luxe.Co: Is there any conflict between consumer feedback and what you want to do?
Max Svardh: We believe from the beginning to the end that everything we do is for the consumer, not the company or the brand. Ultimately, we are all "employed" by consumers. Honestly, they dictate what we're doing. I think there needs to be a balance between "listening to opinions" and "standing up for yourself."
Luxe.Co: We know that Axel Arigato is planning brand's 10-year anniversary collection 'From Within' to celebrate this special milestone moment. Looking back to 10 years, could you share more details about this collection and what's the biggest difference for Axel Arigato as a brand?
Max Svardh:We have no archive means we have been able to break the model and define our own aesthetic. Now we can begin to look back and be self-referential, hence collection name.
At the same time, Riffs on our meme culture, sculptures from Jon Buck that are in our stores, unique vision of streetwear luxury – draws on 10 years of our visual language together.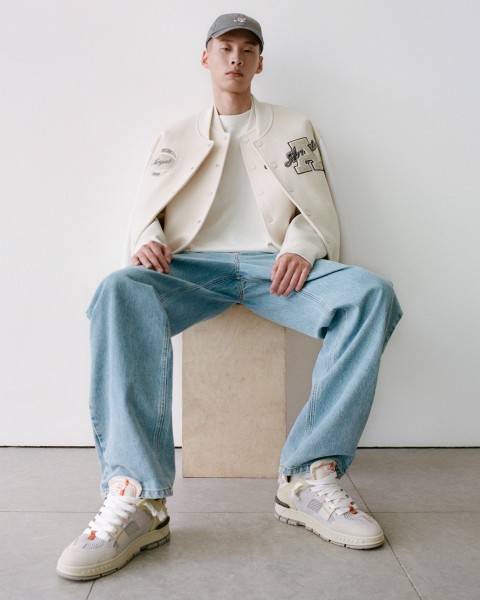 Community
108Activities in 2022
Axel Arigato's website reads:"We are building a positive cultural platform through the power of community, inclusivity and memorable experiences."
Community is one of the keys to the success of Axel Arigato. According to the "2022 Sustainability Report" released by the brand, Axel Arigato organized 108 activities in the past year, including talks, workshops, music events, pop-ups etc. Rather than simply being a fashion brand, Axel Arigato provides consumers with a platform for socialization and communication, and also consolidates and improves the loyalty of fans.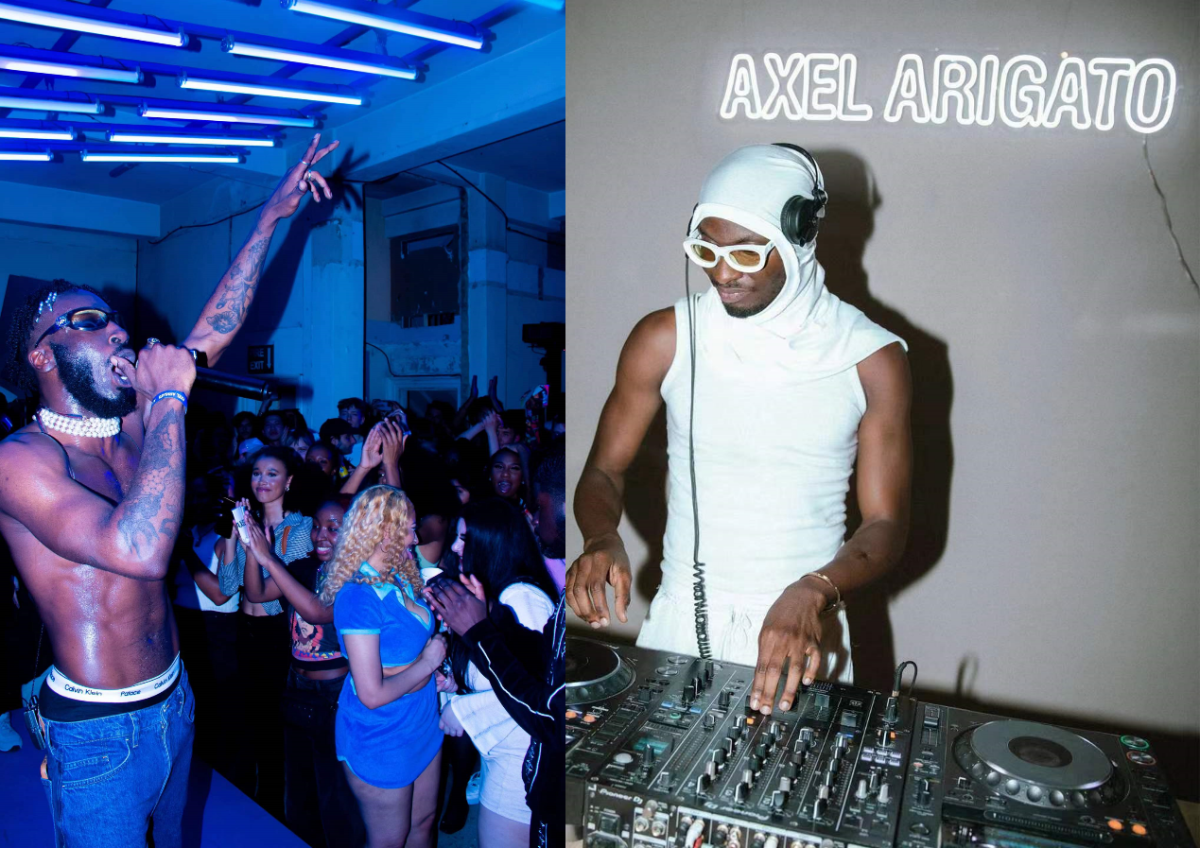 In 2022, Axel Arigato also launched the "Axel Arigato Talks Podcast" project online, inviting people in music, art, climate and other fields to share their stories.
Axel Arigato's offline stores are also different from traditional fashion brand stores. The stores are not filled with products. The empty, simple and modern design highlights the identity of the "Scandivinia minimalist brand" and the store is more like a art exhibition space is also the main place for brands to communicate with fans.
In 2016, Axel Arigato opened its first global flagship store in London. Currently, it has opened 18 offline stores in 10 cities in Europe, including Stockholm, Paris, London, Berlin, and Dubai in the Middle East. Among all, Axel Arigato new opened 8 stores in 2022. Online, brand cooperate with well-known retailers such as Selfridges, Harrods, SSENSE, and END for sales. In China, Tmall is the main online sales channel.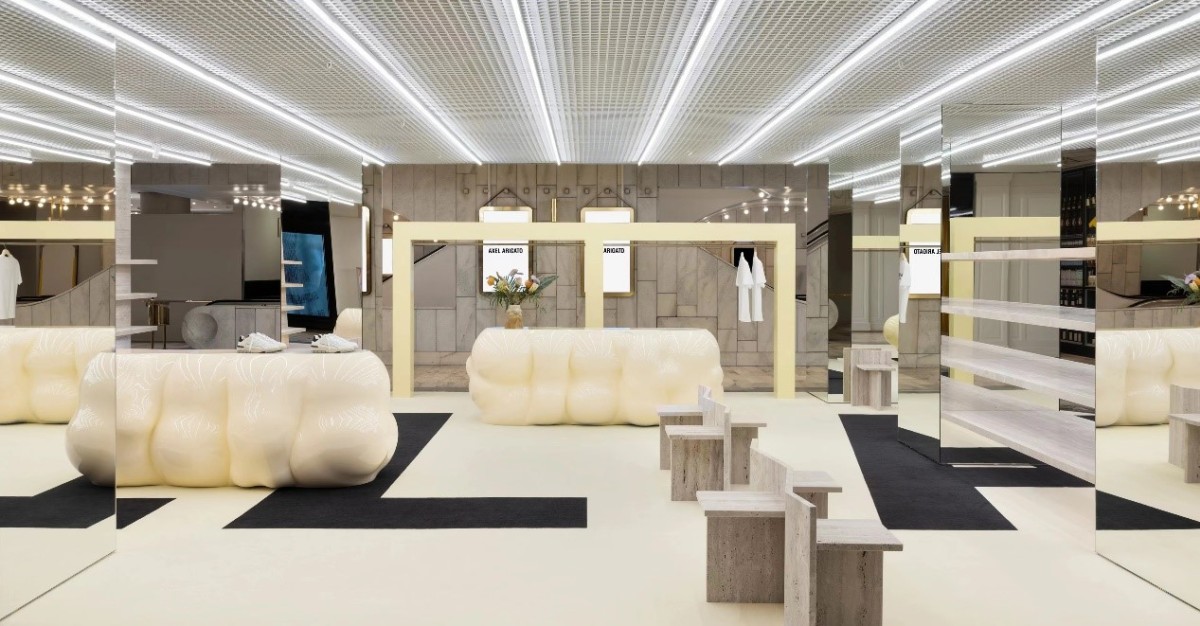 From 2016 to 2019, the brand's sales nearly tripled (2018 sales were nearly $9 million).
Luxe.Co: Will brands choose to participate in fashion week?
Max Svardh: Fashion week is not the only way. Our successful thinking is to appear in places that can really attract customers and attract attention. I don't think we are the kind of brand that shows up at fashion week, we should do what we are better at and stay true to ourselves.
Albin Johansson: I think fashion weeks are a feat for the fashion industry, which in their own way carve out a space of their own in society and create a buzz.
But look what happened at last year's Fashion Week? Everything is about attention and eyeballs. I think those are no longer the original intention of fashion weeks. The previous fashion weeks were more authentic, focusing on products and the ideas and inspiration behind them.
Max Svardh: (It's) more like theater, not bad, it's fun, and I like it too. Before the emergence of DTC brands, fashion week was the only way, but participating in fashion week was expensive.
It's new and interesting to see so many different paths [now], to see so many successful brands, even more successful than ours, that have never been to Paris or other fashion weeks, it almost democratizes fashion. It is a good thing.
Luxe.Co: What is the reason for the rapid growth of the brand?
Albin Johansson: The main reason is that we remain consistent – we never stop changing, we never stop innovating, and we continue to surprise our customers. Customers are always chasing new things and hope that we can present more, whether it is products, experiences, activities or content.
Max Svardh: Brands that can maintain innovation are the ones that can survive for 10,20, or 50 years. We are very good at innovation and change.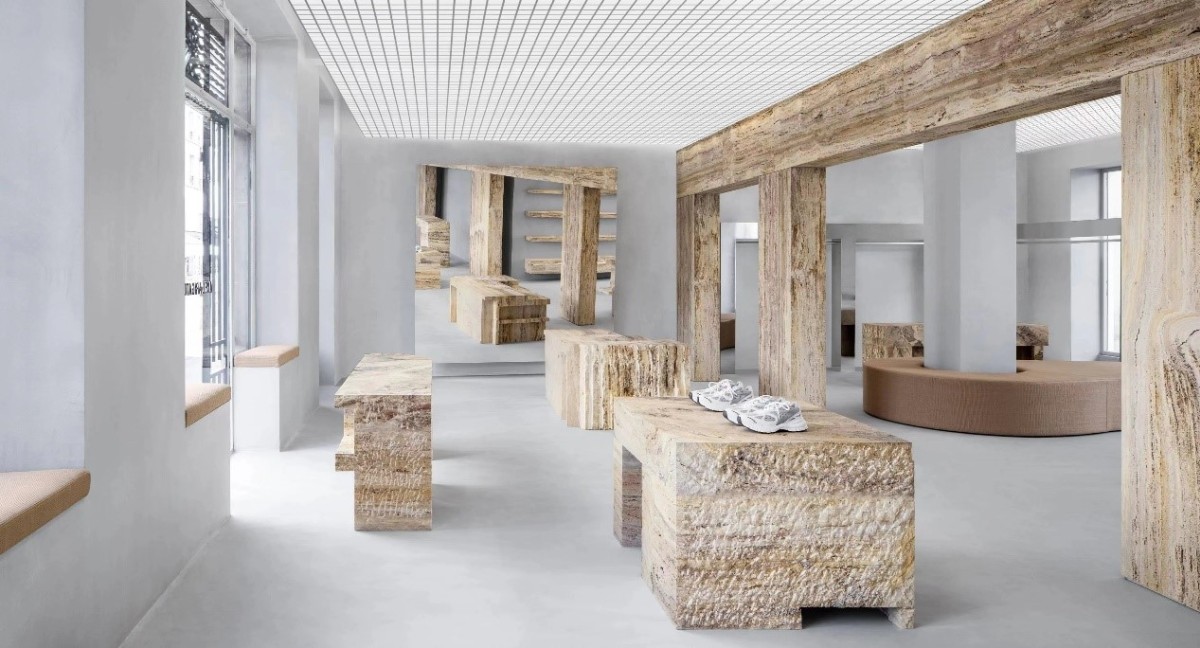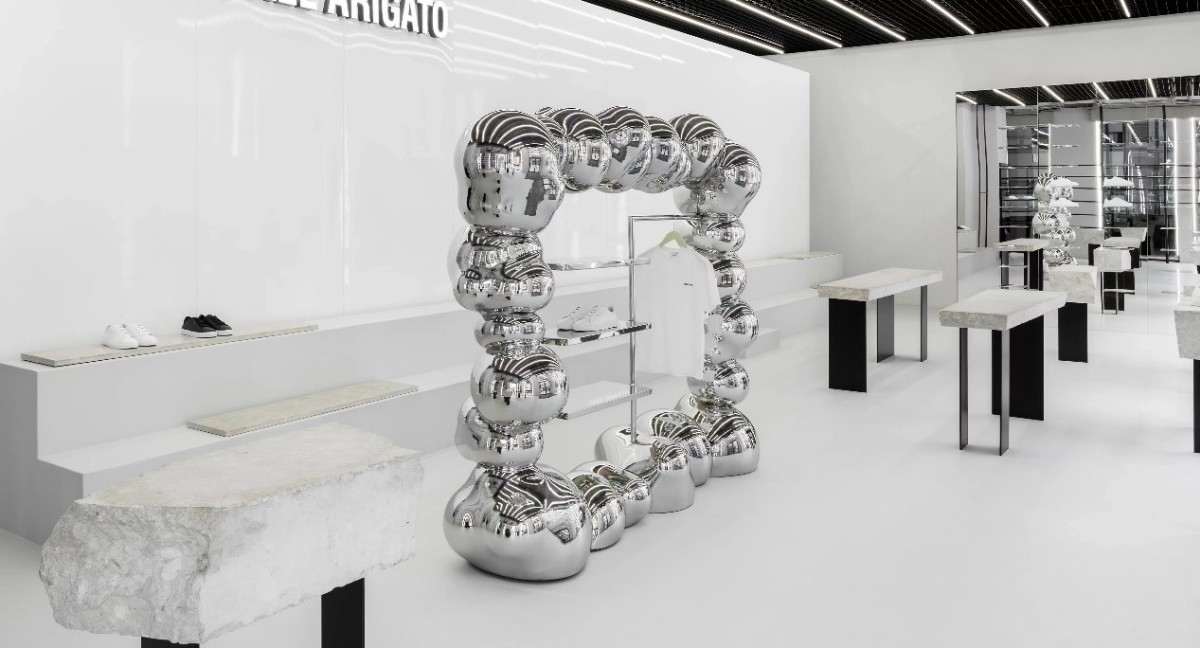 China Market
"Open to funding, but need to find suitable opportunity"
Entering the Chinese market, Axel Arigato first started online and opened a Tmall store in 2022. Afterwards, social platforms such as Weibo, WeChat public accounts, and Red were successively opened.
In May 2023, Axel Arigato released the storytelling editorial campaign "From Shanghai With Love" to pay tribute to Shanghai's inclusive and diverse neighborhood culture. This is the first time that the brand's global community project has been extended to China.
On September 15th, Axel Arigato's music pop-up event landed in Shanghai, China for the first time, presenting a series of unique music performances, gathering the power of the local community, and also heralding brand's future sustainable plans in the Chinese market.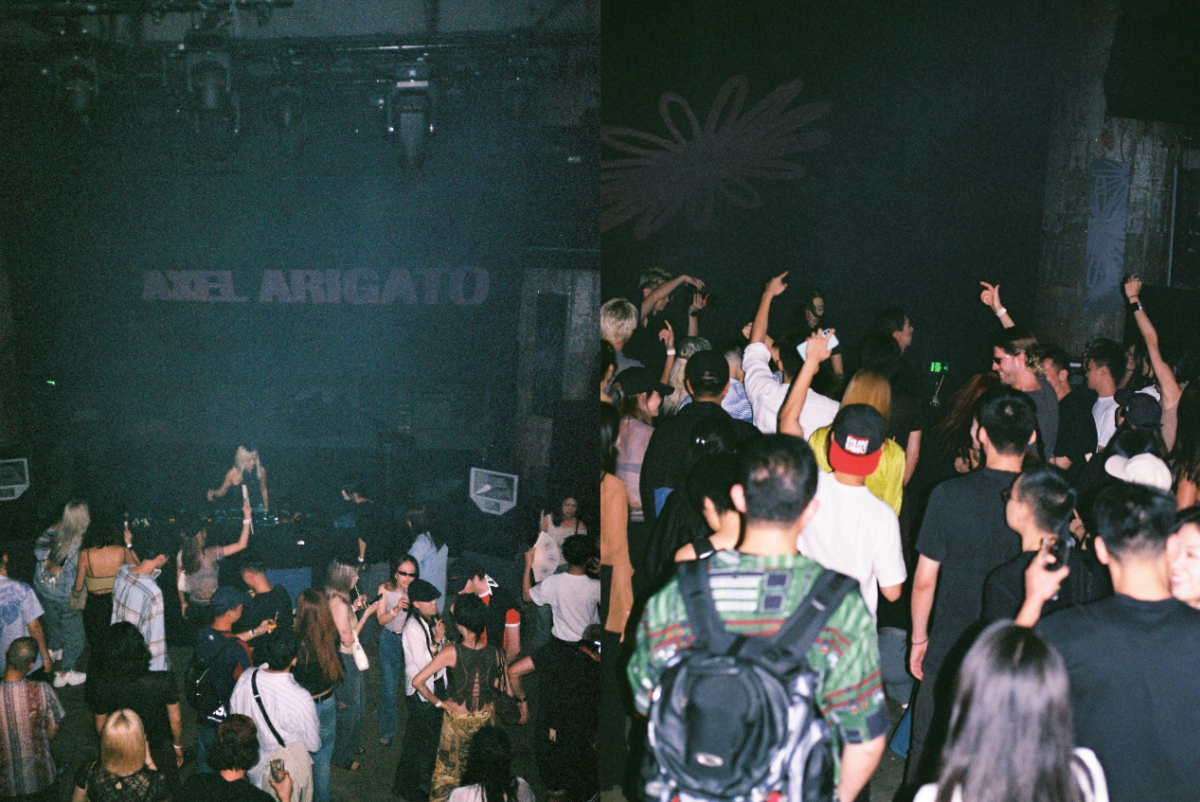 Luxe.Co: As a niche brand, what is your development strategy after entering the Chinese market?
Max Svardh: Our goal is to adapt to the Chinese market. Just like when we enter other new markets, we need to actively localize, whether it is building a community or products, and find a way that suits us.
Albin Johansson:There are different steps to an expansion plan.
The first stage is to establish connection with the Chinese market, understand the Chinese market, start to build a community, showcase our brand and diversity, and then lay out channels.
Offline channels are very important. We have opened a store on Tmall, which is a channel that can reach the entire China. There will be other important platforms in the subsequent expansion stage.
We also like offline retail. Offline channels are very important, but China is not a cheap market and the competition is very fierce, so it is not correct to establish offline channels as soon as we enter the Chinese market. We need to do the right thing at the right time. I think Shanghai is the right choice. Next, I will consider Chengdu, Beijing, Guangzhou and other cities and the order of entry.
Luxe.co: Tmall is the Axel Arigato's key sales channel in China market and your first step. So far your Tmall store nearly secured full score and amazing positive feedback from Tmall consumers which is rare for niche global brands. What's your strategy in Tmall business wise and communicating with this platform?
Albin Johansson:We fully understand the brand positioning in the market which helped us map out correct product promotion strategy. At the same time, we timely onitor store performance & other competitor brands to improve content and mechanism. Last but not least, used online feedback to stay connected to customer, Tmall allows us opportunity to do this with Chinese consumer
Luxe.Co: What is the biggest difficulty you encounter in the Chinese market?
Albin Johansson: You need to know what role you play in the market and who your customers are. When entering the Chinese market, we need to start from zero and not rely on what we have achieved in Europe and the United States.
Luxe.CO: What are the future development plans of Axel Arigato?
Max Svardh: Conquering new markets and opening more stores is one of the reasons why we are here.
Luxe.CO: Is there any financing plan?
Albin Johansson: If there are investors who can help us become a more well-known brand in China and other parts of Asia, we will definitely be open to it. We also talked to potential Chinese investors, but everything requires the right timing and meeting the right people.
Luxe.Co: Please give some advice to young people who want to create their own brands.
Albin Johansson: Do it!
Max Svardh: At the end of the day, anyone can be successful at anything. You don't need to be the smartest person. Success requires passion, hard work and strength, and how much are you willing to do to realize your idea.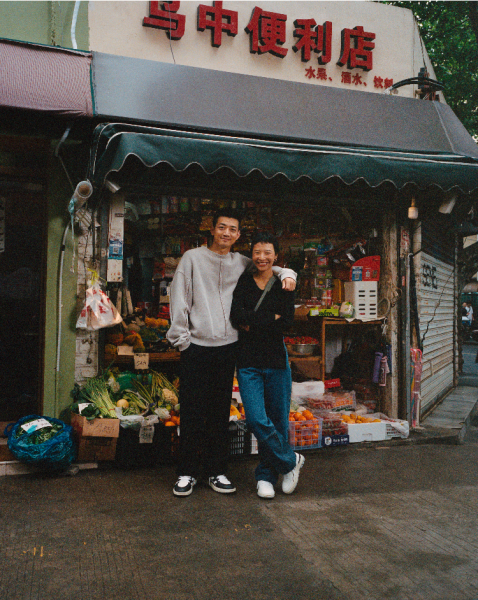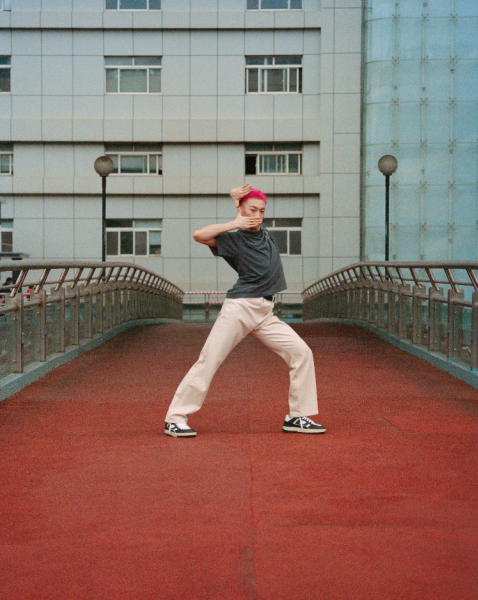 Sustainability
"Be transparent for everything, good and bad."
Axel Arigato adheres to the concept of sustainable fashion development and released the brand's first sustainable development report in 2021. In the "2022 Sustainability Report", Axel Arigato disclosed all the brand's sustainability initiatives in the past year:
• The pockets on all clothing are made of recycled low-density polyethylene. This action alone has reduced the use of 5 tons of virgin plastic in 6 months;
• About 23% of suppliers get more than half of their energy from renewable sources;
• Partnered with Vamp SneakerCleaners to host 46 sneaker cleaning events in 5 cities;
• Launch of PETA-approved vegan sneakers;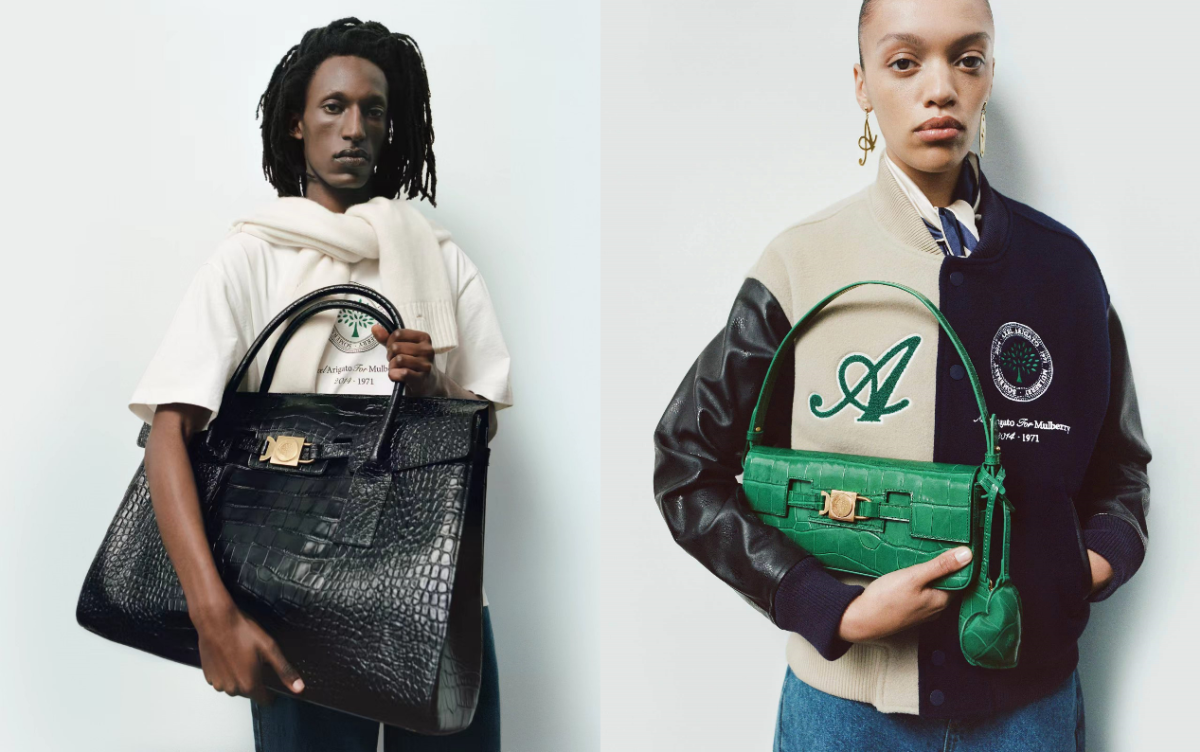 In addition, most of Axel Arigato's products are produced in Portugal, and the brand has a local traceability team of five employees to connect more closely with the supply chain and track carbon emission data.
In April this year, Axel Arigato teamed up with the British luxury brand Mulberry to launch a capsule series, including ready-to-wear, handbags, shoes and accessories, including 35 items. This series also highlights the sustainable development concept of Axel Arigato and Mulberry. All handbags are produced in Mulberry's carbon-neutral factory in Somerset, UK, using environmentally certified leather; all shoes are handmade in Portugal, using Materials include eco-friendly leather and polyester produced from recycled PET bottles. Additionally, the cotton used in the collection is Global Organic Textile (GOT) certified.
Luxe.CO: What does sustainable fashion mean to you?
Max Svardh: It all starts with transparency. Sustainability to me is about being transparent for everything you do, good or bad; the second point is that We conduct life cycle assessments on the majority of our products, providing us with granular data on the environmental impact of our designs. We can then use this to help inform decision making when it comes to materials or design. The third step is how to improve sustainability. The work in sustainability never ends.
Luxe.Co: What are the difficulties in becoming a sustainable brand?
Albin Johansson: Basically all the impacts are related to the product, and the product starts at the cultivation stage. There are many steps between the actual planting and the factory. Therefore, obtaining relevant data is a huge challenge for everyone in the industry.
Second, you can make changes with or without data. This requires choice and decision-making. Price matters because innovation costs money. Real change is achieved through innovation, which is the gateway to the top of the pyramid.
Cotton from alternative materials or new growing methods costs more than traditional raw materials, but the production methods of the latter are not as sustainable. If you add more expensive materials (which cost more), you probably won't be able to create a sustainable business, because a sustainable business also needs to make money. This is a difficult problem to get around. That's why I think it's important for the big players in the industry to take the first step and make big changes, because ultimately it will be easier for new brands to be sustainable.
Max Svardh: But I don't think there is any standard answer to sustainability. It has many different levels and different issues. It's a big topic. For example, paper products are more sustainable as a substitute for leather, but in fact, you throw it into the bin after two years of use, while leather products can have a service life of 10 or 15 years and can be recycled after use.
| Image Credit: Provided by the Brand
| Editor: Zhu Ruoyu