On June 8th, the H&M Foundation, headquartered in Stockholm, Sweden, announced the ten winners of the 2023 "Global Change Award" (GCA).
In October, Luxeplace.com was invited to participate in the "GCA Impact Accelerator" program organized by the H&M Foundation in Hong Kong for these sustainable research pioneers from around the world.
Since its inception in 2015, the H&M Foundation has been selecting and supporting five of the most influential innovations aimed at bringing a positive fashion future to the planet through the "Global Change Award." This year, the H&M Foundation has doubled both the prize money and the number of winners, meaning that ten winners will share the foundation's generous 2 million euros in funding.
The areas covered by this year's winners include recyclable and biodegradable polyurethane, food waste polyester, circular dyeing, natural bio-based dyes, ultra-high-performance textiles, seaweed materials, AI textile sorting, corn husk and sugarcane fabrics, zero waste pattern systems, and polyester textile recycling, addressing key challenges in materials, closed-loop recycling, and carbon emissions.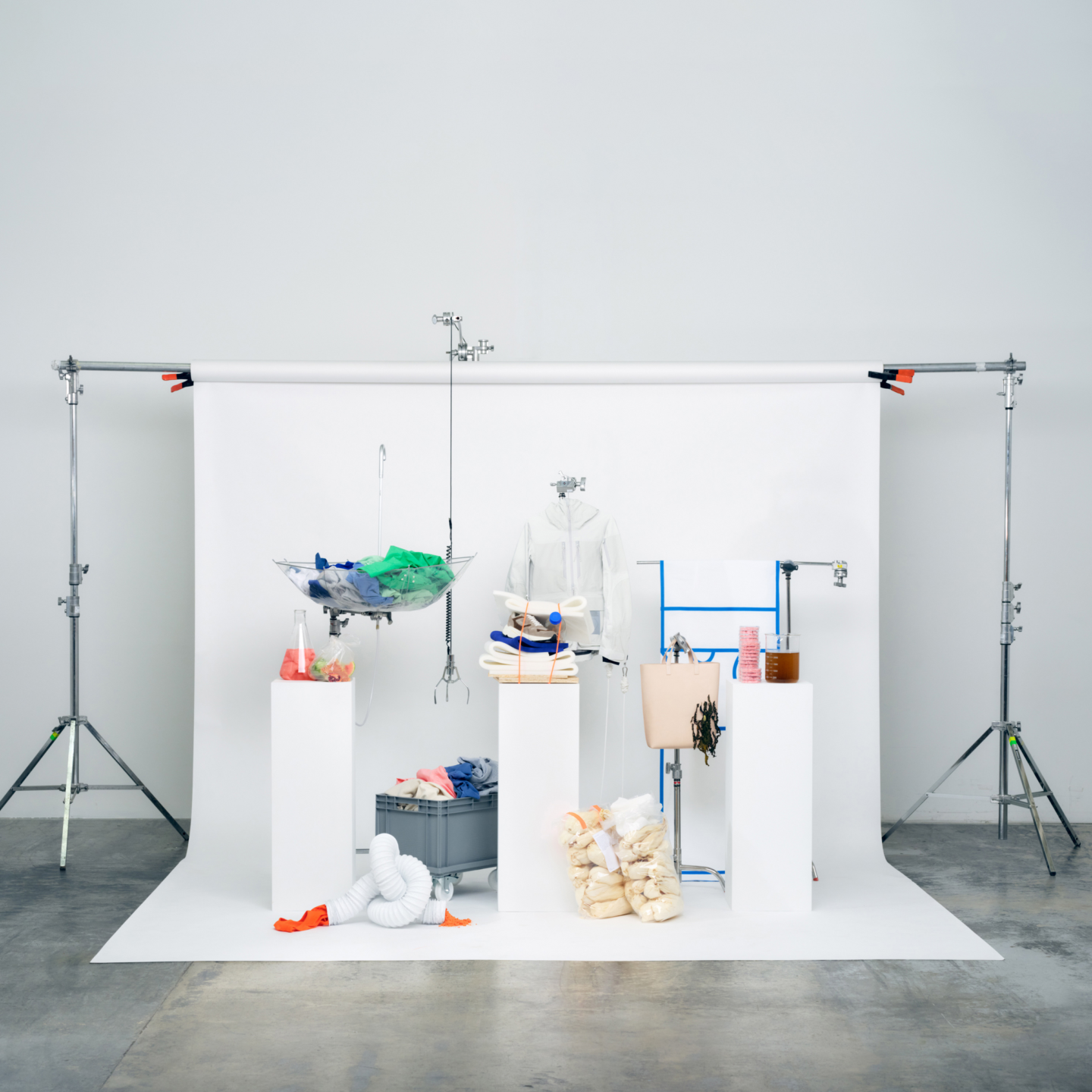 Innovation Takes Root Where the Pain Points Lie
"The foam on shoes, coatings on jackets, and invisible seams on sportswear all contain polyurethane. This is an elastic petrochemical product that contributes to microplastic pollution."
Apart from the fashion industry, Roderick Thackray, Co-founder and COO of the UK-based bio-materials company Algreen, cited two typical applications of polyurethane: one in automobiles, where foam adhesives are used on the inner panels, ceilings, and doors of car seats, requiring wear resistance and corrosion resistance to achieve a 30-year vehicle lifespan. The other is in cosmetics, where a film-forming agent made from microplastics is found in creams, similar to uniforms, to evenly retain the nutritional components of the cream on the skin. This type of microplastic is a major source of ocean microplastic pollution.
Algreen uses agricultural and food waste as its main materials to produce bio-based alternatives for adhesives, foam, and coatings, reducing plastic pollution. This material has the performance of synthetic fibers while being biodegradable like natural fibers.
Not only Algreen, but many research pioneers at this year's GCA are focusing on tackling sustainability challenges related to materials. ALT TEX from Canada offers a solution that can transform kitchen waste into wearable materials in just three steps, while Nanoloom, a British materials company, creates biodegradable high-performance fibers made from graphene, which is 200 times stronger than steel. PhycoLabs, a Brazilian marine technology project, locally sources seaweed and converts it into renewable and biodegradable new fiber materials. Rethread Africa, born in Kenya, also provides a solution to regenerate agricultural waste into bio-based synthetic materials.
Dyeing is a crucial step in the textile supply chain and one of the largest environmental impacts. Conventional chemical dyeing is a major cause of freshwater pollution, and the high-temperature dyeing process consumes a significant amount of energy.
Indian biotechnology company KBCols Sciences has found the "Magic of Microorganisms" to address dyeing issues: cultivating live microorganisms from agricultural waste to extract non-toxic and biodegradable dyes (see the figure below) to replace synthetic dyes. The washing process can save 60% of water, batch dyeing time is halved, and the temperature is lower than that of synthetic dyeing—polyester dyeing temperature is reduced from 130°C to 80°C, and cotton only requires 60°C, greatly reducing energy consumption.
Compared to traditional plant dyeing, these dyes from live microorganisms can be used directly on modern dyeing equipment, with greater stability and no additional cost.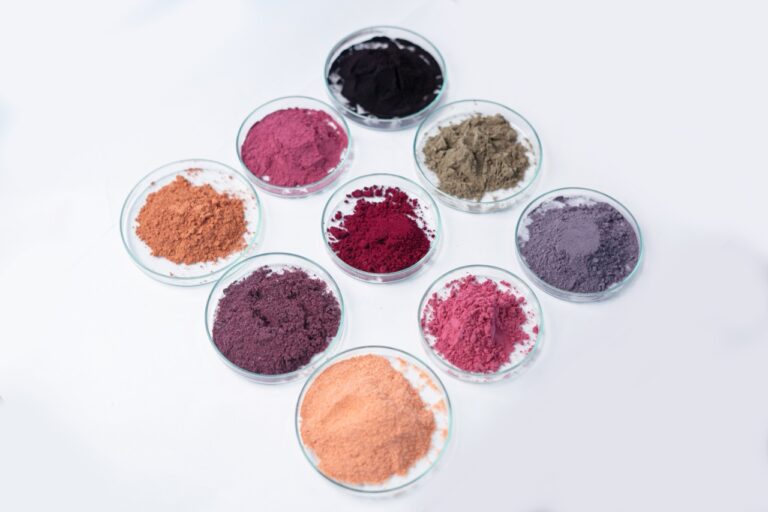 What about existing dyes in discarded clothing? UK-based recycling innovation company DyeRecycle tackles the dyeing problem from another angle, using green chemical technology to extract seemingly unrecoverable colors from discarded fabrics and reuse them for dyeing new fabrics. According to a third-party Life Cycle Assessment (LCA), this dyeing technology reduces greenhouse gas emissions by 85%, energy consumption by 80%, water usage by 60%, and overall dyeing costs by 50% compared to traditional polyester dyeing.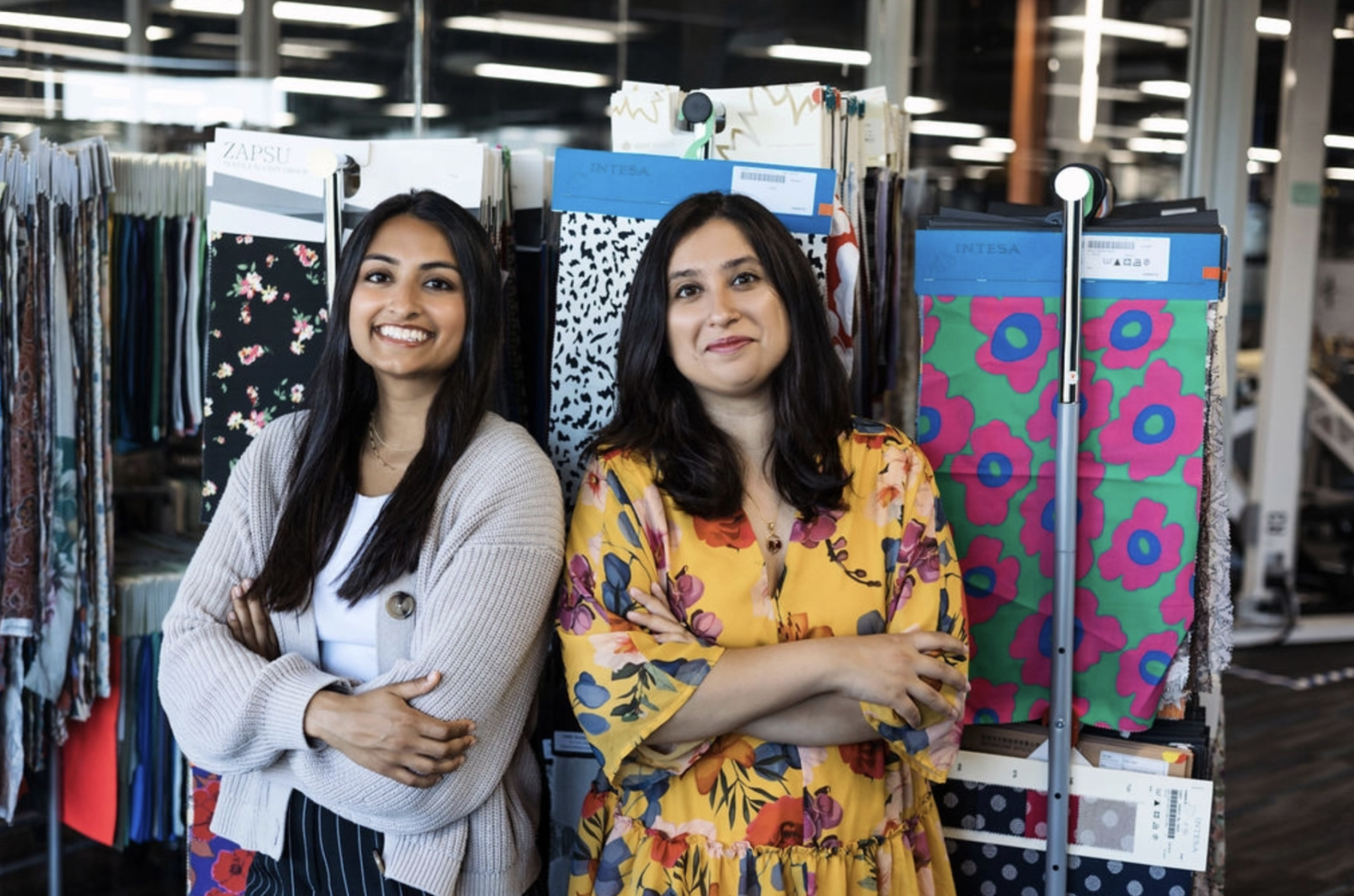 Recyclability is the first major obstacle in sustainable fashion. Since recyclers cannot process unsorted textile waste, less than 1% of waste is recycled into new clothing. Young scientists Tushita Gupta (left in the picture above) and Sarika Bajaj (right in the picture above) decided to apply artificial intelligence and spectroscopy to the fashion industry to improve the efficiency and accuracy of textile sorting. Their Refiberd sorting technology can help recycle up to 70% of textile waste with an accuracy rate of 95% for 15 types of fabrics.
In contrast to traditional mechanical and chemical recycling methods, the US recycling technology company Tereform has innovatively used an oxidation process to enable complete circular recycling of polyester-based textiles.
In the production stage, textile waste is left behind every time a piece of clothing is made. The US technology company SXD intervenes directly at this stage, designing an artificial intelligence platform that generates efficient designs based on brand or manufacturer design concepts and fabric information, fully utilizing every millimeter of fabric. Practical tests have shown that after using SXD's design system, fabric consumption is reduced by 46%.
"The spider in the web"
In the laboratories of the Hong Kong Research Institute of Textiles and Apparel (HKRITA), Tushita Gupta and Sarika Bajaj witnessed an intelligent clothing classification and recycling system: using robotic arms to grab or electrostatically adhere to fabrics and quickly classify clothing types, textile structures, materials, and colors through artificial intelligence and image analysis.
This system aligned perfectly with their ideas, and they immediately established contact to explore the technical synergies.
As the founder of GCA, the H&M Foundation welcomes such sparks of collaboration. In the year-long "GCA Impact Accelerator" program for the winning projects, the foundation collaborated with institutions such as the Royal Institute of Technology (KTH) in Sweden, HKRITA, Accenture, and The Mills Fabrica to conduct industry exchanges and provide entrepreneurship training in several cities, including Stockholm, Hong Kong, and New York. The Hong Kong leg of the program focused on four main themes: teams, technology research and scaling, partnerships, and business models. The foundation hopes that these acceleration programs will help the winning projects refine and enhance their products, ultimately preparing them for their journey to scale. The New York segment focused more on retail and investment.
"(…) for us, as like a spider in the web connecting that. We put our winners and the startups in front of the entire industry. We want to have them, recommend them to a lot of different brands. But also if they need contact with suppliers, we try to recommend them to different suppliers and help them get in contact with the right people for them," described Christiane Dolva, Strategic Lead at the H&M Foundation (pictured below), in explaining her role.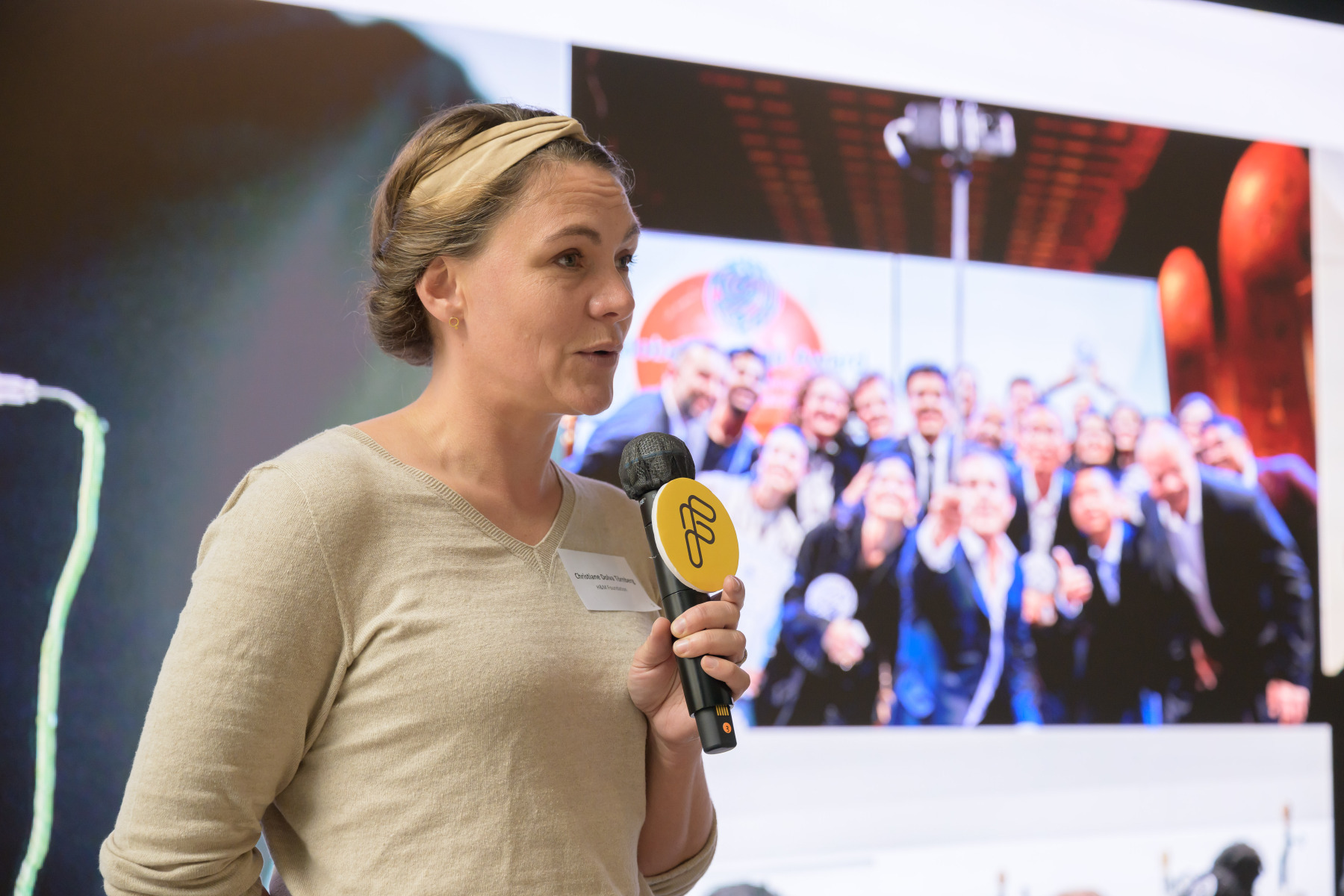 Two days before the start of the one-week GCA Innovation Incubator program in Hong Kong, the H&M Foundation took the winning entrepreneurs to Dongguan, Guangdong, to visit H&M Group's important supply chain partners. Beatrice Fernqvist, the project manager responsible for the entire GCA process, said that Chinese factories are actively driving their own sustainability agendas, combining customer demand for materials with digitalization in a very effective way, leaving a deep impression on everyone.
"I think also understanding the whole system. So you can be an expert on one thing or an expert on another thing, and maybe you solve one problem. But often that problem has a number of other problems around it. So to be able to see the system, understand the system, and then think that this solution can fit here," Christiane Dolva said. "what we have done is that throughout the year we collect like, what is the pain point? What is the number one problem? What's the hardest thing you don't have a solution to? And then you do the same because you also meet so many, and then we can discuss together. But in the end, it's also very much about setting the ambition, like we want solutions to be shared with the industry to drive it in a planet possibly direction, and then leaving it up to the experts to find those solutions."
Therefore, GCA's original intent is to find innovations that can bring significant changes to the entire industry, and the winners are free to collaborate with anyone they want. Both H&M Group and the non-profit H&M Foundation do not have any equity or intellectual property rights to these innovations. (Note: In October 2013, the Persson family, the founders of Swedish fashion giant H&M Group, privately donated 500 million Swedish kronor to establish the H&M Foundation. The foundation is a separate legal entity from H&M Group with its own board, team, and strategy.)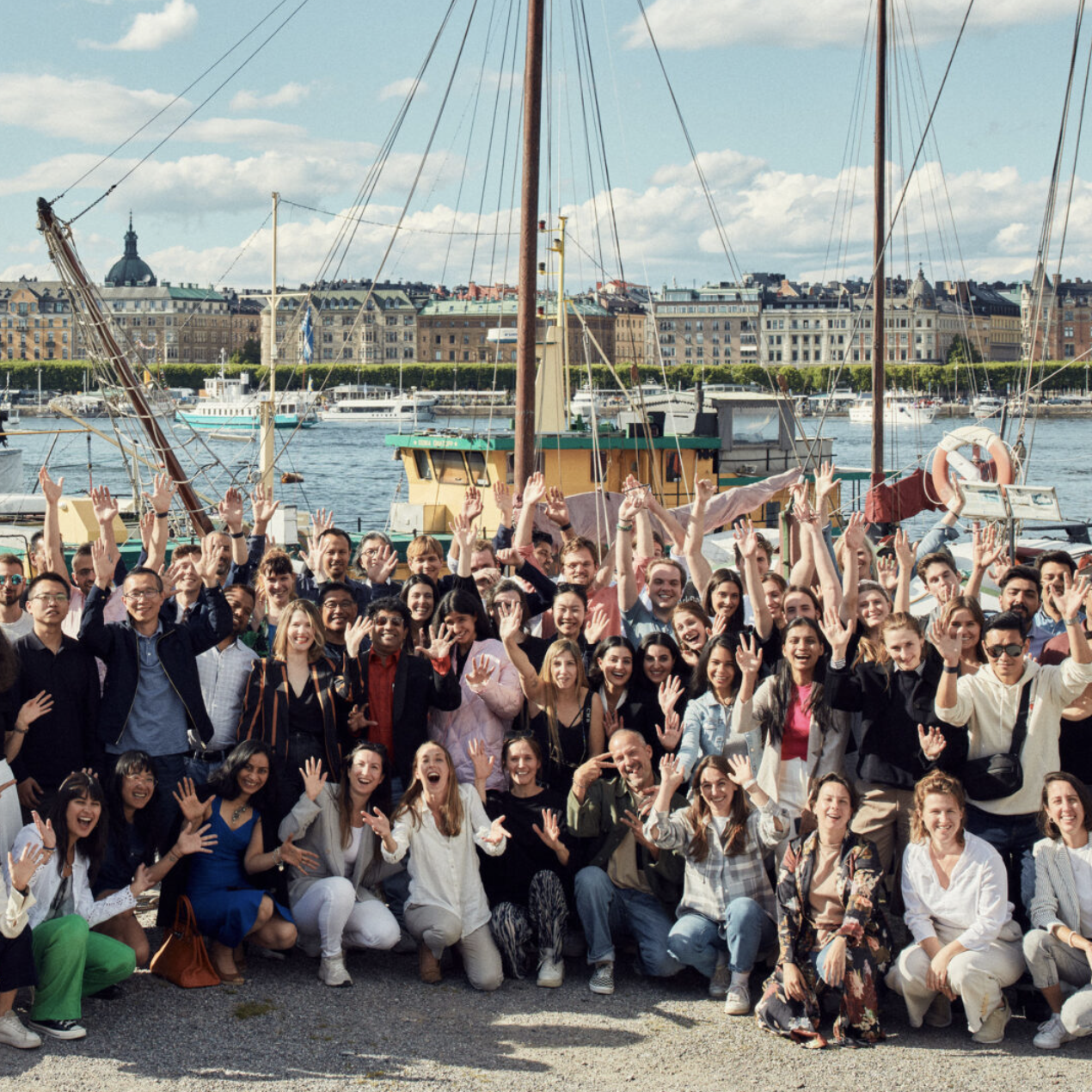 Every year, GCA receives thousands of applications, with the H&M Foundation team initially screening about 200, and then introducing experts and partners to jointly select the top 20 from this point. Since its launch in 2015, GCA has produced 46 winners.
"GCA and it's a system that's been in place for a long time. It's with solid partners. We see that the results are like good. We provide good support. Then we were like then the easy thing to do is to just double, so the application, the number of applications are more or less stable each year. But we often see that before when we pick five, we're like number 6 7 8 are also very good, right? The potential in everyone applying was so big that we felt that we could support more also because there is more potential in the application pool," Dolva said, explaining the reasons for doubling the capacity of this year's GCA. The simpler answer is, "I think the simple answer is that because we can, because we see that the industry needs solutions and change needs to happen, and it also needs to happen fast."

"Innovation Today, Realities Tomorrow"
In the introduction manual of the winning projects, the H&M Foundation precisely outlines the market stage of each sustainable project. For example, the DyeRecycle plan aims to deliver the first pilot project with supply chain partners within a year, NANOLOOM is preparing to launch its first product, and Refiberd has already conducted paid pilots with three customers.
Additionally, Algreen's third patent is about to be filed, and this technology is undergoing trials within the H&M Group, using bio-based polyurethane sequins in clothing production. Furthermore, they are in discussions with a large European cosmetics group and a furniture manufacturer. The latter uses approximately 130,000 tons of foam annually, which requires around 300,000 tons of oil to produce. Bio-based polyurethane can help remove a substantial amount of oil from their supply chain.
Moving from the lab, KBCols Sciences has gone a step further on the path to the market. Dr. Arjun Bajwa, co-founder of the company, revealed that 12 textile manufacturers from India, Sri Lanka, Japan, the United States, and Europe have signed real orders to purchase cost-effective, high-performance active microbial dyestuffs and technical services. A trial for dyeing organic cashmere with an Italian luxury brand supplier and Italian textile group Albini has been initiated. During their visit to the Dongguan industrial chain, they also explored the possibility of collaboration with H&M's Chinese manufacturers.
Arjun Bajwa introduced three commercialization models: First, the product, where manufacturers directly purchase dyestuffs from active microbes; second, services, providing dyestuffs to manufacturers and offering methods to create differentiation using these dyestuffs; and third, custom R&D, where brands specify color requirements for tailored solutions.
Edwin Keh, CEO of HKRITA and member of the GCA judging panel, pointed out succinctly that there are two prerequisites for sustainable technology to be accepted by the market: performance cannot be worse, and prices cannot be higher. He described the zone between laboratory ideas and industrial applications as the "Valley of Death." Of the nearly 300 sustainable technology projects conducted at HKRITA, about 20-30 have entered industrial applications, with a conversion rate of around 10%, and an average conversion time of 18-24 months.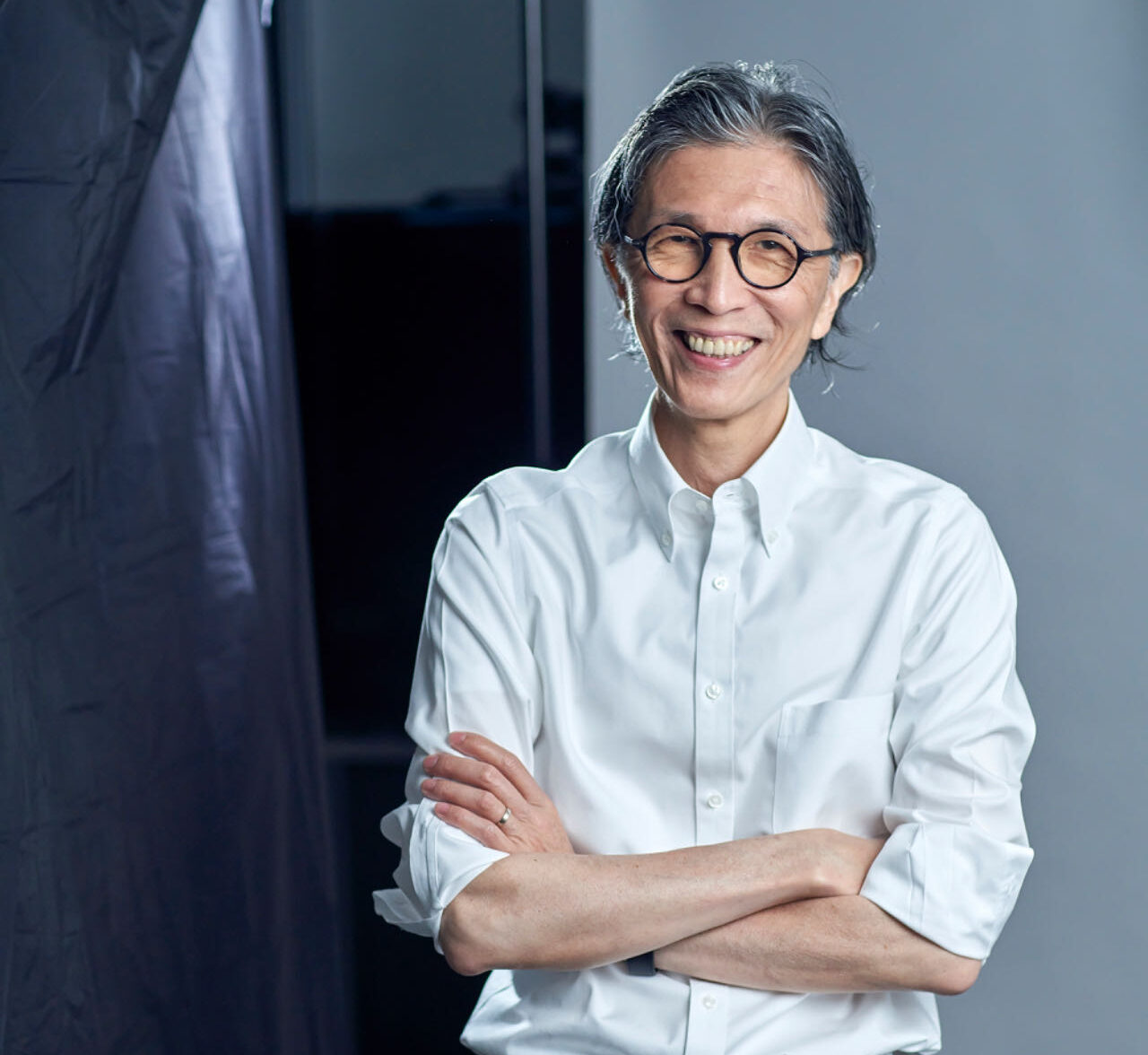 Christiane Dolva explained the four dimensions of GCA selection to Luxeplace.com: novelty of the idea, impact, scalability (possibility of scaling up), and the team. Regarding the difference between impact and scalability in the selection criteria, she gave an example. A solution for a specific material could reduce the impact of a specific process by 90%, but this strong impact exists in a very small part of the entire fashion industry, making it difficult to grow and expand.
"So how we look at it, but it's not easy. And also it's hard to make it super scientific," she further noted. For GCA, the focus is on supporting ideas that are truly in the early stages. "It's also about bringing in a lot of views, looking at the application, trying to understand. But the whole point with GCA is to support really early stage ideas. So sometimes we don't know, and we just make a bet. And that's the good thing about being a foundation that we can take risk. We have a board that says, try if it fails, it's okay."
Over the past eight years, the H&M Foundation has observed a trend among early-stage projects that have won GCA: some that have already scaled and are genuinely being used by the industry are typically digital solutions. For example, the blockchain traceability technology of Textile Genesis is now applied throughout H&M's supply chain. ECO's digital ID product can be extended to many industry brands, creating a platform and circular system for trading surplus fabrics or fabrics still in the supply chain, participating in multiple large projects in regional markets.
"Innovation Today, Realities Tomorrow," the H&M Foundation writes at the beginning of GCA. Dolva says, "I think new materials has been a very interesting space where a lot of innovation is happening. It's almost like when I started sustainability, the sustainability person was the boring person. The one that came in and said, no, we need to use less of this and we cannot do that.
Then now I feel that sustainability is one of the driving forces for innovation. All of a sudden it's not the boring people anymore. It's the ones that have important innovation, driver, ideas. So that's, I think a big shift. So I came in 10 years ago, I was the party pooper. Now I'm like sustainability is welcome to the party."
|Image Credit: H&M Foundation, KBCols Sciences Official Website, Refiberd Official Website
|Editor: LeZhi