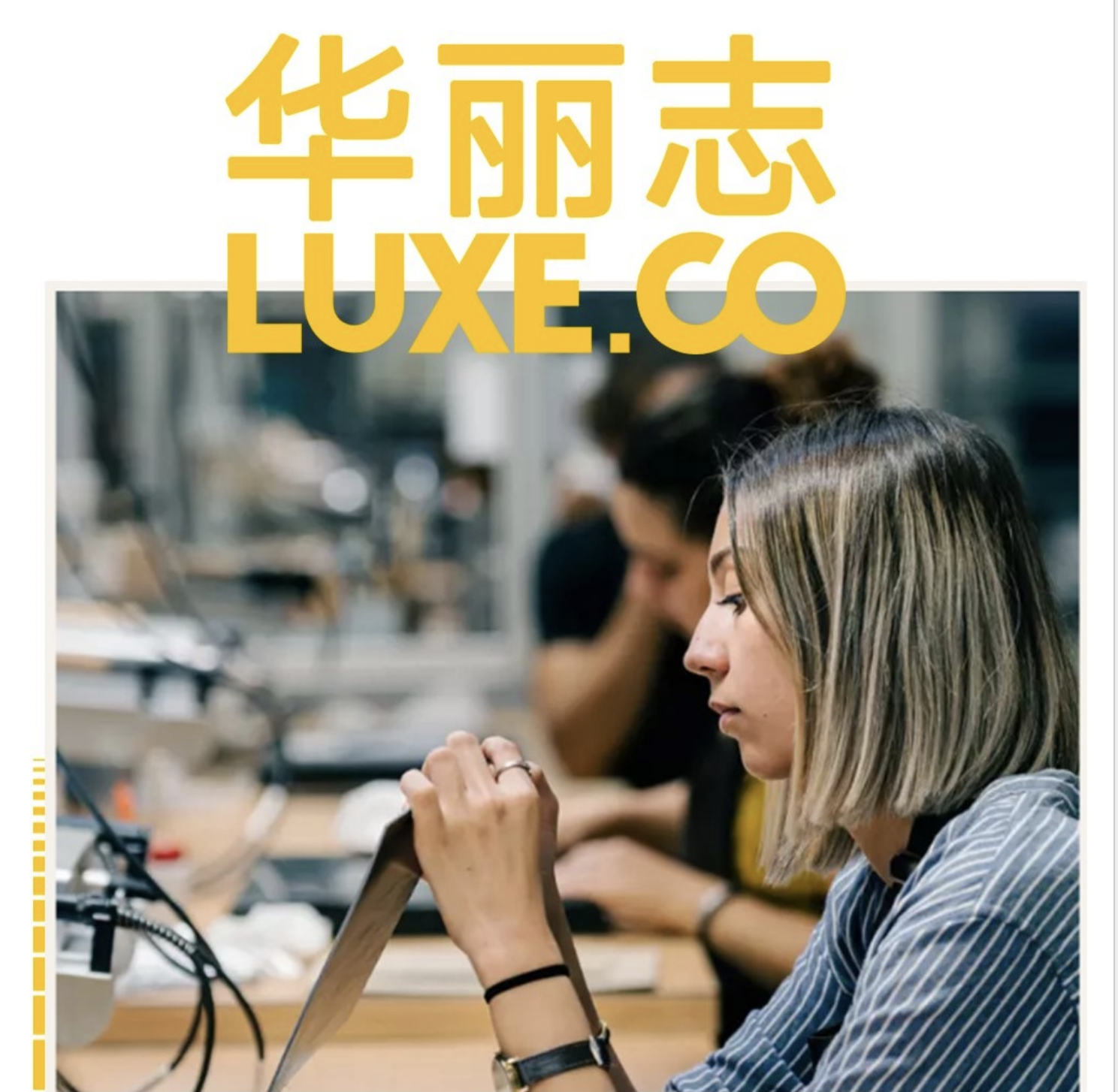 In the world of luxury goods, Hermès has always been a highly unique presence. Regardless of how it is perceived by the outside world, on the Hermès official website, it describes itself as "Contemporary Artisans since 1837."
Behind the highly sought-after Birkin, Kelly, Constance, and other iconic handbags lies the orderly transmission of craftsmanship, which has been the enduring core foundation of Hermès for 186 years. As Olivier Fournier, Executive Vice President of Hermès International, puts it, "Always remember that our products are made by the hands of men and women."
This article by LuxePlace will provide a detailed insight into the actual workings of Hermès' leather workshop and how the craftsmanship is systematically passed down within the company.
A Day in the Life of Hermès Artisan
Hermès, renowned for its exquisite craftsmanship, opened its 21st leather workshop, Maroquinerie de Louviers, in the town of Louviers, Normandy, France, in April of this year. Located a two-hour drive from Paris, this 6,200-square-meter space is responsible for the production of Hermès handbags, saddles, and small leather goods.
Within this workshop, 140 craftsmen are meticulously crafting Kelly bags, while some craftsmen are dedicated to producing the iconic Constance mini bags. Each Kelly bag is individually crafted by a single artisan, taking anywhere from 14 to 20 hours to complete. Alexia Agostinho, a 35-year-old craftsman, expressed to Agence France-Presse, "There is a great sense of accomplishment in creating a product from start to finish."
Emilie, who joined Hermès in 2015, described the process, saying, "Each bag carries a piece of our soul." Emilie works at another Hermès leather workshop located in Saint-Vincent-de-Paul, on the outskirts of Bordeaux. This workshop commenced production in September 2021.
In Hermès' workshops, every morning you can see groups of craftsmen twisting their ankles, swinging their arms, stretching their knees, and flexing their fingers. It feels more like a modern dance studio than a workplace.
Many experienced artisans believe that a day of focused work starts with opening up their bodies and senses.
Emilie explained to Vanity Fair magazine, "Every movement has its importance. We need to constantly concentrate so as not to overlook anything." The angle of the hips, the tilt of the torso, the pressure of the hands—according to Hermès craftsmen, every detail of the body influences the final outcome of their work.
"Pearling" is a decorative technique used on Hermès handbags, where craftsmen use small hammers to tap nails, creating a charming and rounded pearl-like appearance. When apprentices learn the art of pearling, they are asked to close their eyes and guide their brain's thinking through sound and touch. They feel every sound produced by the metal hitting the surface and use rhythm and vibration to finely control the force applied by their hands.
Olivier Fournier, Executive Vice President of Compliance and Organizational Development at Hermès International, said, "As a people-centered team, Hermès shares a deep-rooted belief that human creativity, elevated through craftsmanship, brings joy to both creators and admirers."
"We firmly believe that in order to achieve the quality and durability we desire in our leather goods, they must be handmade."
After completing an Hermès bag, each craftsman stamps their unique serial number onto it. This serial number usually consists of a combination of letters and numbers, with the first letter indicating the year of production, and the remaining characters indicating the craftsman's information. This allows for easy identification of the craftsman who made the bag and facilitates any necessary repairs.
Hermès does not have specific requirements regarding the background or gender of its craftsmen, resulting in a diverse group of employees with varied experiences. For instance, Alexia Agostinho, who now works as a craftsman at Hermès' Maroquinerie de Louviers leather workshop, previously worked as a microbiological control officer at a pharmaceutical company.
Currently, Hermès has 21 master craftsmen who have been awarded the prestigious "Meilleurs ouvriers de France" (Best Craftsmen in France) award.
Since 2021, Hermès has been organizing the "Hermès in the Making" series, a global tour where craftsmen showcase their behind-the-scenes work processes to the public. For example, in the Singapore exhibition held in September last year, 10 craftsmen from different departments, including saddle making, watchmaking, jewelry, and scarf printing, shared their experiences with the audience.
However, when asked if the production facilities in France could be open to the public for visits, Axel Dumas, the sixth-generation member of the Hermès-Dumas family and CEO of Hermès Group, refused and replied, "We cannot disturb them. These workshops are production tools, not showcases."
Completing the training in 18 months and achieving the title of Master in 8 years
In Hermès workshops, securing a Birkin or Kelly bag, which is in high demand, is not just a symbol of status on a waiting list; it is the fundamental course of craftsmen training.
The Kelly bag is one of Hermès' most intricate designs, consisting of 36 leather pieces and a small number of metal accessories, adhering to the traditional craftsmanship of saddles and harnesses. Mastering the art of crafting the Kelly bag signifies that the artisan has acquired skills in almost all other Hermès bag styles, making it typically the first masterpiece completed by a newly graduated leatherworker.
Every craftsman who enters the world of Hermès must first undergo an 18-month training at L'École Hermès des savoir-faire (Hermès Craftsmanship School).
Established in September 2021, L'École Hermès des savoir-faire's curriculum is certified by the French Federation of Leather Goods. The school's affiliated institution, CFA (Centre de Formation d'Apprentis), has also received accreditation from the French Ministry of Education. Students who complete the CFA training program are awarded the French National Certificate in Leather Goods (CAP Maroquinerie).
In 2022, L'École Hermès des savoir-faire expanded its training to include cutting and stitching techniques and can now award a professional qualification certificate (CQP) in these areas.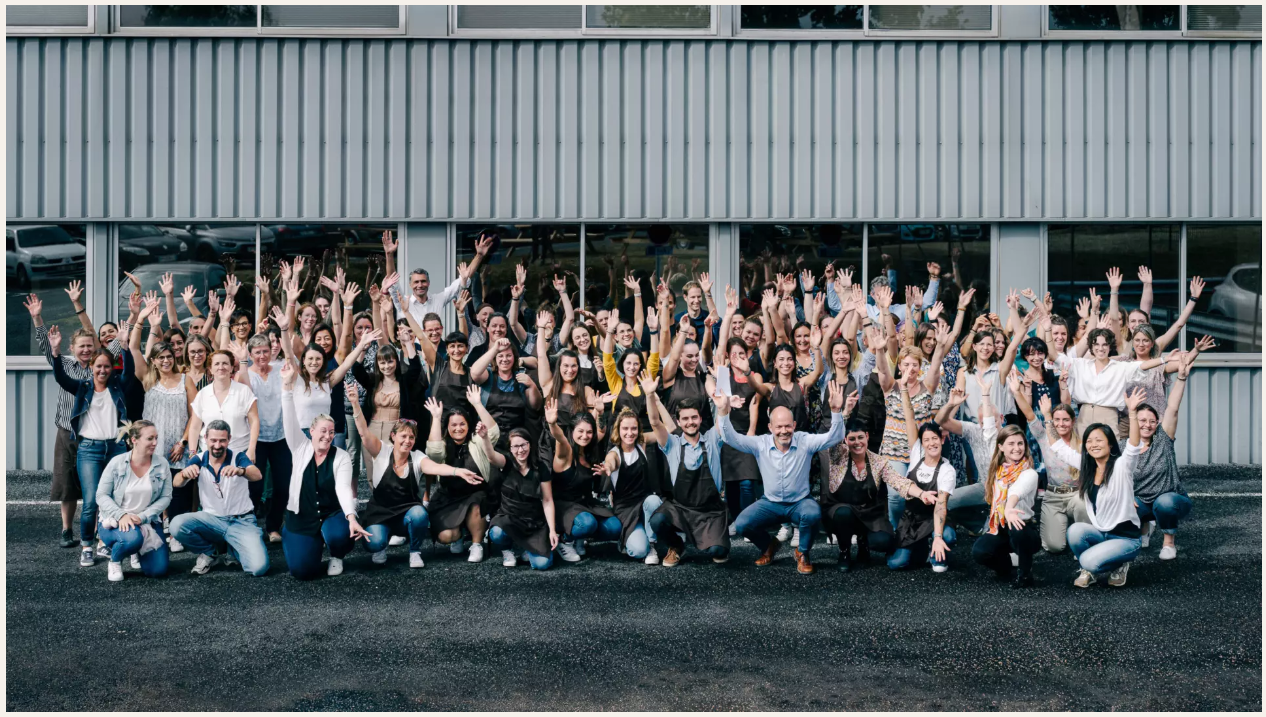 The teaching team at L'École Hermès des savoir-faire consists of both internal Hermès trainers and national education trainers. The internal trainers include around 200 mentors and 80 master trainers. Mentors are craftsmen who hold production positions, and to be promoted to the role of master trainers, they need to accumulate 8 years of experience at Hermès.
Axel Dumas, the CEO of Hermès, explained, "We make the best artisans become trainers, and they no longer work in production."
The teaching locations are situated in nine manufacturing sites across France, including Fitilieu, Ardennes, Charente, Seine-et-Marne, Eure, and Riom.
As of October 2022, L'École Hermès des savoir-faire has enrolled over 450 apprentices. According to the plan, the school aims to recruit and train over 600 individuals annually.
Hermès stated that L'École Hermès des savoir-faire grants the company greater autonomy in leather goods vocational training and is open to all who aspire to become artisans and develop their manual skills.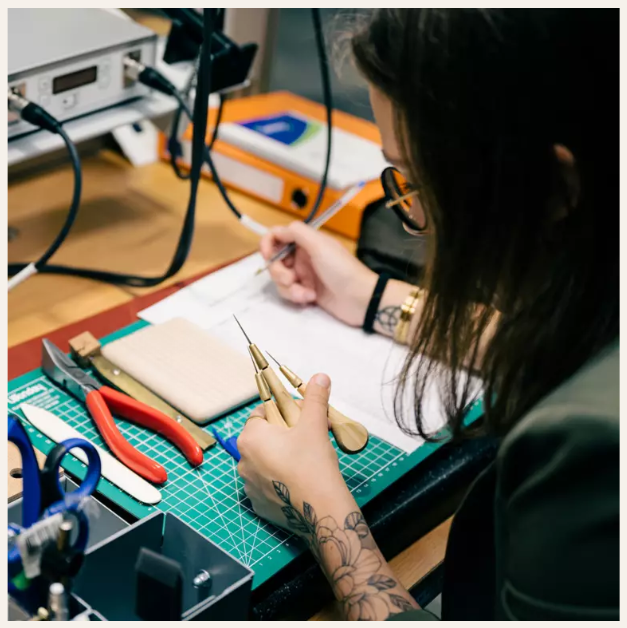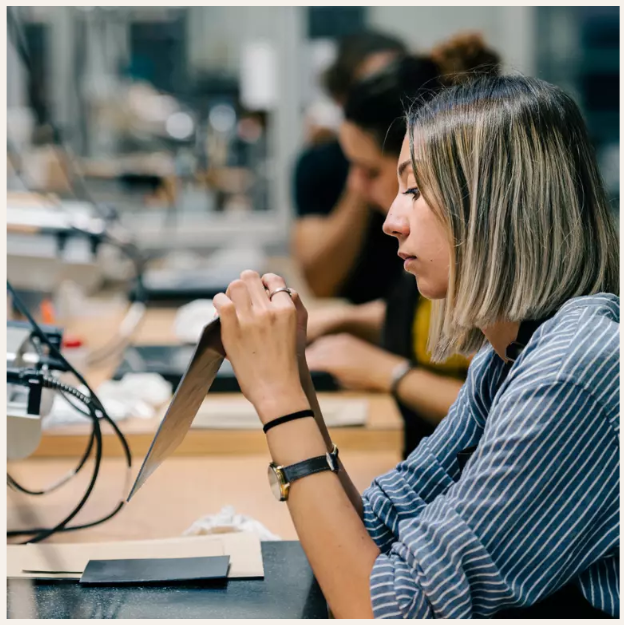 The training system of L'École Hermès des savoir-faire was not built overnight; it is the culmination of Hermès' artisan training practices over the past decade.
In the past, Hermès conducted its teaching through the internal leather school, École du Cuir, as well as collaborations with other schools and continuing education institutions. Since 2011, École du Cuir has trained nearly 6,855 employees.
Olivier Fournier stated, "Always remember that our products are made by the hands of men and women, which naturally makes training the most important thing we can do for our employees." "Craftsmanship is built on transmission."
Among the approximately 20,000 employees worldwide, around one-fourth are leather artisans
Currently, Hermès has 54 production sites in France, each specializing in the production of leather goods, ready-to-wear clothing for men and women, perfumes, footwear, jewelry, silk scarves, or home products.
Additionally, there are 14 production site subsidiaries located in Italy, Portugal, the United Kingdom, Switzerland, the United States, and Australia. Approximately 76% of Hermès' brand products are manufactured in France, with leather goods being 100% made in France.
The first Hermès leather workshop dates back to 1880 and was established within the flagship store located at 24 Faubourg Saint-Honoré in Paris by Charles-Émile Hermès, the son of the brand's founder, Thierry Hermès. The current CEO, Axel Dumas, plans to add one leather workshop per year, aiming to increase the annual production of leather goods by approximately 7%. In mid-April of this year, the 21st leather workshop officially commenced operations in Normandy, France.
In the 2022 fiscal year, saddlery and leather goods contributed 43% of Hermès' sales revenue. Hermès employs nearly 20,000 people worldwide, with approximately one-fourth of them being leather craftsmen.
Axel Dumas stated, "In leather goods, we don't plan to create 250 or even 300 new positions every year because training takes time… Adding one workshop per year is the most suitable approach, as it doesn't disrupt the established processes while ensuring production growth."
During interviews with foreign media, Axel Dumas declined to disclose the trainees' or employees' salaries but mentioned that starting salaries were "far above" the minimum wage in France. Long-term compensation includes employee shareholding plans. Olivier Fournier added that 25.8% of Hermès' employees in France have been with the company for over 15 years.
In late April, Hermès announced the construction of a new leather workshop in Charleville-Mézières, in the Ardennes region of France. The workshop is expected to begin operations in 2027 and will create 280 new positions, with 260 of them being craftsmen roles.
This leather workshop will join the existing Bogny-sur-Meuse workshop, the recently completed Sormonne workshop in Tournes (in May), and the Hermès Craftsmanship School (L'École Hermès des savoir-faire) in the region, forming the Ardennes Leather Workshop Center. Together, these facilities will employ a total of 800 craftsmen.
| Image Credit: Hermès Official Website
| Editor: Zhu Ruoyu