As the year's end approaches, Luxe.CO Intelligence is proud to release an exclusive report "Louis Vuitton's 2022", affiliated with a series of annual reports on luxury brands.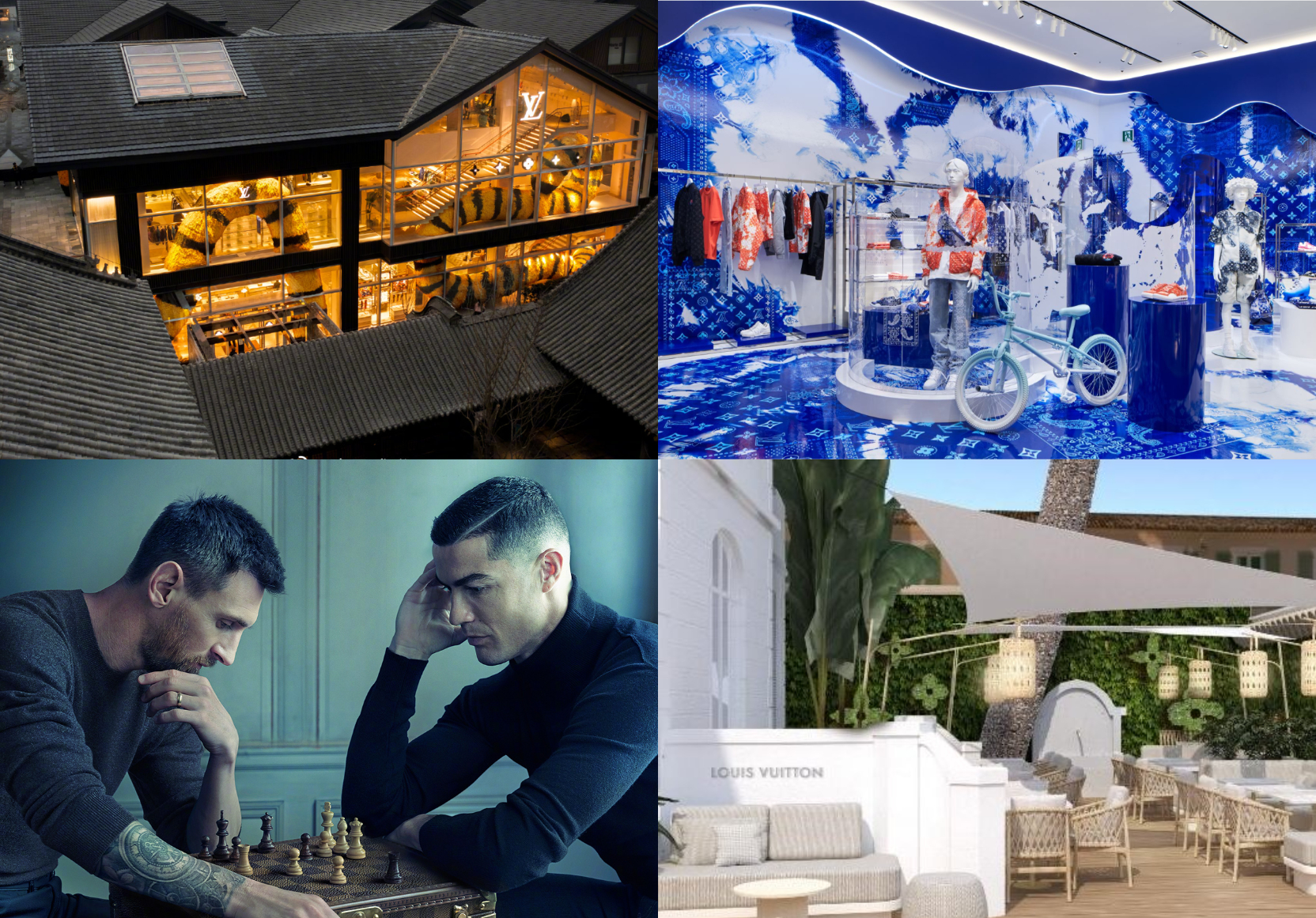 As the flagship brand of LVMH, the world's number one luxury group and probably the largest in terms of sales, Louis Vuitton has long led the growth and contributed the most profits to the fashion and leather goods sector of LVMH. In 2021, the sector, which also includes brands such as Dior, Fendi, Celine, Loewe, and Givenchy, once again achieved a new all-time best business performance: sales of 30,896 million euros, rising 46% and 42% compared to 2020 and 2019 (pre-epidemic) respectively.
Although the name Louis Vuitton is often seen on websites and social media platforms, our perception of the brand is often partial.
In this exclusive report published by Luxe.CO Intelligence, we have systematically recorded 173 significant international and local activities, from the perspectives of physical stores, pop-ups, new products and co-branding, exhibitions, fashion shows, visual communication, food and beverage, endorsements, digitization, sustainability/supply chain, of the brand from January to the end of November 2022,
Three interesting insights stand out:
i. Looking at the activities by the aforementioned category, the most frequent thing Louis Vuitton did this year is product launches, including co-branded and limited products (31%), with pop-ups (17%), exhibitions (13%), and stores (8%) followed, which all occurred offline.
ii. In terms of global markets, during the year from January to November 2022–the time counted in the report–Louis Vuitton was most active from June to September, with the most frequent pop-ups, exhibitions, and product launches.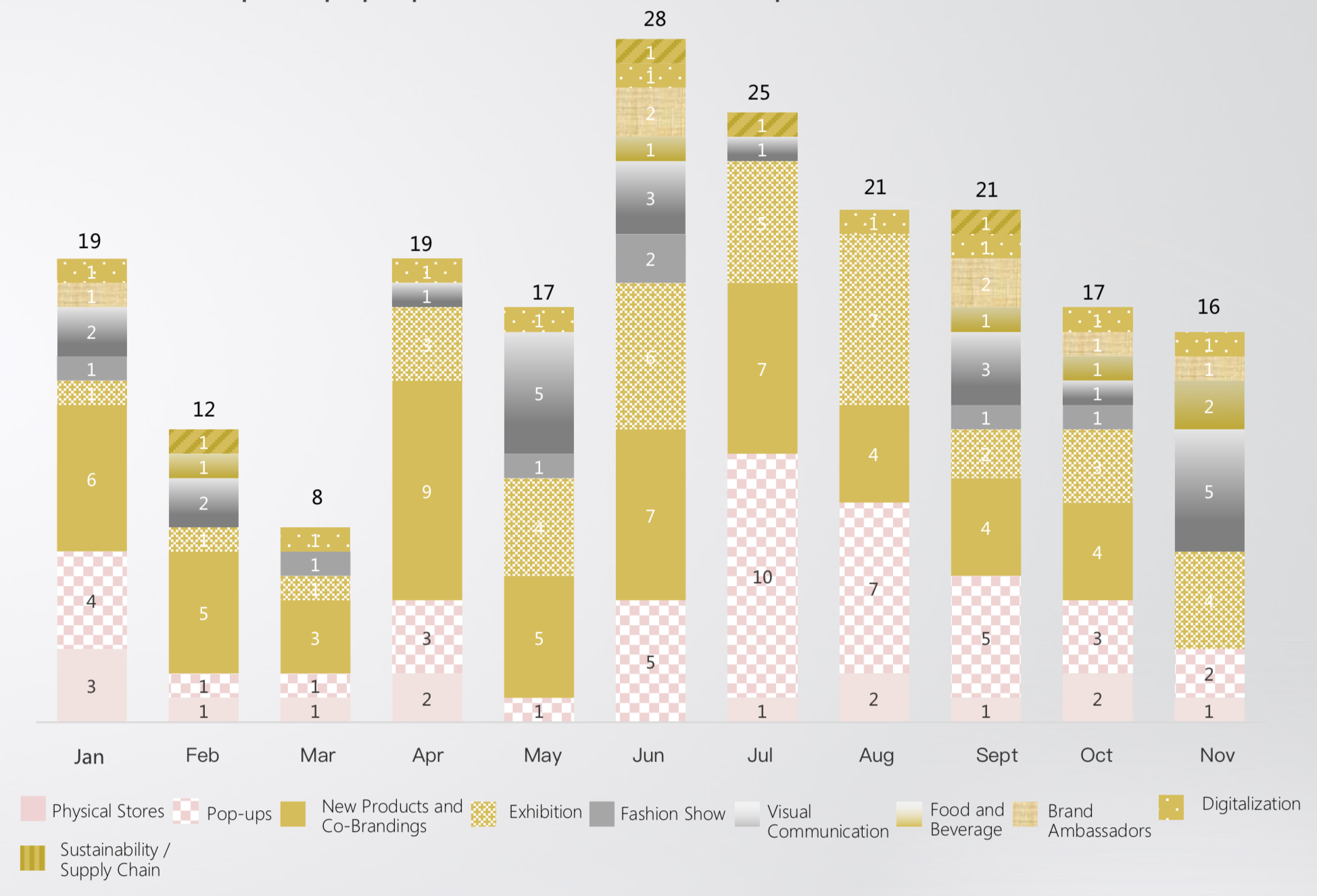 iii. In the China market, Louis Vuitton is most active in January, July to September, and in November. The most frequent thing Louis Vuitton did in China this year is pop-ups (25%).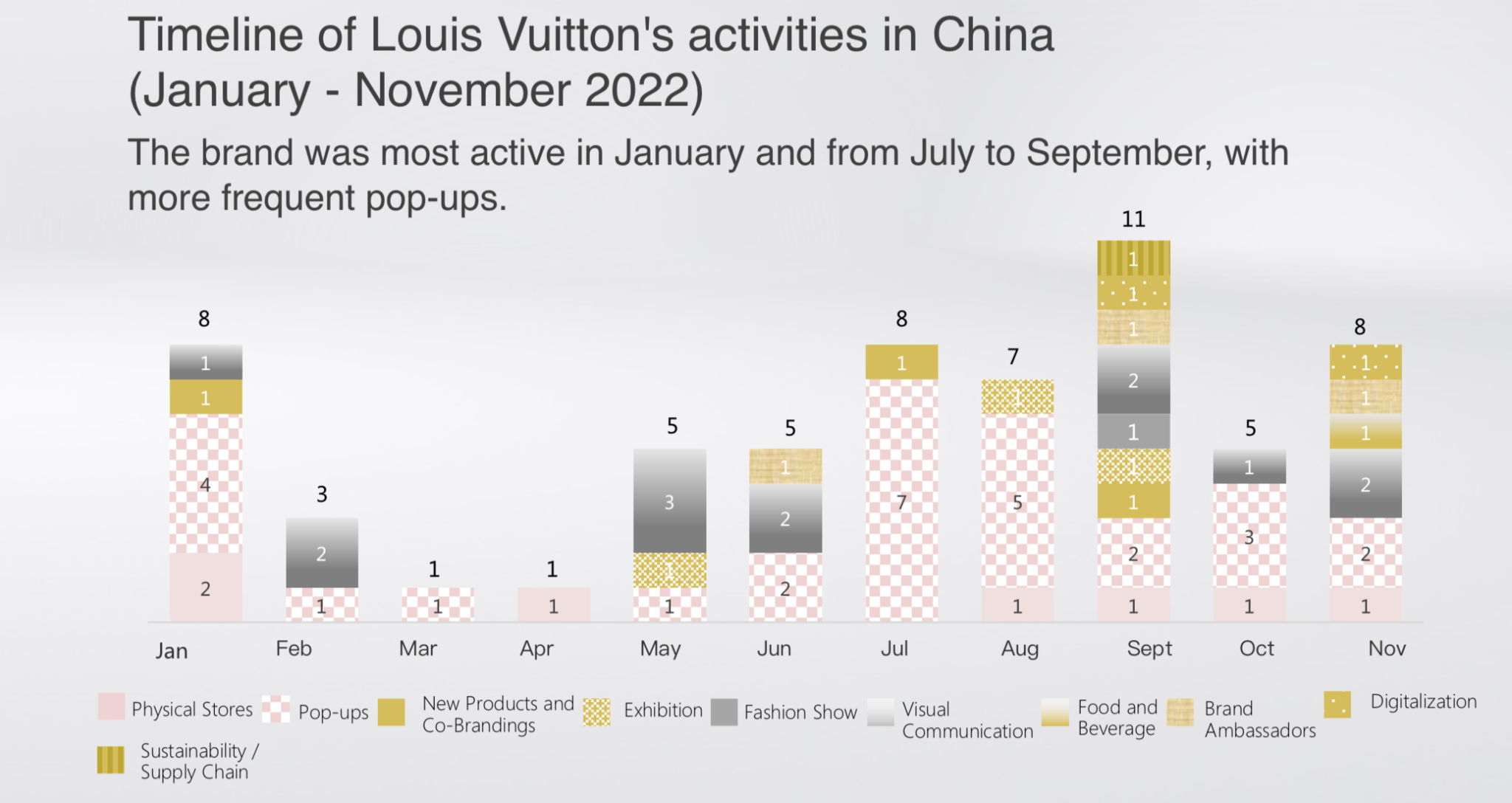 Based on 173 typical examples, we have extracted ten highlights of Louis Vuitton's activities around the world, five in China market, and seven major transformations of the brand in 2022. To read more about our findings, please click here to download the full report for free.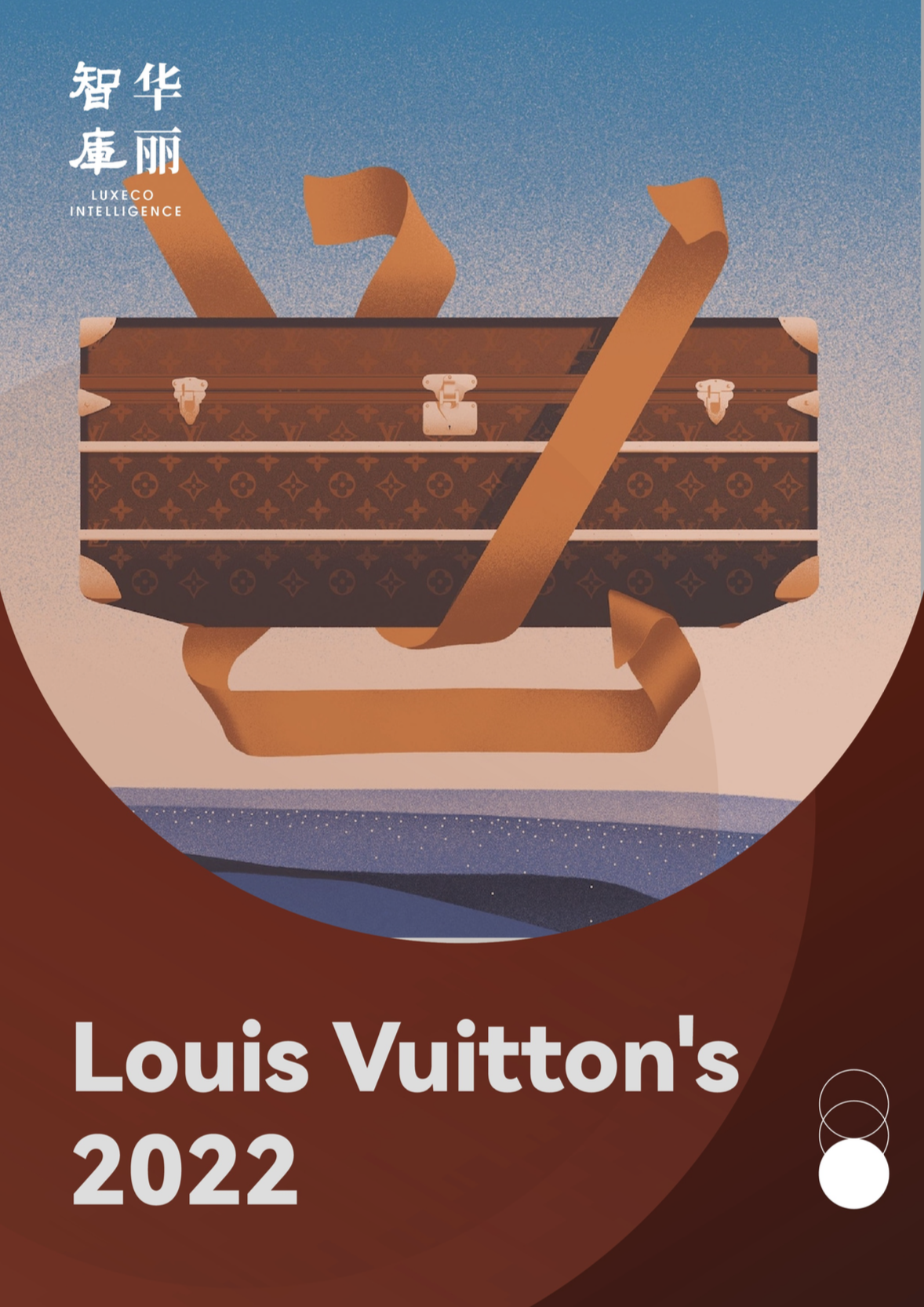 | Writer: Xiaoli Zuo
| Editor: Ruoyu Zhu