On November 8th, the parent company of the Chinese skincare brand Winona Yunnan Botanee Bio-Tech announced the official establishment of a research center in Paris, France.
It is reported that this center is a joint laboratory established by Botanee Group in collaboration with the Skin Research Center of Saint Louis Hospital in France. It is the first international research center for the group, marking a significant milestone in Botanee's internationalization.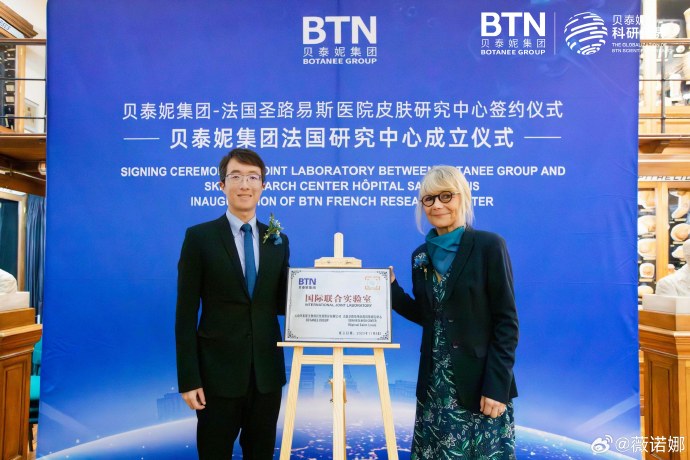 According to the financial data for the first half of 2023, released on August 30th, Botanee's research and development expenses increased by 33.6% from the same period last year, reaching 109 million yuan, compared to 82 million yuan in the previous year. A landmark event was the official completion and commencement of production of the central factory in Kunming High-tech Zone in March, with an annual output value of 5 billion yuan.
At the 33rd IFSCC International Federation of Societies of Cosmetic Chemsits held in Barcelona, Spain in September, Botanee showcased four research achievements in anti-aging skincare. Among them, Botanee's patented full-layer anti-aging complex, MLYAAT-1002, has been applied to the group's high-end technological anti-aging brand AOXMED products since 2022. It aims to help consumers achieve multi-target full-layer anti-aging at the epidermal, dermal, and muscle levels.
Note: The IFSCC International Federation of Societies of Cosmetic Chemists is known as the "Nobel Prize of the Beauty Industry" and is the top academic exchange conference in the international dermatological science industry. This year, Luxeplace.com was also invited to attend the conference and conducted an exclusive interview with the rotating chairman of IFSCC, Carmina Casas.
| Source: Botanee Group press release, Yunnan Botanee Bio-Tech Weibo public account
| Image Credit: Yunnan Botanee Bio-Tech Weibo public account, Botanee official website.
| Editor: LeZhi