The fashion industry research institution, Luxe.CO Intelligence has released its inaugural "China Premium Fragrance Brands Power Ranking".
Over the past year, the premium fragrance market in China has become increasingly vibrant, with both domestic and international brands taking a more active and distinctive approach: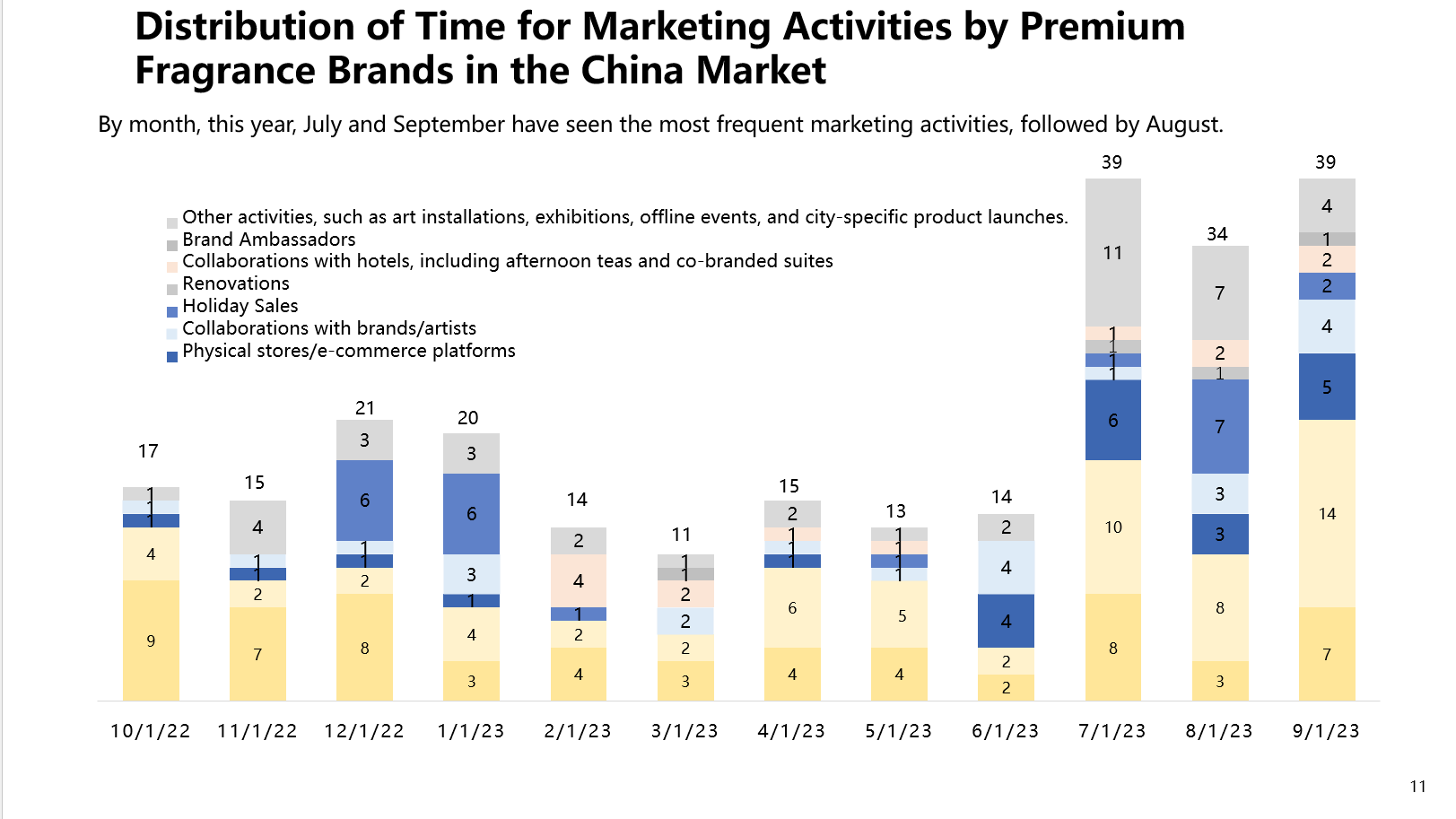 More international niche brands have entered the China market, and more local emerging brands have made a dazzling debut.
Various levels of "first stores" have opened: Chinese first stores, regional first stores, city first stores… some have even become "commercial landmarks" and popular check-in spots in their respective cities.
Marketing scenes have become more diverse: hotels, restaurants, cafes, bars… fragrance brands have stepped out of commercial spaces and their own stores, making glamorous appearances in various imaginative settings.
There are various marketing strategies: unexpected collaborations, themed offline events, grand offline exhibitions, etc.
This report is based on comprehensive and real-time brand public dynamic data from Tong.Luxe.CO, combined with the long-term research results of Luxe.CO Intelligence. It calculates weighted scores based on dynamic activity. The basic data covers 405 dynamics from 55 brands from October 1, 2022, to September 30, 2023, involving store expansion, collaboration events, exhibitions, artist collaborations, and more.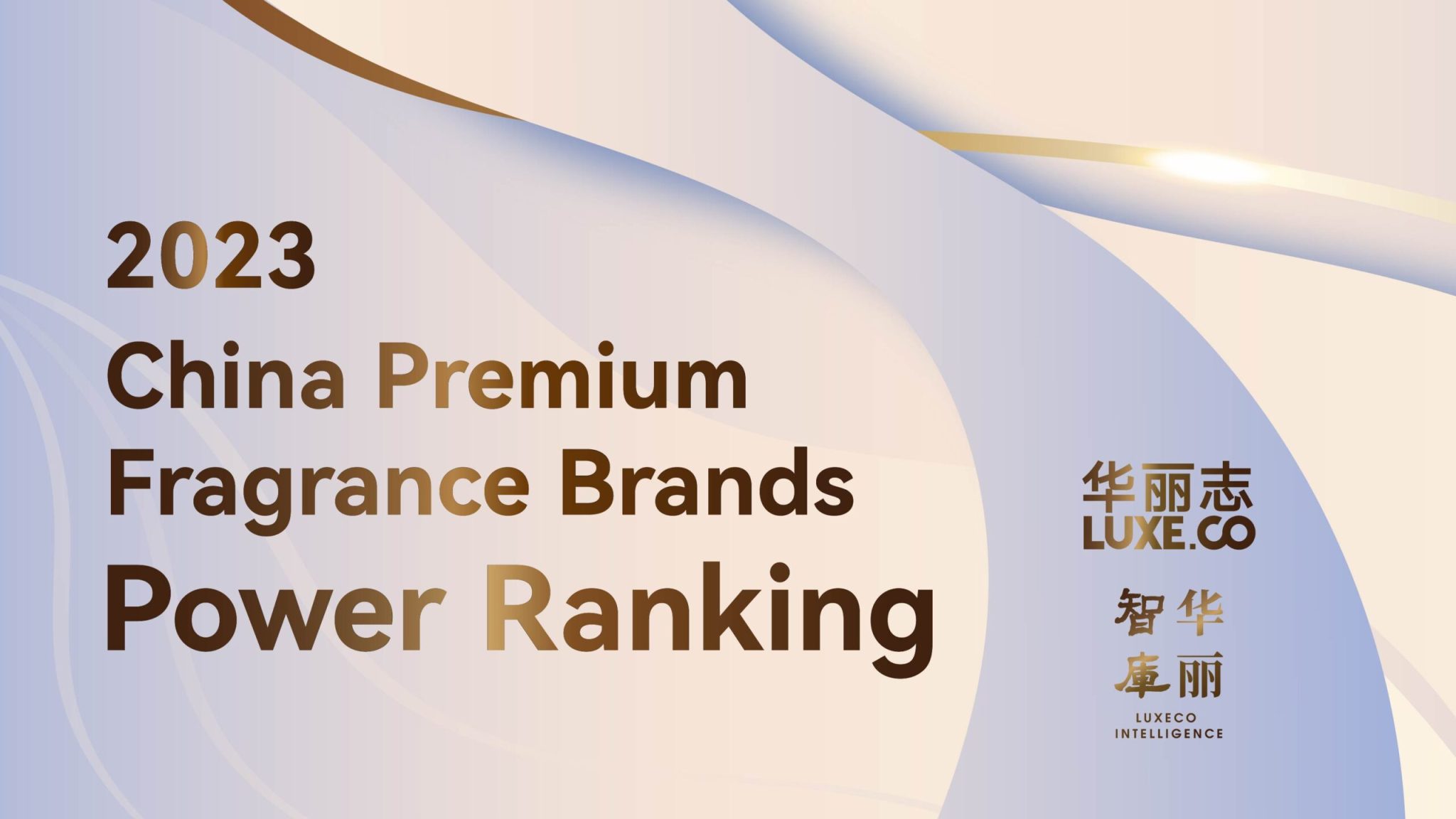 *Click to download the full report, exclusively available to Luxe.CO subscribers on the website/app.
*This report's data only covers the market dynamics of high-end brands in the core categories of perfume and fragrances in mainland China and does not include the fragrance business lines of fashion/luxury brands.
According to Luxe.CO Intelligence's statistics and weighted scores based on dynamic categories, the top 20 most active Premium fragrance brands in the China market from October 1, 2022, to September 30, 2023, are as follows: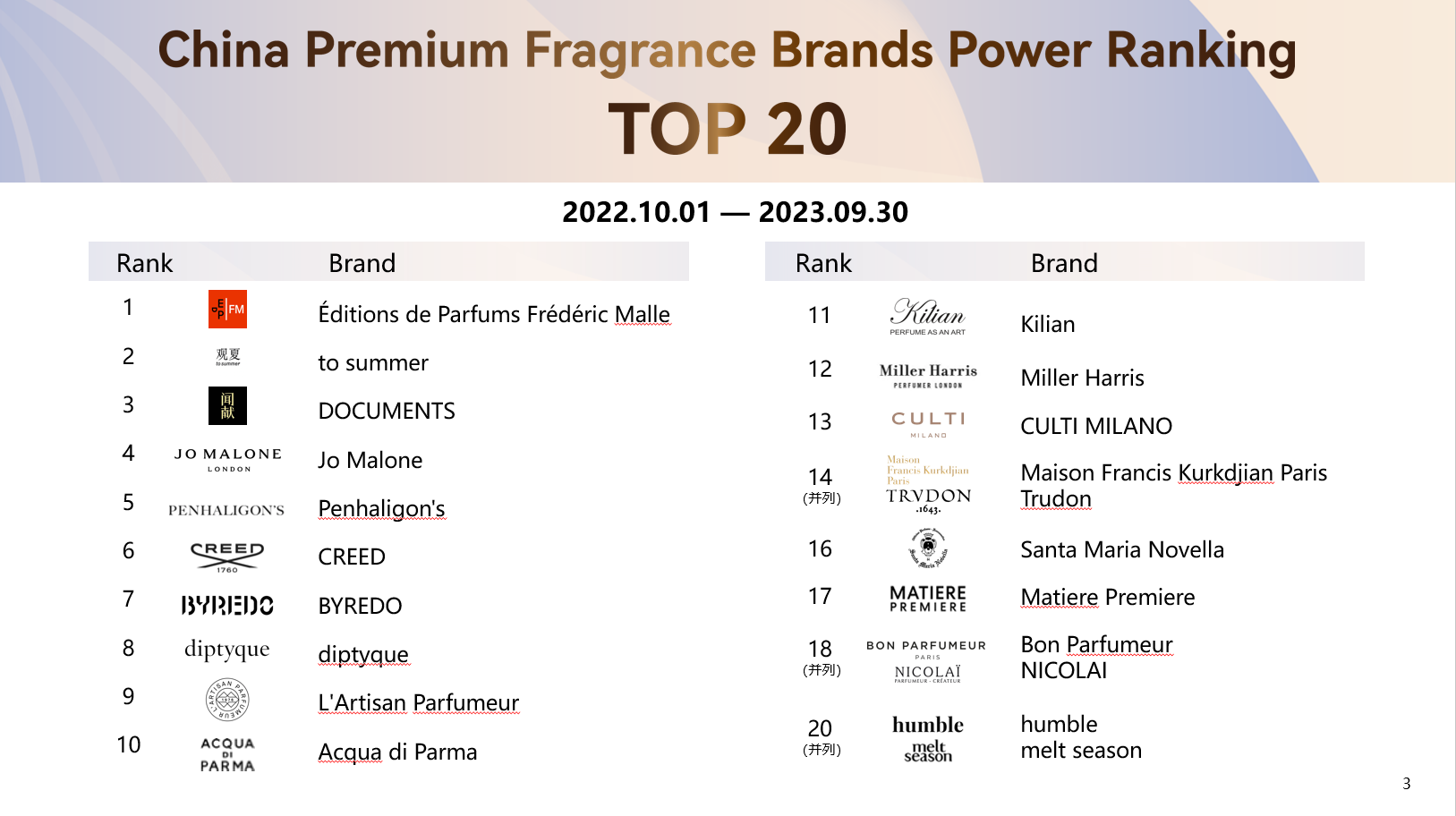 Among the newly opened stores, DOCUMENTS, L'Artisan Parfumeur, and Penhaligon's are tied for first place with 6 stores each.
In terms of new pop-up stores, Éditions de Parfums Frédéric Malle ranks first, followed closely by Jo Malone.
In terms of marketing dynamics, to summer ranks first, with Éditions de Parfums Frédéric Malle closely following.
In addition, a batch of overseas niche fragrance brands opened their first stores in China in the past year (see the full report for details).
In addition to presenting the macro picture of the fragrance market in China, the "China Premium Fragrance Brands Power Ranking Chart" also presents some interesting micro aspects:
How do premium fragrance brands collaborate with "hotels"?
"Everything can be a collaboration": How do premium fragrance brands add variety through collaborations?
Besides commercial spaces and stores, where else do premium fragrance brands appear?
What have Chinese artists contributed to premium fragrance brands?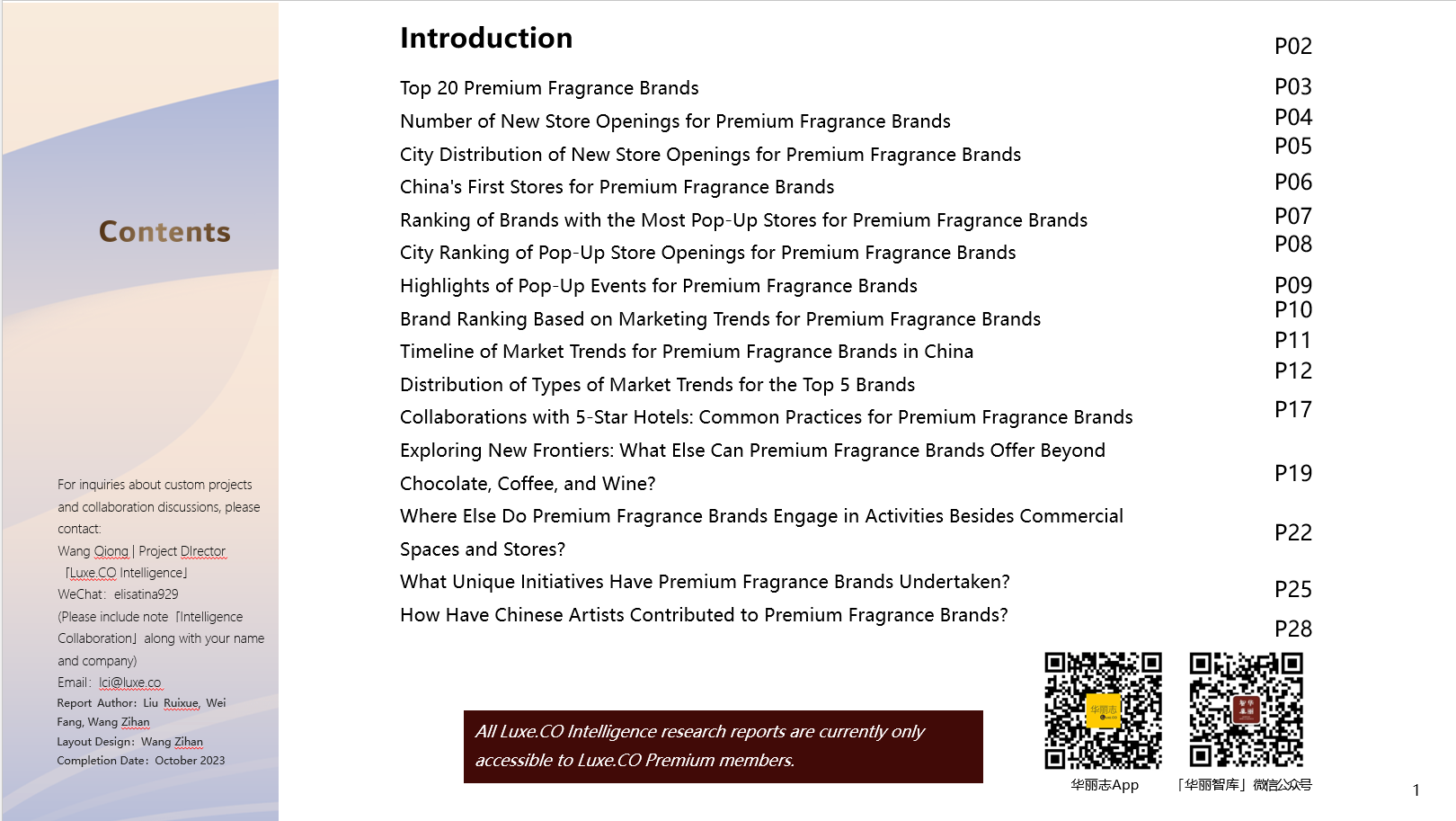 The detailed table of contents for Luxe.CO Intelligence's "China Premium Fragrance Brands Power Ranking" (2023) is as follows: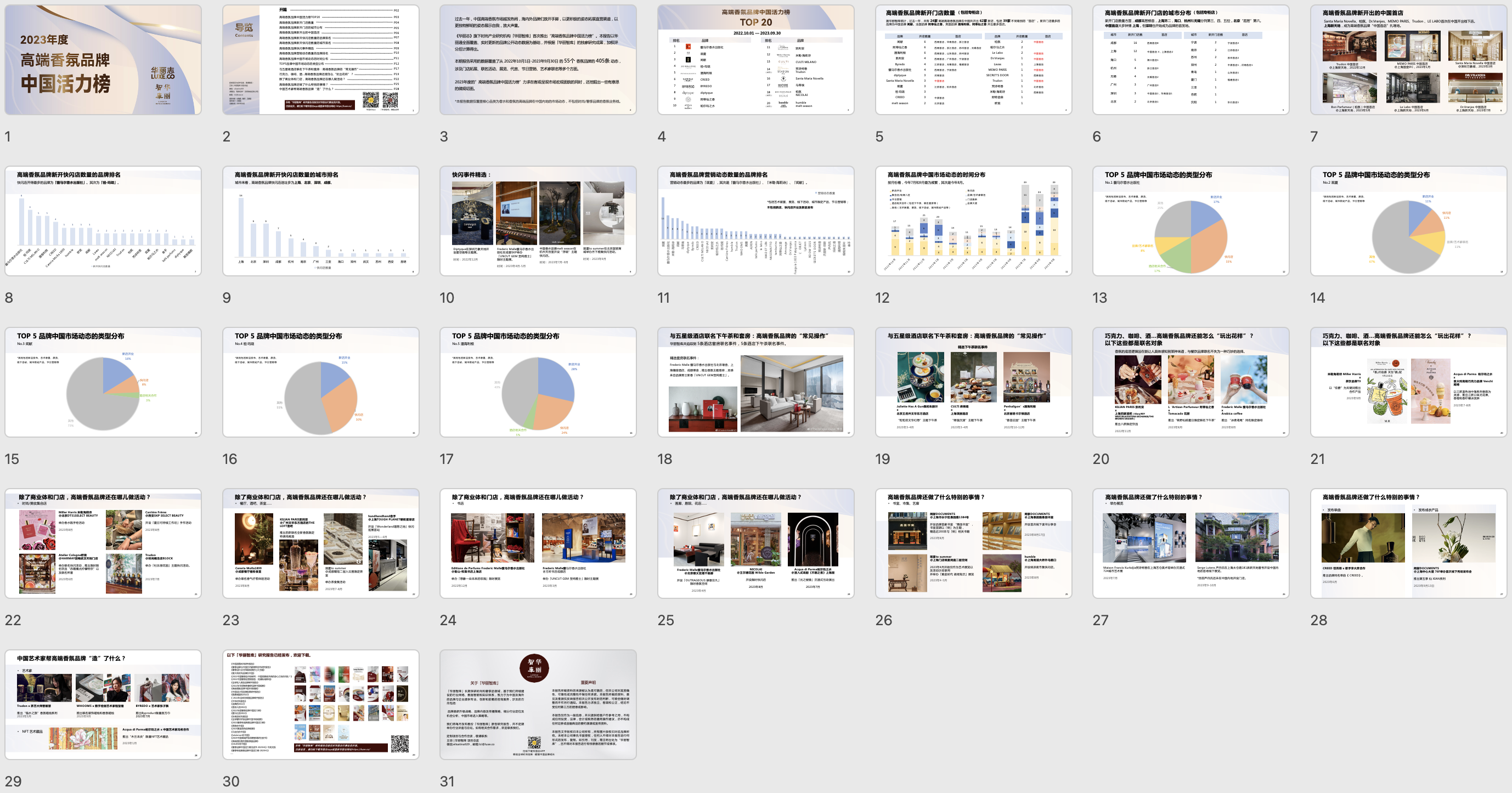 *Click to download the full report, exclusively available to Luxe.CO subscribers on the website/app.
About Luxe.Co Intelligence
Luxe.CO Intelligence has been deeply involved in the fashion and luxury sectors for a long time. Leveraging our continuously expanding industry network, data intelligence, and knowledge system, we are committed to providing professional, innovative, and forward-looking consulting services to brands and companies in China and overseas. Our areas of focus include brand revitalization and upgrade strategies, brand content and communication strategies, niche industry positioning and opportunity analysis, and strategies for entering the Chinese market.
We release multiple original research reports from Luxe.CO Intelligence each month and occasionally hosts industry lectures and forums. For any collaboration inquiries, please feel free to contact us.
Email: lci@luxe.co
---
About Tong.Luxe.CO
Tong.Luxe.CO is a groundbreaking data service product officially launched by Luxe.CO in the early summer of 2022. As the world's first real-time dynamic platform for fashion business, Tong.Luxe.CO has three major attributes: wide coverage, multi-angle, and data driven. It now covers more than a thousand brands and companies in six major sub-categories (fashion, beauty, technology, commercial complexes, internet platforms, and industry chains) at home and abroad. With its unique Brand Library and Keyword Cloud, it provides convenient information filtering functions, creating a comprehensive, real-time, and well-organized fashion business information platform for industry professionals.
Tong.Luxe.CO averages more than a hundred daily graphic and textual fashion business news releases, covering multiple dimensions such as products, stores, marketing and promotion, community activities, as well as personnel, finances, strategies, and fashion industry trends.
丨Reporter: Esther
 | Editor: Esther